Graduate Placement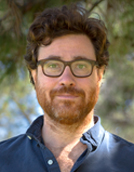 Placement Director: Professor Karl Schafer
The UCI Philosophy Department is committed to actively supporting its graduate students in preparing for both the academic and non-academic job markets. At UCI the process of preparing for the job market begins well before students consider going on the market. In particular, through our Professional Development Seminar, students develop many of the skills required for success in the job market throughout their time in graduate school. Thus, by the time they reach the placement process proper, they are well placed to focus on tailoring their materials to meet the requirements of particular positions. In developing these materials, the Placement Director works closely with each student, while also drawing on resources outside the Philosophy Department, such as the Office of Engaged Instruction. If you have any questions about the details of this process, please contact the Placement Director.
2018
Christopher Bobier
Assistant Professor (non-tenure track)
St. Mary's University of Minnesota


Simona Capisani
Mellon Faculty Fellow in the Humanities
University of California, Irvine



Michael Duncan
TBA


Andrew Sucre
TBA

2017
Kyle Banick
Mellon Faculty Fellow in the Humanities
University of California, Irvine


Joseph Dowd
Adjunct Faculty
Various Campuses

2016
Matthew Dworkin
TBA
TBA


Nathan Fulton
Artificial Intelligence Researcher
Cycorp


Maura Priest
Assistant Professor
Arizona State University


Valentina Ricci
TBA


Daniel Robert Siakel
Mellon Faculty Fellow in the Humanities
University of California, Irvine


Amanda Trefethen
Lecturer
CSU Long Beach

2015
Louise Kleszyk
Lecturer
University of California Irvine and Chapman University
Prior: Humanities Research Associate
University of California Irvine



Mark Makin
Assistant Professor
Biola University


Violet McKeon
Postdoctoral Research Fellow
Practical Justice Initiative University of New South Wales


Jonathan Shoemaker
Visiting Assistant Professor
Azusa Pacific University


Megan Zane
Lecturer
CSU San Bernardino

2014
Ashley Dressel
Assistant Professor (tenure-track)
College of St. Scholastica


Forrest Fleming
Senior Software Engineer
Procore Technologies


Daniel Pilchman
Visiting Assistant Professor
Chapman University


Philip Walsh
Post-Doctoral Teaching Fellow
Fordham University


Mathew Yunker
Adjunct Assistant Professor
Pierce College District, Washington
Prior: Instructor
Mercer Education


2013
Mark Bernier
Adjunct Professor
Azusa Pacific University
Prior: Research Associate
UC Irvine



Aaron Griffith
Assistant Professor
College of William and Mary
I am now in my third year at a tenure track job at William & Mary. I would advise Humanities PhD students to publish during grad school, go to as many conferences as you can, make as many connections as you can, and when on the market apply as widely as possible.

Casey Hall
Visiting Assistant Professor
Chapman University
Prior: Adjunct Professor
California State University, Fullerton

Peter Schombert
-
Prior: Research Associate
UC Irvine
2012
Christina Chuang (2004)
Assistant Professor
Nanyang Technological University (Singapore) (2004)
I am fortunate enough to get a tenure track job right after I got my degree, but most people are not so lucky. I'd encourage current Humanities graduate students to look for alternative career while they're in school.

Jason Sheley
Adjunct Faculty
California State University, Fullerton

2011
Mark Bullio (2004)
Dean of Students
Brookfield Academy (2004)




Cara Gillis
Assistant Professor (tenure-track)
Pierce College


Gary Hartenburg
Director, The Honors College, Assistant Professor
Houston Baptist University, Texas


Chad Kidd
Assistant Professor (tenure-track)
The City College of New York, New York
Prior: Lecturer
Auburn University, Alabama



Kristopher Rhodes
Assistant Professor (tenure-track)
The City College of New York, New York
Prior: Director of Student Services and Associate Professor
Martin University, Indiana



Richard Vulich
Adjunct Professor/Lecturer
California State University, Fullerton and Chapman University
Prior: Lecturer


2010
Gerald Cantu
Adjunct Faculty
Bakersfield College (Delano Campus)


Christopher Lay
Assistant Professor (tenure-track)
Pierce College
Prior: Adjunct Faculty
Cal State Northridge, Pitzer College, and Chapman University


Melvin Sanchez
Adjunct Professor
Long Beach City College


Peter Westmoreland
Lecturer
University of Florida, Florida

2008
Miren Boehm
Associate Professor
University of Wisconsin, Milwaukee


Jeffrey Ogle
Lecturer
Metropolitan State University of Denver
Prior: Core Lecturer
Seattle University
2006
D. Kenneth Brown
Associate Professor and Chair
Cal Poly Philosophy Department
I am a professor at a major university. My humanities PhD made that possible.

Charles Otwell
Professor
Orange Coast College
I am the Dept Chair for Humanities and Philosophy at Orange Coast College. My degree was highly valued by the department that hired me. My interests have always been broad, encompassing the arts and humanities. This allows me to bring a wide range of experience and knowledge to the classroom and to my writings. My time at UCI helped greatly in all of this!
2005
Jason Ford
Associate Professor (tenured)
University of Minnesota, Duluth


Jeffrey McDonough
Professor (tenured)
Harvard University


Noa Shein
Assistant Professor
Ben Gurion University of the Negev in Israel


June Hyoung-Soon Yang
Faculty (tenured)
Grossmont College

2004
Jeremy Anderson
Assistant Professor
DePauw University




Ian Duckles
Assistant Professor
Indiana University of Pennsylvania
Prior: Assistant Professor
Indiana University



John Wise
Undergraduate and Graduate Faculty
American InterContinental University
Prior: Assistant Professor

East Stroudsberg University

2003
Deborah Hawkins
Northeast New England Loan & Outreach Officer
Cooperative Fund of New England
My graduate work in philosophy introduced me to the as-yet-unrecognized contribution Kant makes to the full potential, as-yet-unrealized, of true liberalism; and of course contributed to the further development my analytic skills. To Humanities graduate students: follow your passion diligently.

Alejandro Santana
Assistant Professor
University of Portland


Timothy Schoettle
Associate Professor of Philosophy
Messiah College, Pennsylvania

2002
Jan-Erik Jones
Professor of Philosophy
Southern Virginia University
My UCI PhD and the reputation of my committee have opened doors for me in philosophy. I am grateful for the excellent training I received and the support of the Graduate Division. My relationships with the faculty and fellow grad students continues to be a rewarding part of my professional life.

Paul Livingston
Professor
University of New Mexico
I am professor of philosophy at the University of New Mexico.

Linda Palmer
Research Scientist
Carnegie Mellon University


Andrew Youpa
Associate Professor
Southern Illinois University

2001
Mariana Anagnostopoulos
Faculty
California State University Fresno



Michele Grisat
Faculty
California State University Fresno
"On Feminist Agency, Identity, Subjectivity: A Critique of Judith Butler's Radical Democracy in a Performative Mode"

Alice Sowaal
Assistant Professor
San Francisco State University


Jeff Yoshimi
Associate Professor
UC Merced

2000
David Cunning (1994)
Associate Professor
University of Iowa (1994)


Yuji Kurihara
Professor
Tokyo Metropolitan University


Martin Young
Faculty
El Camino College

1999
Amy Lara
Assistant Professor
Kansas State University


Matthew Lawrence
Associate Professor
Long Beach City College

1998
Kay Mathiesen
Senior Lecturer, School of Information
University of Arizona, Tucson


Joe Tougas
The Evergreen State College
Washington

1997
Paul Green
Professor
Mount St. Mary's College, California


Larry Nolan
Associate Professor & Chair of Philosophy
California State University of Long Beach


Daniel Zelinski
Richard Bland College

1996
William Harms
Faculty
Bowling Green University, Ohio


Peter Lewis
Professor
Darthmouth College


Kurt Norlin
Adjunct Faculty
Claremont Graduate University


Edward Pettersson
Research in Economics
L.A. Business Journal


David Shoemaker
Assistant Professor of Philosophy
Bowling Green State University

1988
James Zaiss (1980)
Research Scientist
University of Texas at Austin (1980)
My graduate training in Philosophy has been put to practical use over the past two decades. Specifically, my studies in metaphysics and logic were directly relevant to my work as an ontologist at a software company specializing in AI applications. And my study of the philosophical problem of personal identity has been invaluable in my subsequent work at the Center for Identity at UT Austin.