Placement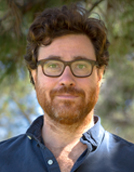 Placement Director: Professor Karl Schafer
The UCI Philosophy Department is committed to actively supporting its graduate students in preparing for both the academic and non-academic job markets. At UCI the process of preparing for the job market begins well before students consider going on the market. In particular, through our Professional Development Seminar, students develop many of the skills required for success in the job market throughout their time in graduate school. Thus, by the time they reach the placement process proper, they are well placed to focus on tailoring their materials to meet the requirements of particular positions. In developing these materials, the Placement Director works closely with each student, while also drawing on resources outside the Philosophy Department, such as the Office of Engaged Instruction. If you have any questions about the details of this process, please contact the Placement Director.
Alumni Form
2017
Kyle Banick
Mellon Faculty Fellow in the Humanities
University of California, Irvine
"Intensionality and Intentionality: Phenomenology, Logic, and Mind"

Joseph Dowd
Adjunct Faculty
Various Campuses
"The Many Forms Of Pluralism: Three Essays on the Medieval Unitarian/Pluralist Debate"
2016
Matthew Dworkin
Mellon Faculty Fellow in the Humanities
University of California, Irvine
"Essays Toward an Understanding of Mind: phenomenal character, intentionality, and empathy"


Nathan Fulton
Artificial Intelligence Researcher
Cycorp
"The Minarchist's Dilemma: How Status Preferences Undermine Libertarian Political Stability"

Maura Priest
Residential Fellow
University of Connecticut
"Intellectual Elites: The Good, The Bad, & The Ugly"

Valentina Ricci
Mellon Faculty Fellow in the Humanities
University of California, Irvine
"Ontology and Ethics of Violence: A Theory"

Daniel Robert Siakel
Mellon Faculty Fellow in the Humanities
University of California, Irvine
"The Legacy of Humeanism: Unity of Mind, Temporal Awareness, and Personal Identity"

Amanda Trefethen
Lecturer
CSU Long Beach
"The Space Between: On The Emergence of an International Legal Practice Of Human Rights"
2015
Louise Kleszyk
Lecturer
University of California Irvine and Chapman University
Prior: Humanities Research Associate
University of California Irvine
"Get Over Yourself: Universal Egoism in Western Ethics"

Mark Makin
Assistant Professor
Biola University
"Essential Explanation: A Non-Humean Account of Metaphysical Explanation"

Violet McKeon
Postdoctoral Research Fellow
Practical Justice Initiative University of New South Wales
"Justice in the Global Commons: A Framework of Moral Duties for Common-Pool Resources"

Jonathan Shoemaker
Visiting Assistant Professor
Azusa Pacific University
"Socrates and the True Political Craft in the Gorgias"

Megan Zane
Lecturer
CSU San Bernardino
"Artifactual Personages: Human persons and how they constitute artifacts"
2014
Ashley Dressel
Assistant Professor (tenure-track)
College of St. Scholastica
"Aquinas and Later Scholastics on Willfull Wrongdoing"

Forrest Fleming
Senior Software Engineer
Procore Technologies
"Truth, Belief, and Inquiry: A New Theory of Knowledge"

Daniel Pilchman
Visiting Assistant Professor
Chapman University
"A Practice Theory of International Law"

Philip J. Walsh
Post-Doctoral Teaching Fellow
Fordham University
"Subjectivity and Sociality: A phenomenological account of the genesis of sociality"

Mathew Yunker
Adjunct Assistant Professor
Pierce College District, Washington
Prior: Instructor
Mercer Education
"The Preconditional Value of Understanding"
2013
Mark Bernier
Adjunct Professor
Azusa Pacific University
Prior: Research Associate
UC Irvine
"Find Hope in Kierkegaard: Examining The Role and Importance of Hope In Kiergaard'sThought"

Aaron Griffith
Assistant Professor (tenure-track)
College of William and Mary, Virginia
"Ways of Truthmaking: A Pluralist Theory of Truthmaking"

Casey Hall
Visiting Assistant Professor
Chapman University
Prior: Adjunct Professor
California State University, Fullerton
"Shame, Humiliation, and Punishment in the Liberal Society"

Peter Schombert
-
Prior: Research Associate
UC Irvine
"Ethical Implications of Sartre's Existentialism"
2012
Christina Chuang
Assistant Professor of Philosophy (tenure-track)
Nanyang Technological University (NTU), Singapore
"Francis Hutcheson's Moral Philosophy: As a System and Its Problems"

Jason Sheley
Adjunct Faculty
California State University, Fullerton
"Working Towards and Working From First Principles: Multi-Stage Interpretation of Aristotle's Dialectical Methods"
2011
Mark Bullio
U.S History Teacher
Brookfield Academy, Wisconsin
Prior: Instructor
St. John's Northwestern Military Academy
"Discovering the Highest Good: Aspects of Spinoza's Ethical Theory"

Cara Gillis
Assistant Professor (tenure-track)
Pierce College
"On the Nature of Harm"

Gary Hartenburg
Director, The Honors College, Assistant Professor
Houston Baptist University, Texas
"A Somewhat Lengthy and Difficult Argument: The Metaphysics and Epistemology of Plato's Republic"

Chad Kidd
Assistant Professor (tenure-track)
The City College of New York, New York
Prior: Lecturer
Auburn University, Alabama
"Seeing Particulars"

Kristopher Rhodes
_
Prior: Director of Student Services and Associate Professor
Martin University, Indiana
"The Extended Mind and Personal Identity"

Richard Vulich
Adjunct Professor/Lecturer
California State University, Fullerton and Chapman University
Prior: Lecturer
"Disagreement"
2010
Gerald Cantu
Adjunct Faculty
Bakersfield College (Delano Campus)
"Plato's Moral and Political Philosophy: Individual and Polis in 'The Republic'"

Christopher Lay
Assistant Professor (tenure-track)
Pierce College
Prior: Adjunct Faculty
Cal State Northridge, Pitzer College, and Chapman University
"Time to Account for Consciousness"

Melvin Sanchez
Adjunct Professor
Long Beach City College
"A Defense of Kant's Transcendental Idealism"

Peter Westmoreland
Lecturer
University of Florida, Florida
"The Double Relation: The Application of Rousseau's Ontology to His Social and Political Philosophy"
2008
Miren Boehm
Associate Professor
University of Wisconsin, Milwaukee
"Hume's Foundational Project in Book I of The Treatise"

Jeffrey Ogle
Lecturer
Metropolitan State University of Denver
Prior: Core Lecturer
Seattle University
"Self and Other: Interpenetrating Investigations of Three Philosophers"
2006
Kenneth Brown
Associate Professor (tenure)
CalPoly San Luis Obispo
"The Strict Interpretation of Locke's Theory of Ideas"

Charles Otwell
Assistant Professor (tenure-track)
Orange Coast College
"Our Fractured Self-Conception"
2005
Jason Ford
Associate Professor (tenured)
University of Minnesota, Duluth
"The Attention Model of Consciousness"

Jeffrey McDonough
Professor (tenured)
Harvard University
"Leibniz on Internal Teleology and the Laws of Optics"

Noa Shein
Assistant Professor
Ben Gurion University of the Negev in Israel
"The Structure of Spinoza's Metaphysics: Attributes, Finite Minds, and the Infinite Intellect"

June Hyoung-Soon Yang
Faculty (tenured)
Grossmont College
"John Norris' Theory of Ideas:
A Re-evaluation of the English Malebranche"
2004
Jeremy Anderson
Assistant Professor (tenured)
DePauw University
Prior:Lecturer
Cal State University, Long Beach
"The Correctives of Discreet Masters: Political Stability and Education in the Hobbesian Commonwealth"

Ian Duckles
Assistant Professor
Indiana University of Pennsylvania
Prior: Assistant Professor
Indiana University
"'Shipwrecked with the aid of repentance' - Sin, Ethics and Normativity in Kant and Kierkegaard'"

John Wise
Undergraduate and Graduate Faculty
American InterContinental University
Prior: Assistant Professor
East Stroudsberg University
"Sartre's Phenomenological Ontology and the German Idealist Tradition"
2003
Deborah Hawkins
Adjunct Assistant Professor of Philosophy
University of Maine, Orono
"Toward Equal Opportunity: The Moral Significance of Kant's Political Philosophy"

Alejandro Santana
Assistant Professor
University of Portland
"The Problem of the Socratic Elenchus"

Timothy Schoettle
Associate Professor of Philosophy
Messiah College, Pennsylvania
"Observation and Orientation: A neo-Kantian critique of neo-Leibnizianism in the Philosophy of Mind."
2002
Jan-Erik Jones
Associate Professor
Southern Virginia University
"The Workmanship of the Understanding"

Paul Livingston
Associate Professor
University of New Mexico
"Experience and Structure: An Investigation in the History of Philosophy of Mind"

Linda Palmer
Research Scientist
Carnegie Mellon University
"The Necessity of Beauty: Aesthetics and Cognition in Kant's Critique of Judgement"

Andrew Youpa
Associate Professor
Southern Illinois University
"Descartes and Spinoza on Freedom and Virtue"
2001
Mariana Anagnostopoulos
Faculty
California State University Fresno
"The Desire for Good in Plato and Aristotle"

Michele Grisat
Faculty
California State University Fresno
"On Feminist Agency, Identity, Subjectivity: A Critique of Judith Butler's Radical Democracy in a Performative Mode"

Alice Sowaal
Assistant Professor
San Francisco State University
"Cutting it up Cartesian Style: Individuation and Motion in Descartes's Ontology of Body"

Jeff Yoshimi
Associate Professor
University of California, MercedPrior: UC President's Postdoctoral Fellowship, UCSD
"Dynamics of Consciousness: Phenomenology, Neuroscience, and Dynamical Systems Theory"
2000
David Cunning (1994)
Associate Professor
University of Iowa (1994)
"The Analytic of Body in Descartes' 'Mediations'"

Yuji Kurihara
Professor
Tokyo Metropolitan University
"Plato on Evil! The Early and Middle Dialogues"

Martin Young
Faculty
El Camino College
"Self Esteem "
1999
Amy Lara
Assistant Professor
Kansas State University
"Why the Moral Cognitivist Needs Virtue Theory"

Matthew Lawrence
Associate Professor
Long Beach City College
"Moral Pluralism and Value Conflicts"
1998
Kay Mathiesen
Senior Lecturer, School of Information
University of Arizona, Tucson
"The Social Ontology of Community"

Joe Tougas
The Evergreen State College
Washington
"Context, its Role as an Explanatory Concept in the Philosophy of Language and its Structure and Dynamics"
1997
Paul Green
Associate Professor
Mount St. Mary's College, California
"Why Manners Matter: the Moral Duty of Politeness"

Larry Nolan
Associate Professor & Chair of Philosophy
California State University of Long Beach
"Descartes' Theory of Essences"

Daniel Zelinski
Richard Bland College
"The Meaning of Mystical Life: An Inquiry into Phenomenological and Moral Aspects of Ways of Life Advocated by Dogen Zenji and Meister Eckhart"
1996
William Harms
Faculty
Bowling Green University, Ohio
"Population Epistemology: Information Flow in Evolutionary Processes"

Peter Lewis
Associate Professor
University of Miami
"The GRW Theory and Vagueness in Quantum Mechanics"

Kurt Norlin
Adjunct Faculty
Claremont Graduate University
"The Moral Sentiments of the Ideal Observer"

Edward Pettersson
Research in Economics
L.A. Business Journal
"The Kalon and the Agathon in Plato's Socratic Dialogues"

David Shoemaker
Assistant Professor of Philosophy
Bowling Green State University
"Persons, Selves, and Ethical Theory"