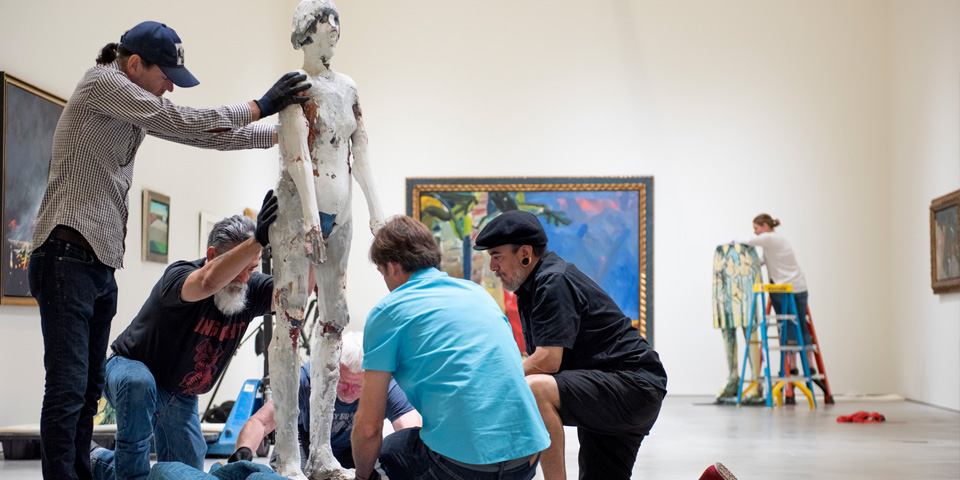 Are you interested in becoming, or changing your major to, an Art History major?

There are four groups of requirements that must be met to earn a baccalaureate degree from UCI, including requirements specific to the Art History major. Click here for more details about the Major.

Art History Major Requirements

Set up an appointment with one of our Art History advisors - Professors Roberta Wue at rwue@uci.edu and Alka Patel  at alkap@uci.edu and use this Guide to the Major to assist in your meeting and with your planning.

The Department of Art History has established a formal program that requires students to meet annually in the fall with an one of our Art History faculty advisors to help ensure students understand the requirements for the major and the many resources available to them. Majors and non-majors are encouraged, as well, to meet with an advisor periodically throughout the year as questions arise or guidance and/or support is needed.

Visit the School of Humanities Counseling Office with questions about school, university and GE requirements, forms and petitions, change of major and more.  It's a good idea to familiarize youself with its Policies and Procedures which includes details about graduation, adding and dropping classes and more. For instance, did you know that graduation isn't automatic? You have to file an Application for Graduation online at least two quarters in advance of the quarter in which you expect/hope to graduate. The deadline to apply for Spring or Summer graduation is eighth week of Winter quarter.  If you miss the application deadline, you may not be able to reserve Commencement tickets for your guests and your name will not appear in the Commencement Program.

School, University and General Education ("GE") Requirements
School of Humanities Requirements
UC and UCI Requirements
General Education Requirements

Forms you might need during your time at UCI include forms for taking classes outside of UCI for UCI credit, authorizing enrollment in a class for which you satisfied a prerequisite outside of the UCI-specified class, independent studies, study abroad and more.