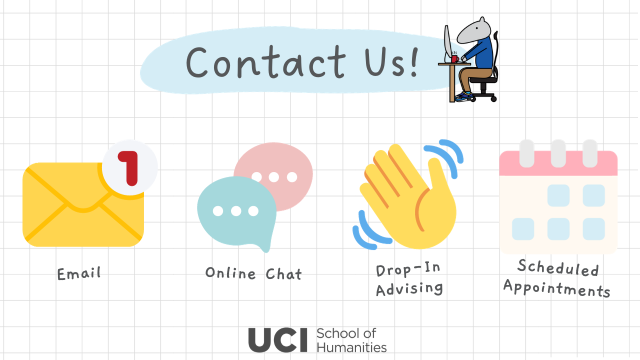 The Humanities Office of Undergraduate Study offers advising through email, online chat, drop-in advising, and scheduled appointments.
Please only pursue one advising route at a time, so that we can efficiently and effectively answer all student inquiries in a timely manner.
Email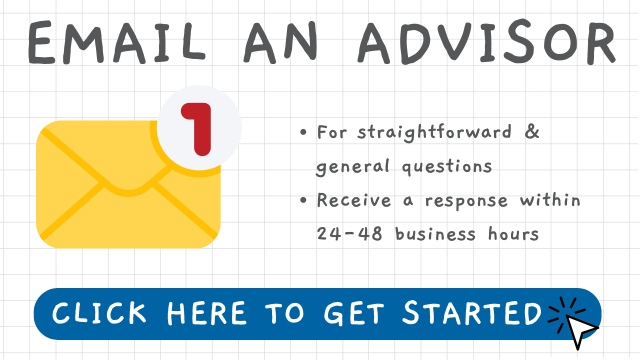 Drop-In Advising
NOTE: To find our office location in Humanities Instructional Building (HIB) 143, refer to the Campus Maps.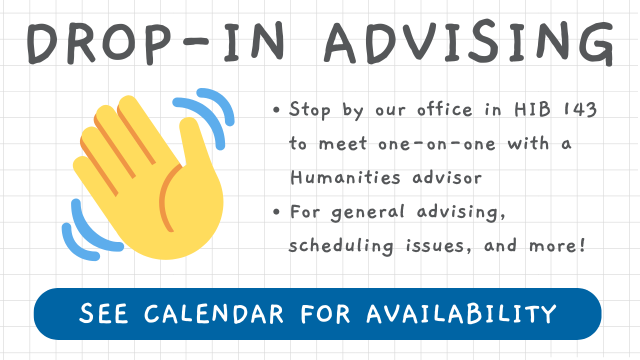 Scheduled Appointments
NOTE: Select "Humanities Office of Undergraduate Study" to view availability.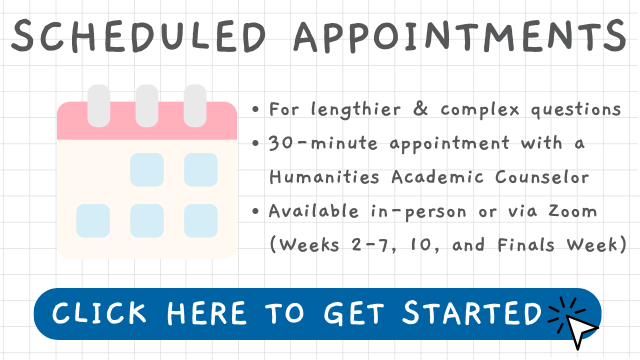 Online Chat
Online Chat will be available intermittently beginning in Week 4 of the Fall 2023 Quarter.