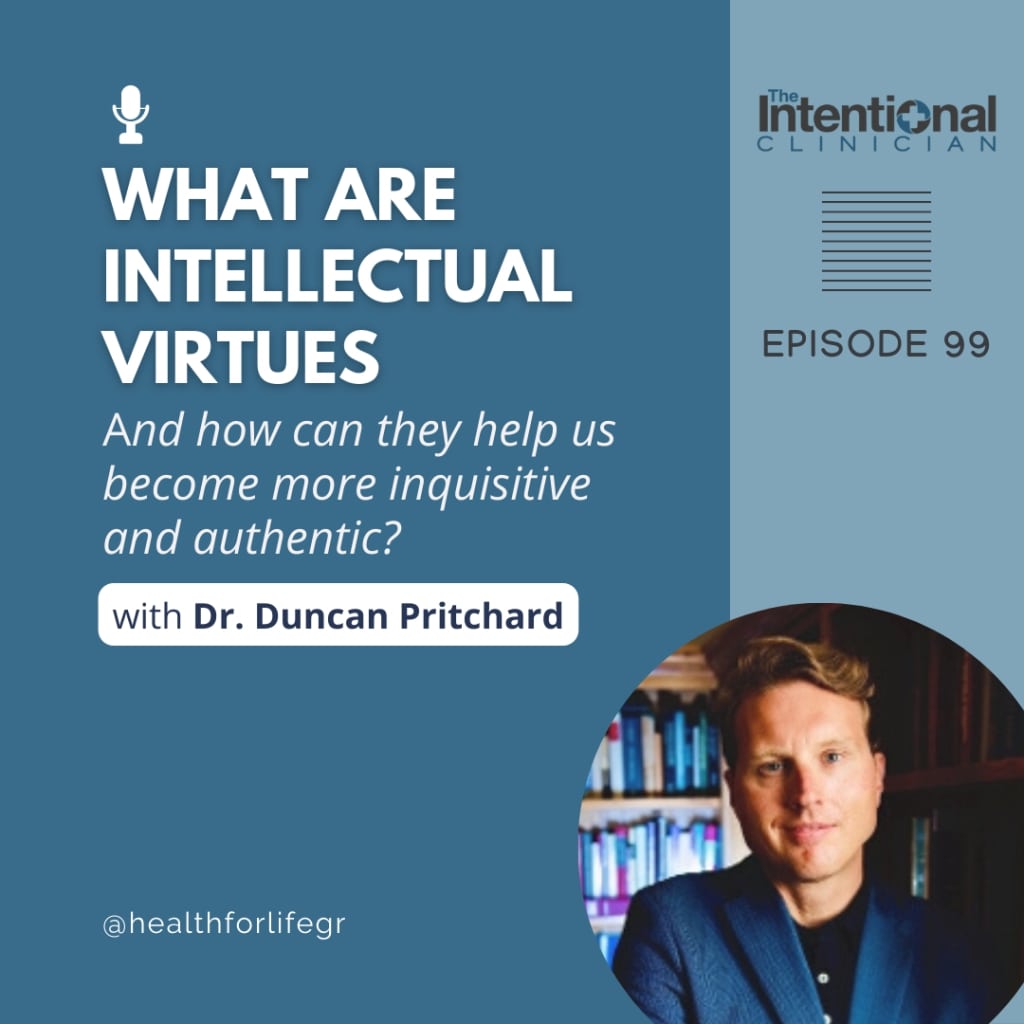 [Episode 99 of The Intentional Clinician Podcast]
This episode is for you if you've ever pondered how education can make us better people. Dr. Duncan Pritchard, Ph.D. discusses a comprehensive approach to learning "how" to think rather than merely "what" to think in an interview with Paul Krauss, MA, LPC. Read more about intellectual virtues and how they might benefit your organization and you personally.
The University of California, Irvine's Duncan Pritchard Ph.D., Distinguished Professor of Philosophy, introduced the "Anteater Virtues" pilot program in 2019. It is a collection of interdisciplinary, faculty-led modules aimed at promoting a set of intellectual character traits, including curiosity, integrity, humility, and tenacity, that can help students become more inquisitive, open-minded, and authentic people.
Center for Knowledge, Technology and Society
Philosophy