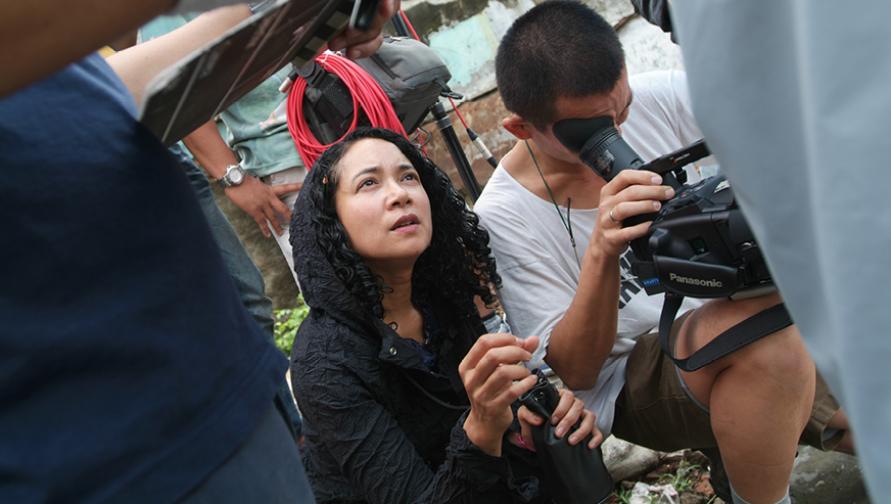 Fatimah Tobing Rony, professor and chair in UCI's Department of Film and Media Studies, has won the Best Short Film prize for her animated film "Annah La Javanaise" at the Anifilm International Film Festival in Liberec, Czech Republic.
Rony is the producer, writer and director of the film, which is based on her book project,
How Do We Look? Resisting Visual Biopolitics
(Duke University Press, 2021). Her first animated work, it was made in Indonesia with Ariel Victor, an animator and visual designer, and Aghi Narottama, a composer and sound designer. In Javanese and French, with Indonesian and English subtitles, the film reimagines the life of Annah, a 13-year-old Javanese girl who was brought to France, where she served without payment as a cook, maid and model to the famous painter Paul Gauguin. Rony's goal is to eventually expand Annah's story into a full-length feature.
"This film explores dark themes with a colorful and vibrant realization," stated the jury. "It reveals a story of the previous century but shows us prevalent issues such as child slavery, pedophilia, human rights abuse and racism. In addition, it also brings up important questions of the role of the artist, the notion of privilege and ethical codes of conduct which are a contemporary issue."
"This was the first live screening of 'Annah la Javanaise,'" said Rony. "At Liberec, we were in competition with so many brilliant films; thus, we are deeply honored to have won this prize."
"As chair of our Department of Film and Media Studies, Rony exemplifies our outstanding cinema scholarship as well as creative artistry. We are very proud of this international recognition of her work," said Tyrus Miller, dean of the School of Humanities.
This summer and fall, "Annah La Javanaise" will also premiere as an official selection in festivals in Paris; Berlin; Cuernavaca, Mexico; Panama City; Bristol, U.K.; Porto, Portugal; Edinburgh, Scotland; Forli, Italy; Rome; Córdoba, Argentina; Woods Hole, Mass.; Providence, R.I.; and Middlebury, Vt. The film will have its Irvine premiere on Thursday, Oct. 28 at UCI's McCormick Theater.
Watch the trailer for "Annah la Javanaise" here.
Photo credit: Syamsul Hadi
Film and Media Studies
French