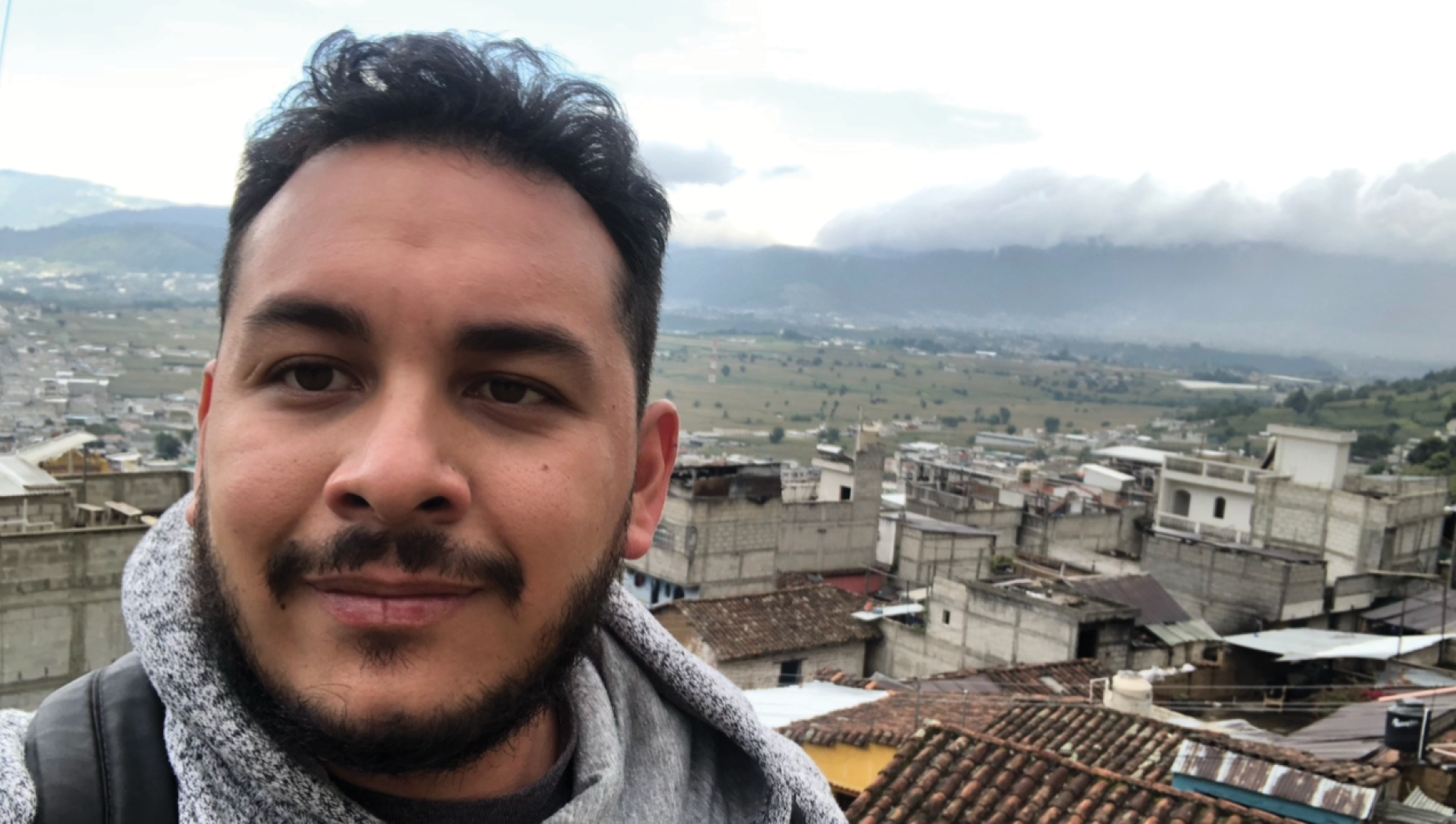 By Josthin Amado
My name is Josthin Amado and I am a history Ph.D. student at UC Irvine. I was born in Guatemala and raised in San Bernardino, CA. With the mentorship of my advisor Dr. Heidi Tinsman and the support of my family, I am currently living in Guatemala City while researching the political and social impact of Guatemala's 1947 Labor Code enacted by the government of Guatemala's first democratically elected president, Juan José Arévalo.
Taking to the streets
I arrived in Guatemala in early August to find a country enamored by political debate and emboldened to make Sandra Torres, the former First Lady of Guatemala, lose her third presidential bid. My first day in the capital, I saw from my apartment window streets filled with demands for free elections from students at Guatemala's famous San Carlos University, whose history of anti-government protests has made it a vicious enemy of Guatemala's right-wing governments. Today, the children of many murdered and missing political activists, educators and anthropologists hold leadership positions in the Semilla Movement and carry the torch of years of political struggle. 
On Sunday, August 20, 2023, Guatemalans poured into the streets to celebrate the election of Bernando Arévalo, Guatemala's first progressive president in more than six decades of military and right-wing governments. Arévalo was propelled into the spotlight after finishing in second place after a contentious first round of elections that called into question Guatemala's democratic integrity. In the second round of elections Arévalo defeated Torres, who was running her third campaign for the Guatemala presidency. For this attempt, Torres shifted further right in a campaign that sought to portray Arévalo as a socialist that would destroy the economy and family values. Torres, who once tweeted support for same-sex marriages, created new alliances with Guatemala's evangelical communities and their pro-family movement. Torres ran on an anti-LGBTQIA+ platform and told a crowd of supporters to beware of a candidate (Arévalo) who was going to "take their children." Yet, Torres' campaign of hate and fear mongering was no match for the rise of Arévalo's political movement, Movimiento Semilla, which breathed new air into a stale and corrupt political environment. Arévalo's landslide victory has been the result of decades of grassroots political struggles that have been fighting for justice and change since the 1996 end of Guatemala's 36-year civil war. 
Guatemala at a turning point
Leading up to the election, I shared amazing conversations and fierce debates with neighbors, taxi drivers and family members who all felt Guatemala was at a turning point. I arrived at my cousin's home in the hills on the outskirts of the Guatemalan capital to find his whole family engaged in political debates. His father announced that he would leave his vote blank in protest of the corruption which earlier disqualified popular center-right candidates in the first round of voting to give Sandra Torres an edge in the elections. Meanwhile, his eldest son professed support for Arévalo and denounced the fear mongering of Torres' UNE party. The second oldest argued that they needed to vote for Torres because his fiancée had been promised a job in the UNE government. Lastly, my aunt lamented that Guatemala's opportunity to elect their first female president was detrimental to women's reproductive rights. Yet, everyone agreed with the need for free and fair elections for the sake of our democracy.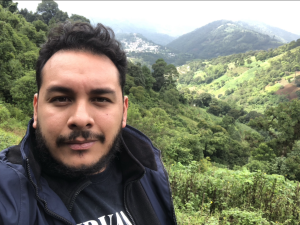 Bernardo Arévalo is the son of Juan José Arévalo, who in 1950 became Guatemala's first democratically elected president after a popular uprising which saw the end of dictatorship and the beginning of a ten-year democratic period known as the Guatemalan Spring. This period tragically ended after a 1954 U.S.-sponsored coup of Guatemalan President Jacobo Árbenz (Árbenz's land reform threatened the profits and power of the United Fruit Company, or otherwise known as Chiquita Banana). Today, Guatemala's youth have taken to the streets to pronounce a new Guatemalan Spring and have cautiously embraced Arévalo as its successor. 
The political power of youth
The notable stars of this election have been Guatemala's Ladino (Mestizo) and Maya youth who have taken to social media with invigorating political debates and ardent support for democracy. Many young Guatemalans celebrate Arévalo's triumph while reminding each other that the people of Guatemala led him to the presidency and that the people will be the ones to take him out if he breaks his promises. For the time being, Arévalo has captured the dreams and hopes of many Guatemalans who refer to him as "Uncle Bernie" who, like the United States 2020 Democratic Party primary candidate Senator Bernie Sanders, has run a campaign financed by small donations and grassroots campaigning. Arévalo campaigned across the Guatemalan countryside with his message of anti-corruption and social change in stark contrast to most political candidates who only make appearances in the countryside during election season with truckloads of food and veiled threats to the countryside's majority Maya workers. 
Today, Guatemala's entrenched and corrupt politicians supported by Guatemala's powerful oligarchic families are fighting for their survival, deploying every tool at their disposal to discredit and nullify Arévalo's presidential victory. After the election, Arévalo's party, Movimiento Semilla, was suspended by the Public Ministry of Justice in an act that Arévalo denounced as a coup attempt. Meanwhile, the Inter-American Commission on Human Rights has discovered an assassination plot identified as "Plan Colosio," referencing the 1994 assassination of popular Mexican presidential candidate Luis Donaldo Colosio. Yet, the Guatemalan people continue to fight undeterred and have taken to the streets week after week demanding the resignation of these corrupt politicians and vowing to keep fighting until Arévalo ascends the presidency in January of 2024. 
Josthin Amado is a history Ph.D. candidate at UC Irvine. His scholarship focuses on gender, race and labor history in Latin America. Currently in Guatemala City, Amado is writing a dissertation that examines the extent to which labor laws can help build and promote democracy by empowering workers. His work explores how labor studies can be a useful tool for understanding political developments in Latin America. 
Graduate Students
History