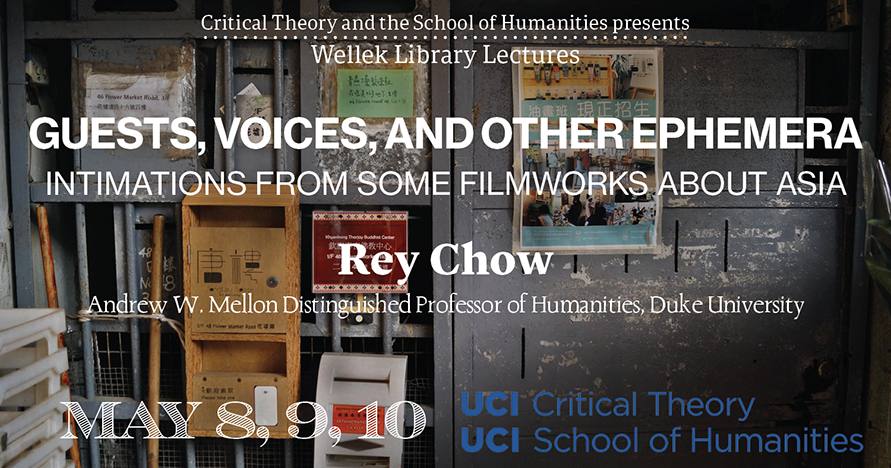 Guests, Voices, and Other Ephemera: Intimations from Some Filmworks about Asia
Featuring Rey Chow, The Andrew W. Mellon Distinguished Professor of Humanities, Duke University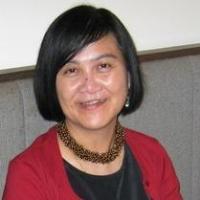 Rey Chow's research comprises theoretical, interdisciplinary, and textual analyses. Since her years as a graduate student at Stanford University, she has specialized in the making of cultural forms such as literature and film (with particular attention to East Asia, Western Europe, and North America), and in the discursive encounters among modernity, sexuality, postcoloniality, and ethnicity. Her book Primitive Passions was awarded the James Russell Lowell Prize by the Modern Language Association. Before coming to Duke, she was the Andrew W. Mellon Professor of the Humanities at Brown University, with appointments in the Departments of Comparative Literature, English, and Modern Culture and Media. In her current work, Chow is concerned with the legacies of poststructuralist theory (in particular the work of Michel Foucault), the politics of language as a postcolonial phenomenon, and the shifting paradigms for knowledge and lived experience in the age of visual technologies and digital media.
All talks are 4:00-6:00 pm
Monday, May 8, reception follows
Tuesday, May 9
Wednesday, May 10

Visit the UCI Libraries virtual bookshelf of Rey Chow's books available in the library.
The Wellek Library Lectures at UCI
Since 1981, the UCI School of Humanities / Critical Theory has sponsored an annual lecture series, named in honor of René Wellek (Yale University), whose library of works in critical theory is housed in the Langson Library Special Collections at the University of California, Irvine. Each year, we invite an internationally distinguished critical theorist to visit campus and deliver a series of three lectures that develops their critical position and relates it to the contemporary theoretical scene. Learn more about the Wellek Library Lectures.