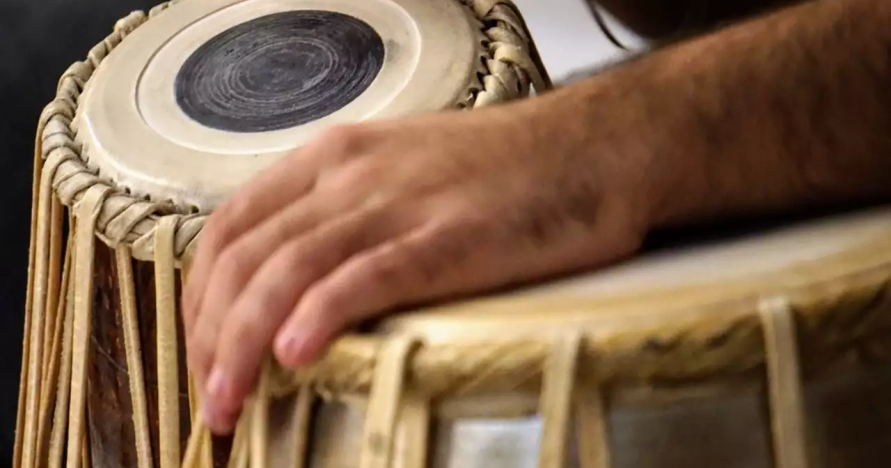 UCI RELIGIOUS STUDIES
JAINA STUDIES LECTURE FESTIVAL
November 15 (Wednesday), 4-6pm
Humanities Gateway 1030 and courtyard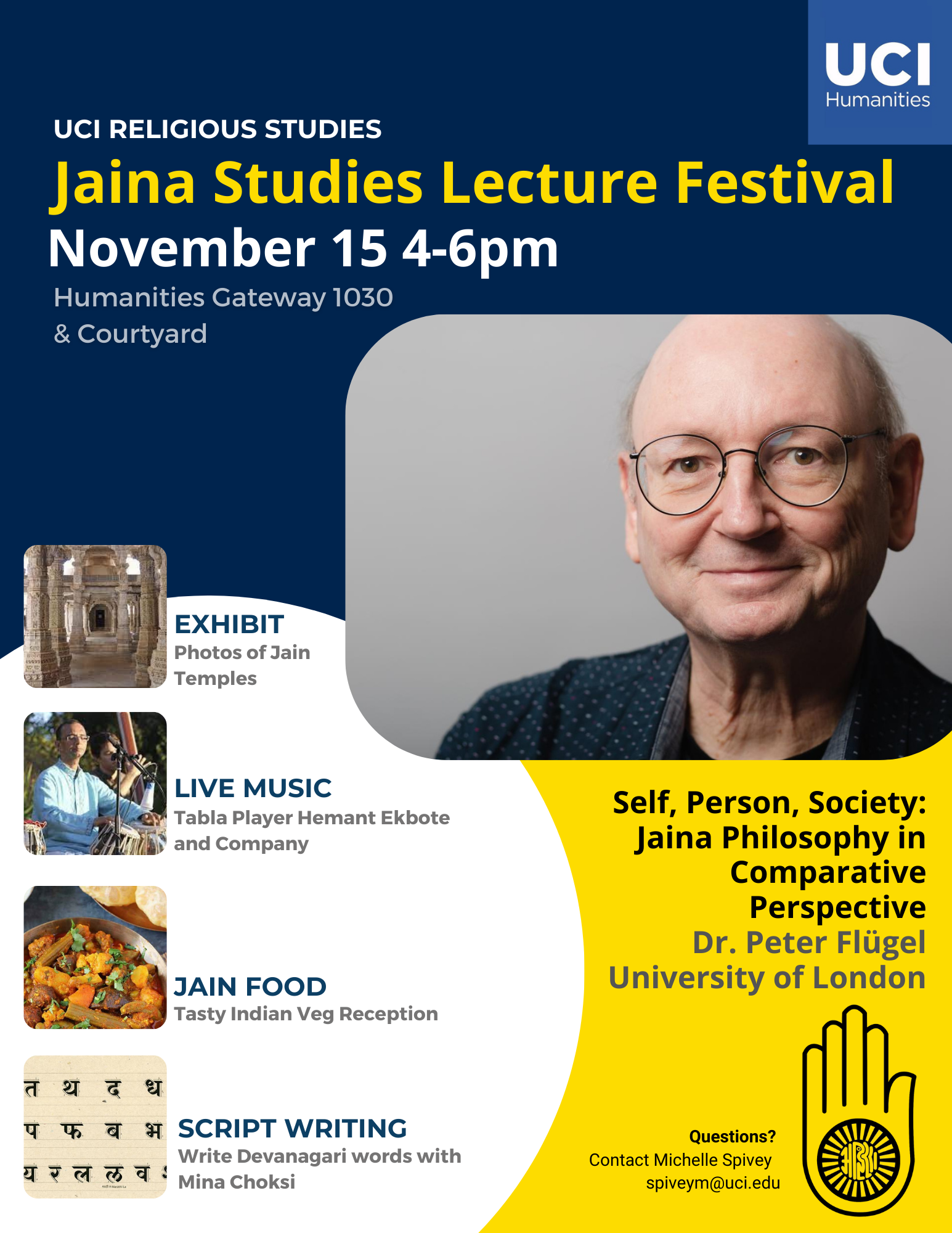 Lecture by Dr. Peter Flügel, University of London
Self, Person, Society: Jaina Philosophy in Comparative Perspective
Live Music
Delicious Jain Food Reception
Write in Devanagari Script Station
Jain Temple Photo Exhibit
Lecture by Dr. Peter Flugel
Dr. Peter Flügel is a globally-renowned scholar of South Asia and the Jaina tradition based at the School of Oriental and Asian Studies (SOAS), University of London. He has published widely on the history, anthropology and sociology of contemporary Jain schools and sects, Jain relic stūpas, Jaina-Vaiṣṇava syncretism, and on the socio-political and legal history of the Jain tradition. He is also working on social theory, and questions of comparative philosophy, pluralism and non-violence. He convenes the Annual Jaina Studies Workshops at SOAS, is editor of the International Journal of Jain Studies, among other global book series.
Questions? Contact Michelle Spivey, spiveym@uci.edu
Parking info: Free parking will be available for registered guests at Humanities Gateway, Lot 7; Directions here, map below.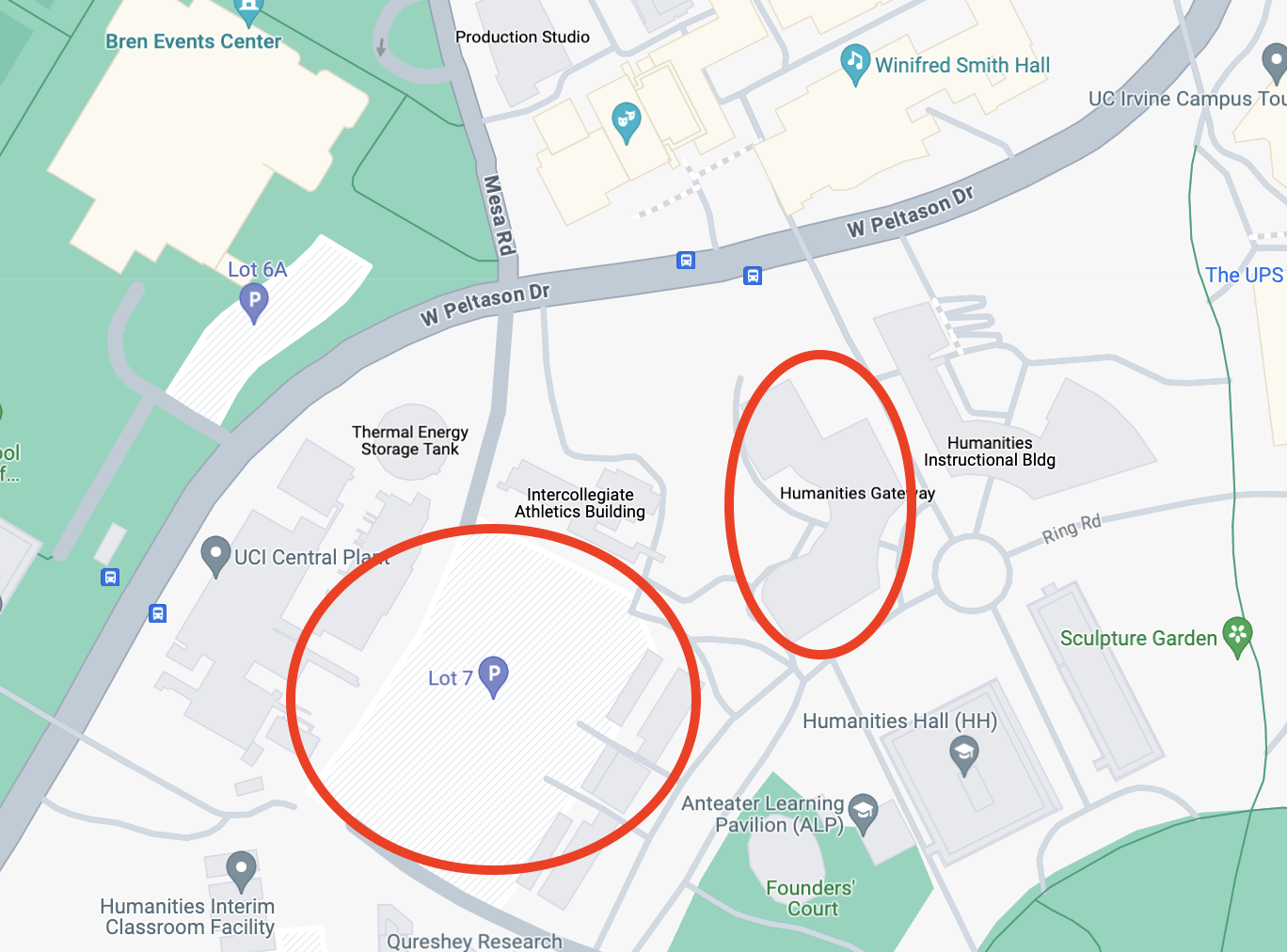 Follow UCI Religious Studies on Instagram