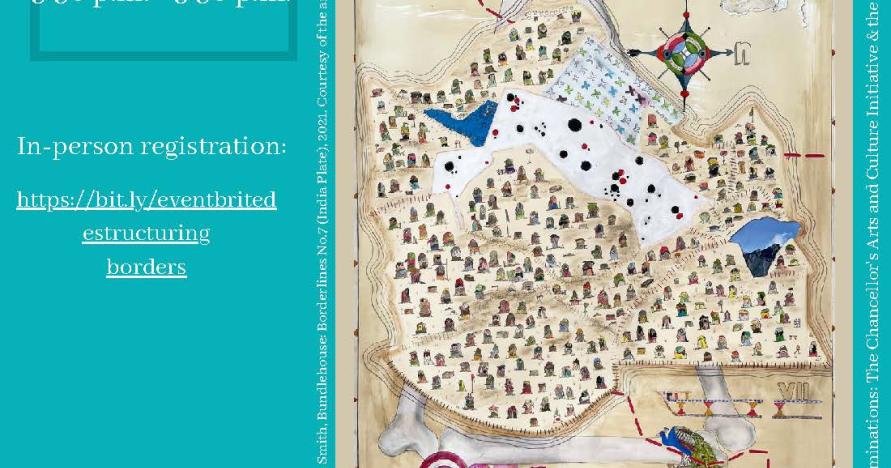 Join us May 17th, for (De)Structuring Borders: Latinx Art and Imaginary Mappings Event! 
We will be having speakers Nyugen Smith, Tanya Aguiñiga, and Rosalía Romero.
The event will be held in HIB 135 from 3:30 p.m. - 5:30 p.m. or via Zoom. To register for in person click this link: https://bit.ly/eventbritedestructuringborders 
To register via Zoom click this link: https://bit.ly/DestructuringBorders 
Thank you to UCI Illuminations: The Chancellor's Arts and Culture Initiative and the Department of Art History for funding this event.
We hope to see you there!