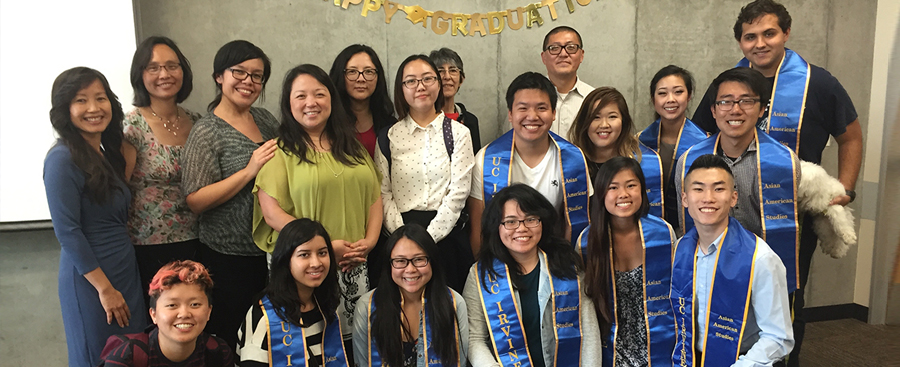 About the Department
The Department of Asian American Studies at the University of California, Irvine offers an undergraduate major, minor, the country's first 4+1 B.A./M.A. program, and a graduate emphasis in the School of Humanities. Asian American Studies explores the intersections of race, gender, citizenship, ethnicity, and dis/ability within Asian American histories, experience, and cultural production. The Department offers more than twenty cross-disciplinary courses annually such as Asian American Community, Asian American History, Asian American Literature, Asian American Media and Music, Asian American Women, Ethnic Food & Identity, and Politics of Protest.

The campus's location in Orange County and proximity to Los Angeles invites many opportunities for students to engage in and learn about the value of community organizing and political mobilization to Asian American Studies as a field and as a diverse set of communities. The Department also works closely with the UCI Library's Southeast Asian Archive, which offers resources on the Vietnamese, Cambodian, and Laotian communities in California and throughout the United States.

Like us on Facebook https://www.facebook.com/uciasianam or follow us on Twitter @UCIAsianAm to learn about upcoming events.