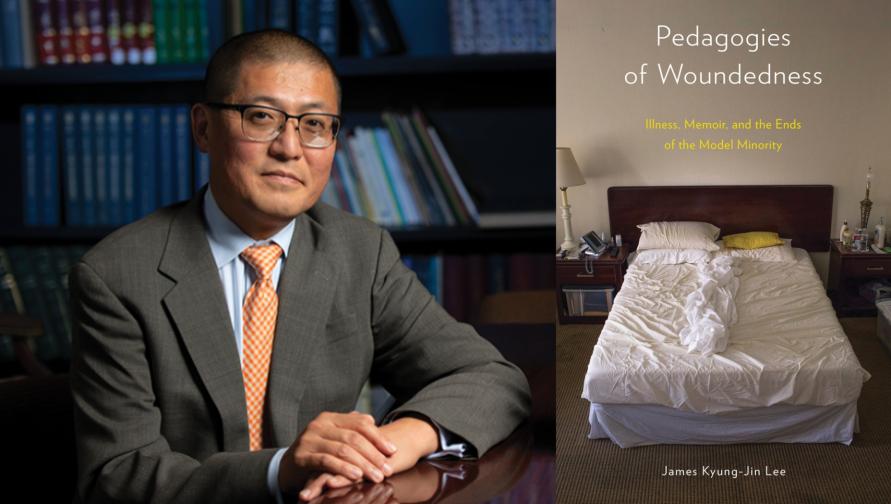 Authored by James Kyung-Jin Lee, professor of Asian American studies and director of the Center for Medical Humanities, the book Pedagogies of Woundedness: Illness, Memoir, and the Ends of the Model Minority (Temple University Press, 2022) was named an Outstanding Academic Title in 2022 by Choice. 
Choice is a publishing unit of the Association of College and Research Libraries, a division of the American Library Association. This prestigious list reflects the best in scholarly titles reviewed by Choice, as it contains approximately 10 percent of some 6,000 works reviewed in Choice each year. Choice editors base their selections on the overall excellence in presentation and scholarship, importance relative to other literature in the field, value to undergraduate students, among other attributes.
"I am honored to receive this recognition and to be in the company of such amazing works and authors whom I admire," Lee said. "I'm especially gratified that the fields that I engage – Asian American studies, disability studies, medical/health humanities – are being given the visibility they deserve. My book is a result of their insights and contributions, and I share this recognition with my colleagues and students whose presence is everywhere in the book."
Pedagogies of Woundedness explores what happens when those considered model minorities critically engage with illness and medicine whether as patients or physicians. Doctors – especially Asian American doctors – are thought to be invincible, Lee explains, so nobody expects them to get ill and die. Through an exploration of memoirs by leading medical figures as well as the illness memoir, he considers how popular culture often positions Asian Americans as medical authorities and what that racial characterization means. "Lee effectively knits together analysis of immigration law and racial formation, framed by disability studies, to uplift a critical reading of these emergent genres of writing," one Choice editor wrote.
"I also want to share my gratitude to the authors that I write about, many of whom were kind enough to talk to me about their process of writing their stories of illness, disability, death and dying," Lee said. "They showed me and their readers the specific dimensions that being Asian American could bring to these moments of tender embodiment, and in doing so showed what is culturally possible when Asian American and other BIPOC voices are centered in the experience of illness and disability."
Asian American Studies
Medical Humanities