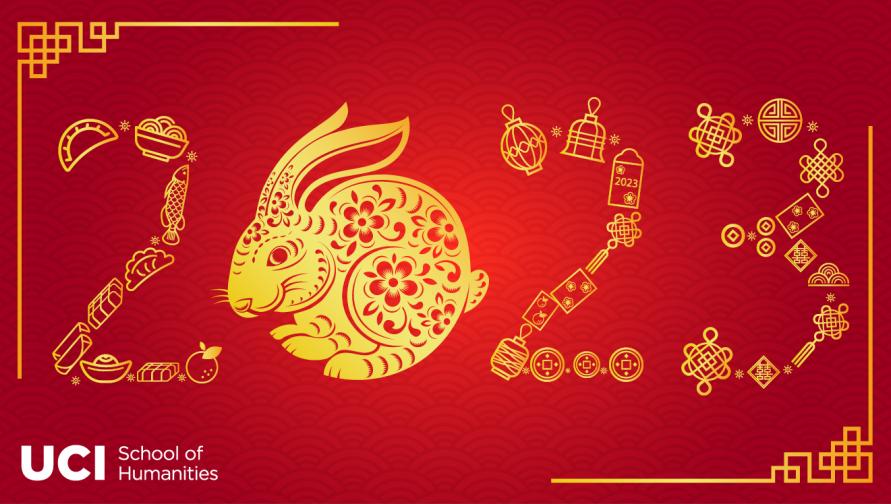 This Jan. 22 marks the start of Lunar New Year, a festival celebrated in many countries that begins with the first new moon of the lunar calendar. In Vietnam, Lunar New Year is known as Tết; in Korea it's known as Seollal. In the U.S., it is most commonly associated with what's often called Chinese New Year, the American version of China's 15-day-long festivities which end Feb. 5, the Lantern Festival.
This year marks the Year of the Rabbit, one of twelve zodiacs in the cycle. Below, scholars from the UCI School of Humanities explain the holiday's origin and its many celebrations.
What is the origin of Lunar New Year and what does the Year of the Rabbit mean?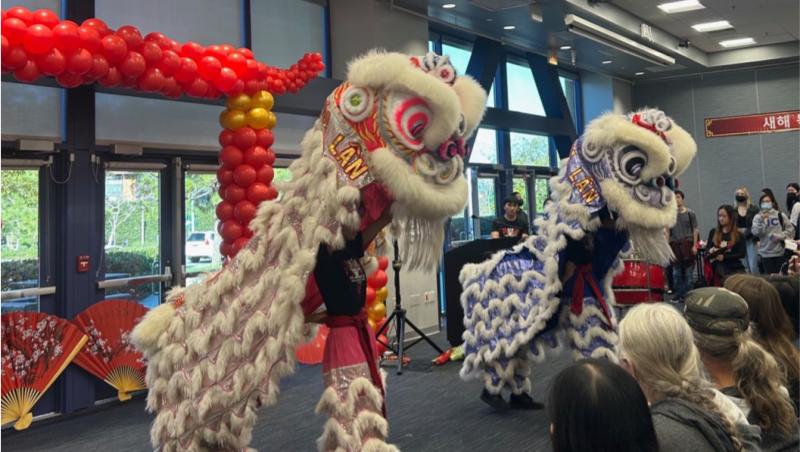 "The 12-animal zodiac is important to people of China, Japan, Korea, Vietnam, Thailand, Mongolia, Tibet and other East Asian cultures, although its origin is somewhat obscure, possibly beginning in animal worship of northern nomadic tribes. By about the first century AD, the 12 zodiac animals became matched to the more ancient calendar of a 60-year cycle used by the central states of China.
A Buddhist legend tells of the animals rushing to bid farewell to the dying Buddha. Then the Chinese folklore changed to a competition among the animals when the Jade Emperor was choosing palace guards. In either version, the ox was to be the first to arrive, but the rat cheated by riding on the ox's back and made a last-minute dash to the finish line.
The sign of Rabbit is a symbol of longevity, peace, and prosperity. People born in a year of the Rabbit are believed to be vigilant, witty, quick-minded, and ingenious."
— Hu Ying, professor of East Asian studies
How is Lunar New Year celebrated around the world?
China/Chinese Americans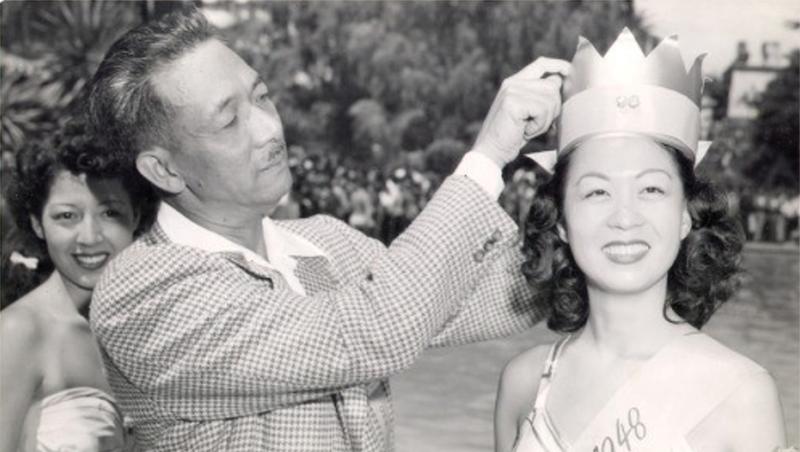 "I immigrated at the age of six and grew up in Spokane, Washington, which was home to a small Chinese American community. My family socialized with other small business owners and their families as well as international students and faculty. But it was a far cry from the large concentrations in Seattle and Vancouver, where we visited once a year to stock up on Chinese groceries and to eat dim sum. Since our family ran a restaurant, initially, and then a convenience store, we rarely had time for extended holiday celebrations. So, even though I was aware of Lunar New Year (eating lucky foods like dumplings and fish, receiving red envelopes from elders in exchange for happy new year salutations and wishes of good fortune, or knowing my zodiac year — I am a monkey), it never felt like the important holiday that it was supposed to be.
Ironically, my first publication on the Miss Chinatown Beauty Pageant explored how Chinese New Year's celebrations, specifically those in San Francisco Chinatown, served multiple functions. While the pageant represented an opportunity for young Chinese American women to connect with members of their community and to learn about Chinese culture, it also drew in tourists to patronize businesses. This served as an economic lifeline for a community that originated from racial segregation in the 19th century and continued into the 20th century as one of the most underserved urban communities in the country. During the Cold War, as the U.S. engaged in conflicts with the People's Republic of China, Chinatown residents reassured tourists that they were allied with the pro-U.S. Republic of China, celebrating Lunar New Year, not the socialist incarnation of spring festival.
So, when I think of Lunar New Year, I reflect on how cultural practices shift over time and place. Even as Chinese people in the U.S., and around the world, celebrate 'tradition,' they also invent new meanings and practices that reflect the diasporic context of their lives."
— Judy Wu, professor of history and Asian American studies and director of the Center for Liberation, Anti-Racism and Belonging
Korea/Korean Americans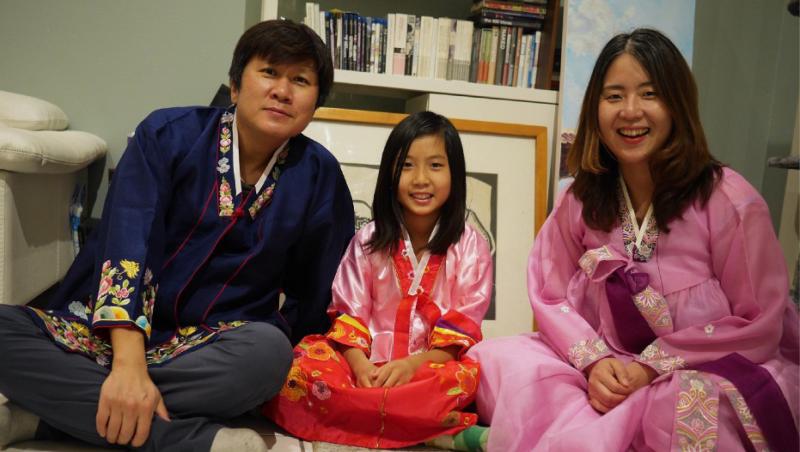 "Lunar New Year is an important holiday in South Korea, and the Seollal is the same date as the Chinese Lunar New Year. Most Korean Americans (many of them Christians) do not celebrate it because many of them immigrated when the holiday itself was suppressed and Seollal is often associated with ancestral rites, which Christianity does not observe for it is a Confucian ceremony. TTeokguk is ubiquitously eaten, for the rice cake is a symbol of prosperity. And saebae (bowing to the elder) is a tradition that is commonly seen in most families — even the ones who are not particularly Confucian to offer blessings for the new year.
Since the Japanese do not observe the Lunar New Year, and because Korea was a Japanese colony from 1910 to 1945, the celebration was suppressed during this period and was muted also during the subsequent period of military dictatorship in the South. It was only revived officially as a holiday in 1989 because so many families, even after close to 100 years of its erasure, continued to observe it. Now, it is a bigger holiday than the Western New Year on January 1st."
— Kyung Hyun Kim, professor of East Asian studies
Vietnam/Vietnamese Americans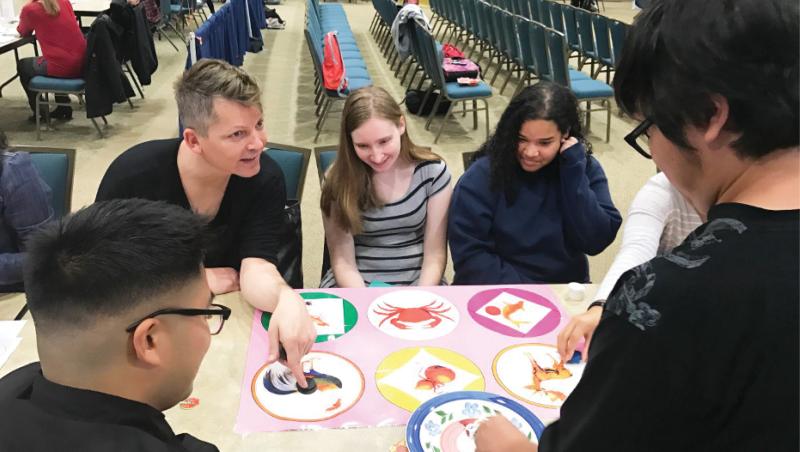 "The Vietnamese zodiac shares most of the animal symbols with those of the Chinese, the Korean and the Japanese, except for three signs: It has the Water Buffalo (instead of the Ox in the other three zodiacs), the Cat (instead of the Rabbit in the other ones), and the Pig (similar to that of the Chinese and the Korean zodiacs, but different from the Wild Boar in the Japanese one). This year of 2023, the Vietnamese people are welcoming the Cat for a new, exciting beginning.
The Vietnamese noun for "cat" is mèo, but the zodiac name for it is Mão. In the zodiac system, there are twelve zodiac signs (representing "the twelve Earthly Branches"), which are individually paired up with ten prefixes known as "the ten Heavenly Stems") as each year comes around, for a total of sixty years in each cycle. According to the current cycle, 2023 is the year of Quý Mão.
Vietnamese people believe that each Heavenly Stem and Earthly Branch has its own horoscopic interpretation and significant influence on a given year and also on the person born in that year. Since the stem Quý coincides with an adjective that means "precious", people love to have a baby born in this year, especially if it is a girl. Also, though mostly based on just popular belief, people usually relate each animal symbol with a set of characteristics associated with the person bearing that sign. A "Cat" person is described as smart, ingenious, agile and very perceptive. They treat other people warmly and are always ready to give a helping hand when needed.
In Westminster's Little Saigon, no sooner had the Vietnamese wrapped up with Christmas than the preparation for the Lunar New Year already began. Local supermarkets and shops are inundated with New Year's foods and products, including special issues of newspapers and magazines for the occasion. A large flower market has opened in front of Asian Garden Mall (an iconic shopping center), welcoming not only local shoppers but also others coming from neighboring counties such as Los Angeles, San Diego, Riverside, etc.
Several Lunar New Year fairs will open in Westminster, Garden Grove, Santa Ana, Costa Mesa and Fountain Valley for food tasting, traditional games, cultural activities and entertainment. This year of the Cat, 2023, after a two-year hiatus due to the pandemic, an annual New Year's Parade on Bolsa Avenue, in the heart of Little Saigon, will make a celebratory come back with the participation of many Vietnamese American organizations in the area."
— Tri C. Tran, lecturer of Vietnamese
What foods are eaten for Lunar New Year?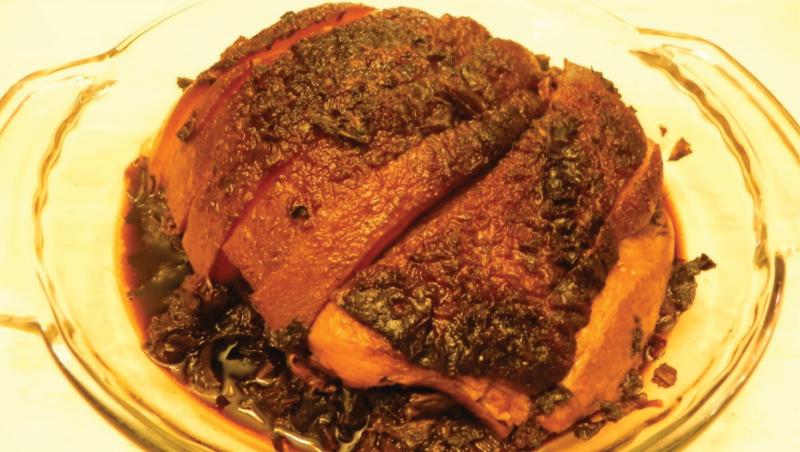 "A time-honored holiday, the Lunar New Year remained something that I looked forward to as a child even under the anti-traditionalism of the radical Cultural Revolution because of the yummy and festive foods. In the diaspora, Chinese people have continued to use traditional foods to celebrate this holiday, reconnecting with cultural traditions, family and community. One such food is fish, symbolizing prosperity, because its pronunciation in Chinese is the same as that for the word 'surplus.' It conveys a wish for prosperity, a prominent theme in numerous foods. Another universally significant theme is togetherness, embodied in foods like sticky rice ball soup (tang yuan) and glutinous rice cakes (New Year's cake). This theme is all more important during the pandemic when many people are forced into isolated existence. For my family and others in south China, making dumplings was a special occasion that invited the participation and collaboration from everyone."
— Yong Chen, professor of history and author of Chop Suey, U.S.A.: The Story of Chinese Food in America
Where should I get involved at UCI?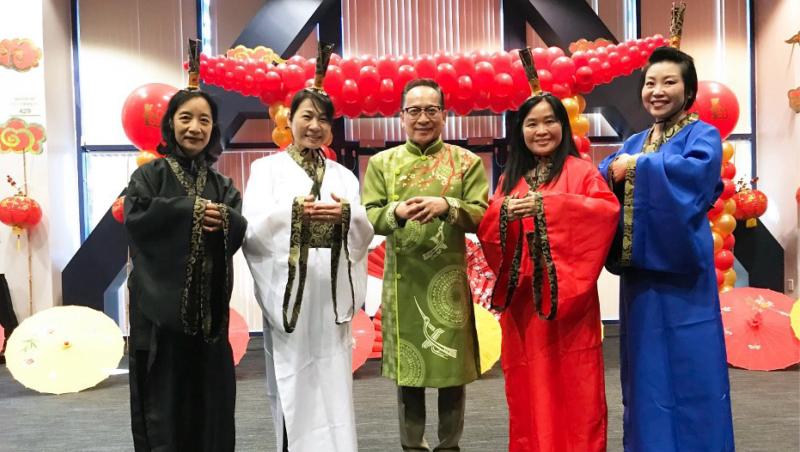 Within the UCI School of Humanities, there are a number of ways to engage with Asian scholarship, events and initiatives. We are home to the Department of East Asian Studies where you can major or minor in Chinese studies, East Asian studies, Japanese language and literature, and Korean literature and culture, and minor in Asian studies and Japanese studies, and the Department of Asian American Studies, where you can major or minor in Asian American studies. Our Center for Critical Korean Studies is a hub for research and programming around the study of Korean subjects across disciplinary boundaries. 
Asian American Studies
Asian Studies
Center for Asian Studies
East Asian Studies