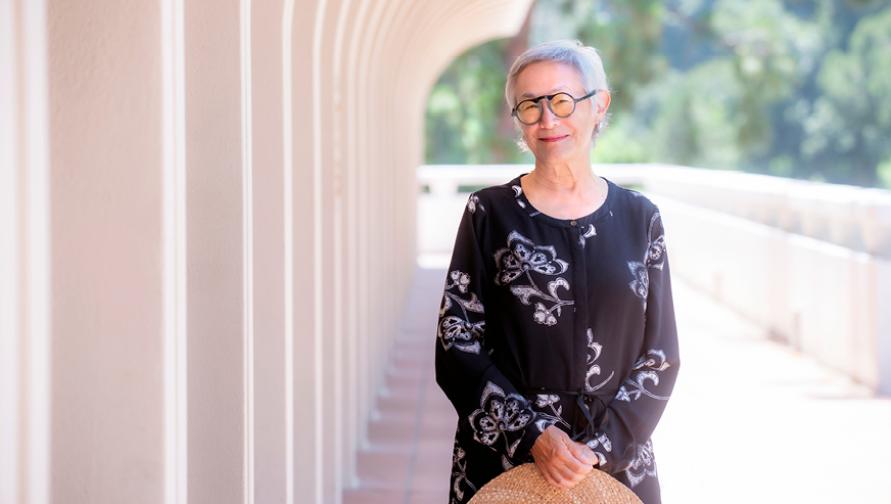 By Megan Cole
Almost 30 years ago, Eileen Chun-Fruto (B.A. social science '94), now founding attorney of Chun Fruto Law in Los Angeles, was among the student activists who protested the lack of ethnic studies curriculum at UCI and campaigned for a department dedicated to Asian American studies. After years of student-led protests and incremental progress, the Asian American studies minor was established in 1996, followed by the major in 1997.
Celebrating the victory was UCI research librarian Christina Woo, who, in the early 1990s, was inspired by seeing student activists like Chun-Fruto push for ethnic studies courses and ultimately full-fledged departments. She has recently retired after three decades in the UCI Libraries. In addition to supporting faculty and student research in Chicano/Latino studies, cognitive sciences, education, linguistics, gender and sexuality studies, philosophy, logic & philosophy of science, Spanish & Portuguese, as well as heading up the Southeast Asian Archive, she watched the Department of Asian American Studies evolve from concept to hard-fought reality.
Though UCI's Department of Asian American Studies is relatively young, it has already earned a national reputation as a champion of student empowerment, community-led activism and cutting-edge scholarship.
Chun-Fruto and Woo have been integral to this development. As members of UCI's Asian American studies community since its very inception, they're ensuring the department continues to grow and thrive. Chun-Fruto and her husband Richard Fruto, and Woo, recently established two endowments, the John M. Liu Endowed Fund in Asian American Studies and the Christina J. Woo Endowed Fund in Asian American Studies. Both will provide research support and community engagement opportunities for existing Asian American studies students and generations to come.
Community roots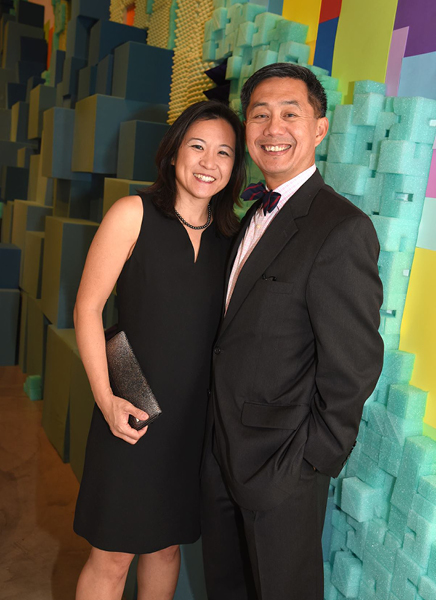 "The entire department began as a grassroots, student-led movement, so I take great pride in seeing how far it has come," Chun-Fruto says. "Its growth is due not only to the impassioned efforts of student activists, but also to the staff and faculty who at the time were greatly involved with the students in guiding and listening to us and, finally, to the greater university which ultimately validated the importance of ethnic studies curriculum."
Chun-Fruto named her endowment after John M. Liu, a "legendary mentor" and one of the first professors to teach an Asian American studies course at UCI. Liu also served on the hiring committees for the department's first faculty hires. Chun-Fruto hopes that the John M. Liu Endowed Fund will "honor the spirit of the department's genesis" by supporting community-building efforts among students and "expanding the continuum of activism to include new generations, which was a core value Dr. Liu taught to all his students, both in and out of the classroom."
"Especially in our current political climate, Asian American studies scholars, activists and community-led organizations are sorely needed," Chun-Fruto says. "I hope that the John M. Liu Endowed Fund will allow future students to pursue research and build the sort of robust community that has always been foundational to the department." 
Like Chun-Fruto, Christina Woo has witnessed the entire trajectory of Asian American studies at UCI, from its roots in student-led protests to its formal establishment as a department. As a UCLA undergraduate in the early 1970s, Woo took some of the earliest Asian American studies courses ever offered in California – a "heady, exciting" and "incredibly illuminating" experience.  By 1974, while earning her master's degree in librarianship at UC Berkeley, she worked as a teaching assistant for the Asian American Studies department there. The excitement she saw in the undergraduates taking those courses strengthened her resolve to help implement similar ones at UCI.
For Woo, creating an endowment is personal. As a student, she couldn't afford fees for research, workshops, registration and travel. Her endowment will bridge these gaps, providing support for student research and experiential learning opportunities, including workshops and national conferences like those held by the Association for Asian American Studies. Such opportunities to "connect with other researchers, scholars, and students undertaking similar studies […] opened a new world of understanding and community" for Woo. She trusts they will for today's students as well.
"As a small department, UCI's Asian American Studies makes a student's college career personal on an otherwise very large campus," says Woo. "I want my endowment to enhance that individual experience by introducing students to the larger world of this discipline, whether elsewhere in California or nationally."
According to Julia H. Lee, chair of UCI's Department of Asian American Studies, supporting community-building efforts within and beyond campus is among the department's primary goals. Among other initiatives, Lee says, the John M. Liu Endowed Fund and Christina J. Woo Endowed Fund will create and sponsor internship programs connecting Asian American studies majors and graduate students to local organizations advocating for issues of importance to Asian American communities.
"Thanks to the generosity of our donors, our students will gain valuable professional experience while advancing the goals of the communities they're a part of," says Lee. "Since many of our students are first-generation college students, this kind of financial support is incredibly important and welcome."
Empowering student success
Throughout the history of the Asian American studies department, donor-funded internships and scholarships have been changing the trajectories of students' lives. This summer, Keilani Coquia, a master's student in the department, will participate in a donor-supported research internship with the Chinese Historical Society of Southern California. Coquia says she has "always felt truly represented and seen" as a Filipino American and discovered a passion for "educating younger generations and building cultural roots" – something she hopes to focus on during her summer internship.
"Throughout all of my academic and extracurricular work, my main motivating factor has been the Asian American community," says Coquia. "I've learned that knowledge is a cycle: it comes from the community, and it is most powerful when you give it back to the community. The Asian American studies department has made that sense of community come alive for me."
For alumna Mimi Eang (B.A. history and Asian American studies '19; M.A. Asian American studies '20), a nontraditional transfer student, a donor-funded scholarship made attending UCI possible. Now a specialist at a video game company headquartered in Shanghai, Eang brings her cultural research and communication skills to the tech world. She credits her post-grad success to the abiding sense of community cultivated by the Asian American studies department.
"I never expected to forge such an incredible lifelong community in the Asian American studies department, but faculty really care about their students as people and that's surprisingly rare to find," Eang says. "The department is so supportive in every way. Even when you graduate, you never stop being part of that community and wanting to give back."
For Lee, such community-focused empathy, generosity and support have been core components of the Asian American studies department's unique success since the very beginning.
"I think it's telling that our donors have been alumni and friends of the department - folks who are familiar with our students and with what we do," she says. "Students who major in Asian American studies at UCI see the world and want to make a change. They want to understand the histories and stories of Asian American communities in Southern California and beyond, because that knowledge empowers them in all aspects of their lives. The Asian American studies major and classes give students a more expansive view of the world they live in."
About UCI's Brilliant Future campaign: Publicly launched on Oct. 4, 2019, the Brilliant Future campaign aims to raise awareness and support for UCI. By engaging 75,000 alumni and garnering $2 billion in philanthropic investment, UCI seeks to reach new heights of excellence in student success, health and wellness, research and more. The School of Humanities's Department of Asian American Studies plays a vital role in the success of the campaign. You can support the department's work here.
Photo above the article is of Christina Woo, taken by Steve Zylius. Embedded photo is of Eileen Chun-Fruto and Richard Fruto, courtesy of Chun-Fruto.
Asian American Studies
Community engagement