A unique combination of beautiful natural surroundings and thriving cultural life makes of Irvine an ideal place to undertake graduate studies. Our program enables students to develop their own path of research in an environment that is diverse and conducive to intellectual enrichment. Spanish graduate students are encouraged to take advantage of the many interdisciplinary opportunities afforded by the School of Humanities.  All accepted students receive financial aid under the form of fellowships and TAships.
Recent Graduate Courses
In the Face of Music. Syllabus
Second Language Acquisition
Romantics Simulacra and Utopian History. Hegel, Marx, Galdós, Zola. Syllabus
Ruined Caribbean. Syllabus
Gender and Revolution in Mexico. Syllabus
Spanish in Contact
Avant Garde Narratives
21 Century Latin American Poetry
Gifts of Friendship. Syllabus
Herencia de Auschwitz. Ethics and Politics in Latin America.
Latin American Film. Syllabus
History of Spanish Language
Student Testimonials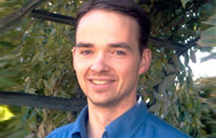 Last millennium I graduated with a BA in Spanish Translation and Interpretation (BYU, 2000) and immediately began working as a translator for "the government." Ten years, three kids, a mortgage and a minivan later I returned to academia, terminally. I received an MA in Hispanic Literatures from BYU in 2012; my master's thesis explored translator subjectivity in three novels of prehistoric Spain.
One of the things that drew me to UC Irvine was that the wide array of emphases included Translation Studies. Since enrolling in 2012 I have studied and presented on contemporary novels and film (Latin-Amerian and Peninsular), poetry (Latin-American vanguard and Spanish surrealist), philosophy and critical theory, and translation studies. I have taught beginning and intermediate Spanish, with the option in coming years to teach Spanish for heritage speakers. I have also had the opportunity to team-teach courses on Spanglish in the US and 20th Century Peninsular literature and film.
Most importantly, the faculty and administration of the Department of Spanish and Portuguese have given me the flexibility I need as a husband and father. They understand that the demands on my time are different from those of a "typical" graduate student. I've been able to participate in my children's activities, to go with them to the pool or the beach, without jeopardizing my academic timetable. Those with similar concerns can email me (wfcarr@uci.edu) with specific questions.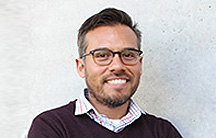 I am a PhD student at UC Irvine in the Dept. of Spanish & Portuguese. My research is focused primarily on colonial Latin America. In particular, I am interested in the employment of the Western literary practices to document Amerindian spoken language, writing, and other forms of record keeping. I completed my undergraduate studies at UC Irvine, and return for PhD work after obtaining an MA in Latin American Studies at UCLA. The main reasons behind my decision to return to Irvine were the good relationship with faculty advisors, the excellent intellectual environment of the university, especially in terms of visiting scholars, active working groups and extensive professionalization resources, and the university's investment in diversity. In the last years, I have participated in various capacities as part of the Diverse Educational Community & Doctoral Experience (DECADE) group at UC Irvine, which addresses issues of equity both at the level of graduate education and for junior faculty. Finally, living in Irvine allows me to indulge in my hobbies: cooking, competitive swimming, and hanging out with my cat. I welcomes questions about the graduate program at UC Irvine and can be reached via email: mdelalto (at) uci.edu.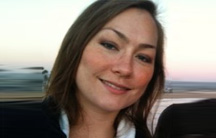 Enrolled 2010, MA 2012, PhD expected 2016
I received my BA from Georgetown University, with a major in Spanish language and linguistics, and a minor in Portuguese. Following graduation I worked several years as a paralegal, translating and interpreting for Spanish-speaking asylum seekers in New York City. While pursuing my MA and PhD at UC Irvine, I completed the emphasis in Visual Studies and took an array of courses in Spanish and Latin American Poetry, Narrative, Film, as well as courses in Anthropology, Critical Theory, and Second Language Teaching Methodology. I have had the opportunity to teach Spanish language courses at the beginning and intermediate level. My dissertation explores the intersection of photography and text from Argentina, Chile and Mexico, examining chronicles, literary journals, and novels. I received a Humanities Commons Research Travel Grant to conduct research in Argentina and Chile during summer of 2015. UC Irvine, as a young institution, lacks calcified departmental divides, leading to a collegiality and constant intellectual sharing across sub-disciplines of the humanities. It is common to take courses with students from Comparative Literature, Visual Studies, and Culture and Theory, and the constant guest lectures by renowned scholars, as well as frequent symposia and conferences, have all provided a rich environment in which to learn and share. UC Irvine has an idyllic campus and a vibrant graduate student community living in situ, which amply fulfills the lifestyle piece of the graduate student experience.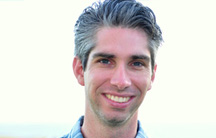 Jared White
Living at UCI with a family.