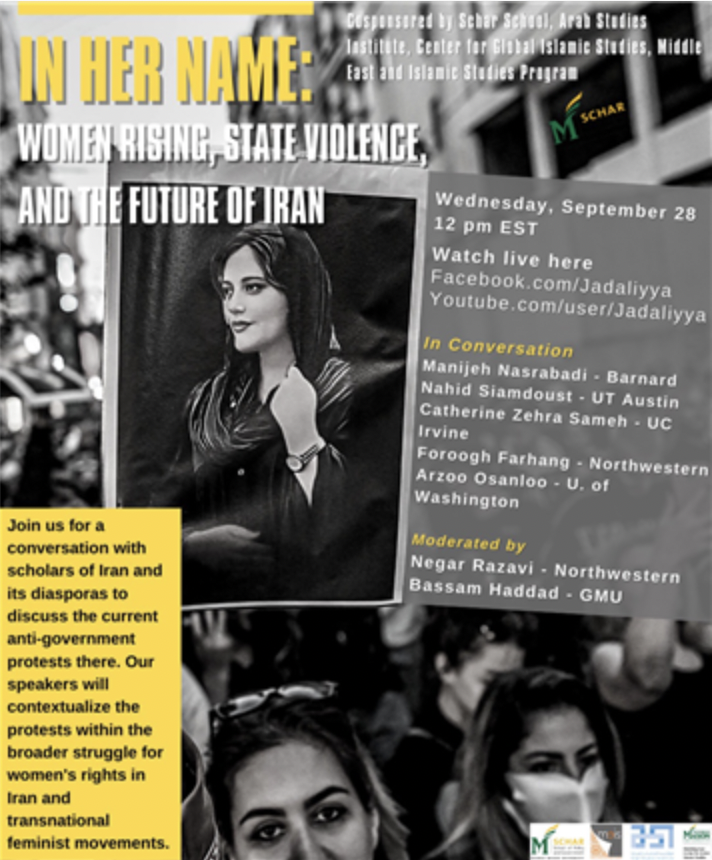 In Her Name:
Women Rising, State Violence, and the Future of Iran

Wednesday, 28 September
12:00 PM EST
If you missed this talk, please see this link for the recording.
In Conversation
Manijeh Nasrabadi - Barnard University
Nahid Siamdoust - University of Texas Austin
Catherine Zehra Sameh - University of California Irvine
Foroogh Farhang - Northwestern University
 Arzoo Osanloo - University of Washington
Moderated by
Negar Razavi - Northwestern University
Bassam Haddad - George Mason University
Cosponsored by Schar School, Arab Studies Institute, Center for Global Islamic Studies, Middle East and Islamic Studies Program at George Mason University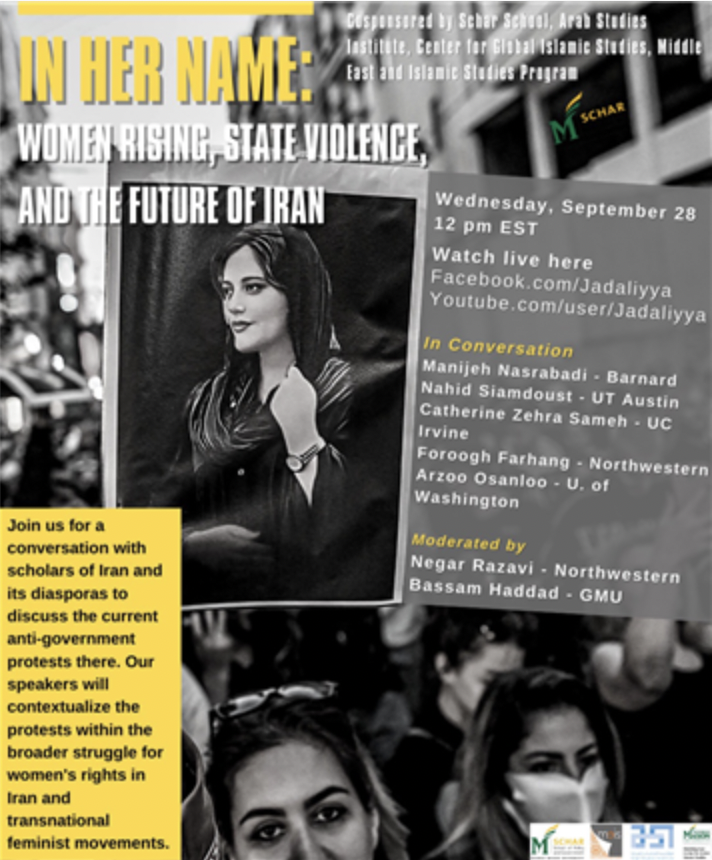 Join us for a conversation with scholars of Iran and its diasporas to discuss the current anti-government protests there. Our speakers will contextualize the protests within the broader struggle for women's rights in Iran and transnational feminist movements.
Gender and Sexuality Studies