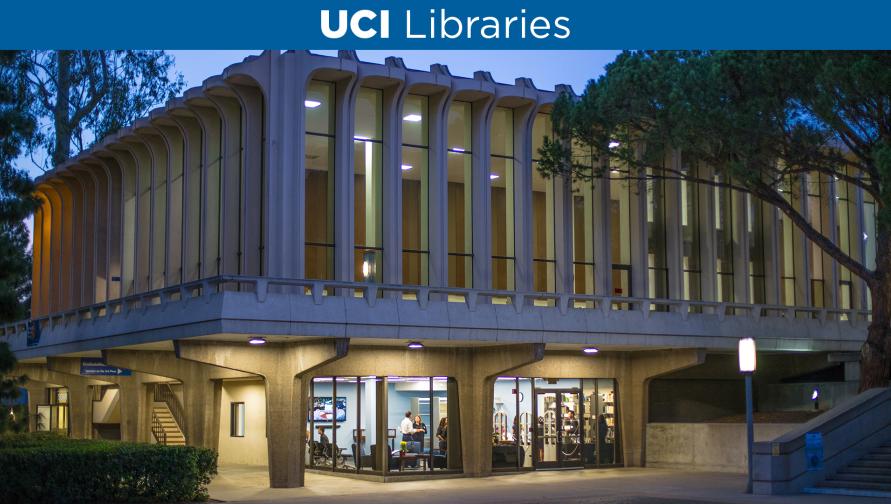 Looking for a Summer Job or Internship? The UCI Libraries is recruiting undergraduates from UCI to take part in a paid training opportunity!
Records of Resistance and Resilience in Orange County (RoRR OC) students will participate in a dynamic training and educational experience while working with one of the following community-based organizations:
-- Black Leaders of Orange County (BLOC, https://www.instagram.com/blackleadersoc/)
BLOC is a youth-led grassroots organization advocating for ethnic studies in K-12 in Orange County
-- Viet Rainbow of Orange County (V-ROC, https://www.vietroc.org/)
V-ROC is a grassroots organization advocating for LGBTQ+ Vietnamese, Latinx, and Black people in Orange County
 As a Resistance and Resilience Curatorial Scholar, you will work with community-based organizations in Orange County and librarians in the UCI Libraries' Special Collections and Archives Department. You will be trained in archival practice, preservation, community outreach, social justice principles and practice, and/or oral history to enrich our understanding of the history of the region and counter disinformation that circulates in our communities by supporting projects designed by the partner organizations.
The cohort experience will take place during Summer Session 2022 (10 weeks). Students must be available for a total of 10 hours per week for this hybrid (virtual and in-person) experience. This opportunity is available only to currently enrolled UCI students who are continuing through the next academic year (non-graduating students.)
 APPLY ONLINE by 12:00 pm on Tuesday, May 24!
Go https://forms.gle/oHzgp9Pt6XefkDJy6 to complete an interest form.
For more information or if you have questions about this job, please contact aeyun@uci.edu.
African American Studies
Asian American Studies