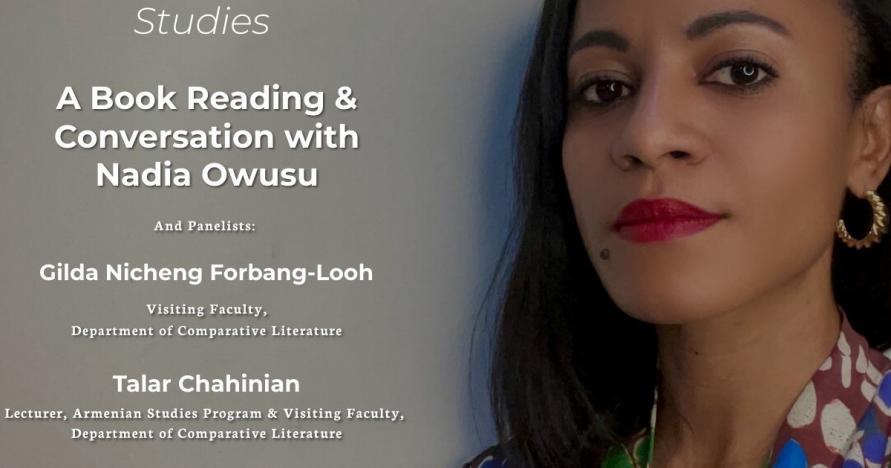 Dear Friends of UCI Center for Armenian Studies,
We are excited to bring to you an evening of book reading and signing as well as conversation featuring author Nadia Owusu and facilitated by Dr. Talar Chahinian and Dr. Gilda Nicheng Forbang-Looh. This program was made possible by unprecedented collaboration and co-sponsorship of several partners on campus: the Center for Armenian Studies (Vahe and Armine Meghrouni Lecture Series), Illuminations (The Chancellor's Arts & Culture Initiative), Humanities Center, Humanities Equity Advisor and Humanities Climate Council, and the Departments of African American Studies, Comparative Literature, English, and History. 
We hope you will join us in person or via zoom.
Thursday, May 26, 2022, 6:30 - 8:00 PM PST

Aftershocks

A book reading and conversation with Nadia Owusu
Followed by a book-signing
In-Person: HG 1030 & Zoom