The English Department is eager to provide resources for current and prospective majors and minors who are seeking information and advice. Below we've tried to anticipate some of the questions you might have about the major and minor and recommended some starting points for your inquiries. If you're not sure who can best answer the questions you have, feel free to reach out to Professor Rebecca Davis (radavis@uci.edu), Director of Undergraduate Study.
There are two basic sources of advising for English majors and minors:
School of Humanities Advising: Do you have questions of a technical nature about University, School, Major, or Minor requirements? Some of these questions might include:
"Do I really need this prerequisite to take this course?"
"What courses can I take to meet the foreign language requirements?"
"How do I get the right credit for the courses I took during my semester abroad?
If so, please contact the School of Humanities advisors in the Humanities Office of Undergraduate Study.
Faculty Mentors: Do you have questions about the English Department, the courses we offer, research and internship opportunities, career paths, or areas of special intellectual interest? If so, we invite you to reach out to one of the English Department faculty mentors, listed below by their areas of expertise. You can learn more about their research and teaching by clicking on their names to visit their faculty pages.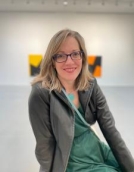 Rebecca Davis (radavis@uci.edu)
English Literature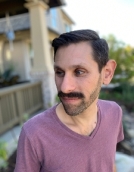 English Literature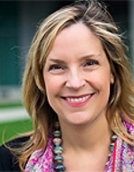 Patricia Pierson (piersonp@uci.edu)
Literary Journalism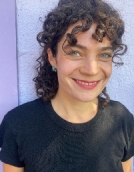 Rebecca Schultz (rebecca.schultz@uci.edu)
Writing 30/31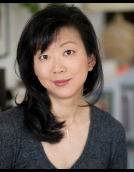 Creative Writing, Poetry

Here are some suggestions about the kinds of questions you might ask a faculty mentor:
"I'm interested in becoming an English teacher; what courses should I take?"
"I loved my most recent English class and I'd like suggestions for related coursework that would help me continue to think through the issues it raised. What should I take next?"
"I'm wondering about whether to pursue a graduate degree in English, but I'm not sure if that's a realistic goal or how to go about it. Can you give me some advice?"
"I enjoy writing and I'd like to do it for a job one day. What should I do to develop my skills?"
"I love to read, but I'm also committed to social justice. Is there a way to combine these two passions in my coursework?"
"Reading Mary Shelley's Frankenstein really got me interested in gothic fiction and gender studies. What should I read next?"
If you have questions that are different from the ones outlined above or you're not sure who can help you, you're always welcome to consult any faculty member or any of the offices listed above and we'll direct you to the best resources for your situation. If we don't know the answers to your questions, we will put you in touch with someone who does. And don't forget you should reach out to the professors you get to know through your coursework, too. We encourage you to visit office hours regularly!
Finally, here are a few additional resources that can provide valuable assistance for English majors and minors:
If you have concerns about our majors/minors or our courses (e.g. difficulties getting into the courses you need; concerns that you have been treated unfairly by your instructor or your TA; topics you feel are underrepresented in our course offerings) please don't hesitate to bring them to the attention of the Director of Undergraduate Studies or the Department Chair.
Need help with your writing? Specialists at the UCI Writing Center can help you with any stage of the writing process and the center is a terrific resource available to you as a UCI student. You can schedule an appointment with a writing specialist here.
If you think you might need academic accommodations, we encourage you to visit the Disability Services Center (DSC) website, or contact the office at 949-824-7494 to make appropriate arrangements for your courses.
If you find yourself facing mental health issues, you can make an appointment to talk to a counselor at the UCI Counseling Center website or call 949-824-6457. You can also reach the crisis line 24/7 by texting "Home" to 741741.