The Distinguished Lecture in Medical Humanities is an annual event that brings to UCI accomplished scholars, clinicians, and creative artists to share insights and contribute to on-going conversations about health, healing and well-being. Launched in 2015, these stimulating public lectures have addressed topics as varied as the politics of pain and pain management, poetry and the experience of illness, and critical care and the nursing profession. In addition to a lecture that is free to the public, visiting distinguished lectures also add to the educational experience of undergraduates, graduate students, and graduate students in the various health science professions in workshop and seminar settings.
2023 Distinguished Lecturer
Hannah Matthews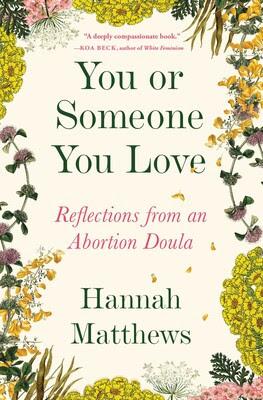 Author, abortion doula, and reproductive health clinic worker Hannah Matthews knows about community-supported abortion care. She has received it, provided it, and worked to connect people to sources of it for years.
In Spring 2023, Matthews delivered a lectured titled "Bringing Down the Flowers: How We Can All Be Care Workers on the New Abortion Landscape" discussed how in the shifting legal landscape we identify the reproductive justice and care needs of our own communities, and work to meet them. Through an engaging discussion, Matthews presented strategies to ensure that our loved ones are safe, healthy, thriving, and building families and futures on their own terms. 
---
Past Distinguished Lectures
Johanna Shapiro, Professor Emeritus, Family Medicine, UCI School of Medicine, "Stories of Sickness: Listening Narratively to Co-Construct New Understandings About Illness."

Karen Nakamura, Professor of Anthropology and Director of the Berkeley Disability Lab and the Haas Institute for a Fair and Inclusive Disability Studies at UC Berkeley, "Disability and the Promise of Technology"

Rita Charon, Professor of Narrative Medicine at Columbia University, "To See the Suffering, to Lend the Care: How Humanities and the Arts Transform Medicine

Theresa Brown, RN and New York Times Best Selling Author, "The Shift: One Nurse, Twelve Hours, Four Patients' Lives"

Rafael Campo, Poet and Professor of Medicine at Harvard University, "Matters of Life and Death: Poetry and the Experience of Illness"

Keith Wailoo, Professor of History at Princeton University, "Pain: A Political History"