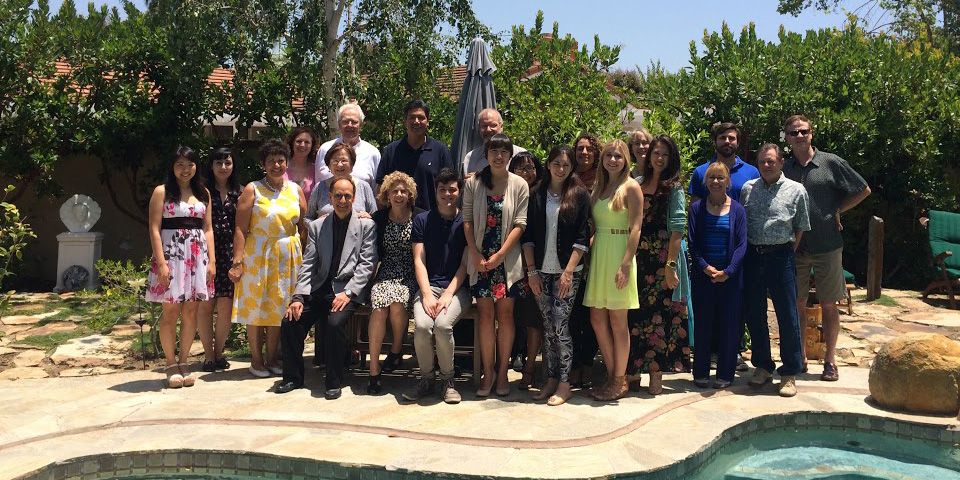 Friends of Art History (FOAH) provide students with numerous opportunities to develop skills, and gain experience, knowledge, and confidence. With our Friends of Art History's support, we have provided over 100 awards for internships to Art History majors since inception in 2011 including internships with grants (based upon a living wage per internship hour). Our students have interned:
at museums including the Laguna Art Museum, the Huntington, OCMA, San Diego Museum of Art, the Getty, Bowers and others,  as well as arts-related businesses including Arttable SoCal, local art galleries including Workwell Gallery OC, managed by UCI Art History grad and past FOAH award recipient, Jasmin Pannier, and collection management with independent scholar, Roni Feinstein;
    
with the Irvine Museum of California Art ("IMCA") including with IMCA's registrar inventorying the art, registering and documenting artworks, completing assessments of each piece's condition, assessing and evaluating packing, learning how to properly handle artwork, and creating reports, worksheets, and labels in preparation for storage. FOAH interns will also  assist curators with exhibit planning and execution beginning winter 2019 with Bridget R. Cooks;
   
on campus with faculty and staff in Special Collections and Archive, who works with students, researchers, and the public to engage with our special collections and archival material  and in the Department of Art History assisting with communications and faculty research;
FOAH has also provided awards to both undergraduate and graduate students to conduct research,  awards for students completing unpaid internships at museums and arts-based organizations, and fellowships for 4+1 students.

FOAH Award recipients work at museums, attend graduate schools, teach and work in other meaningful professions, and launch entrepreneurial endeavors.   FOAH award recipients aren't the only students to benefit from FOAH support. FOAH interns inspired and worked with fellow students to produce six annual art exhibits. They developed and managed outreach initiatives engaging and including all UCI students, promoting connections among disciplines and the creative sharing of ideas.