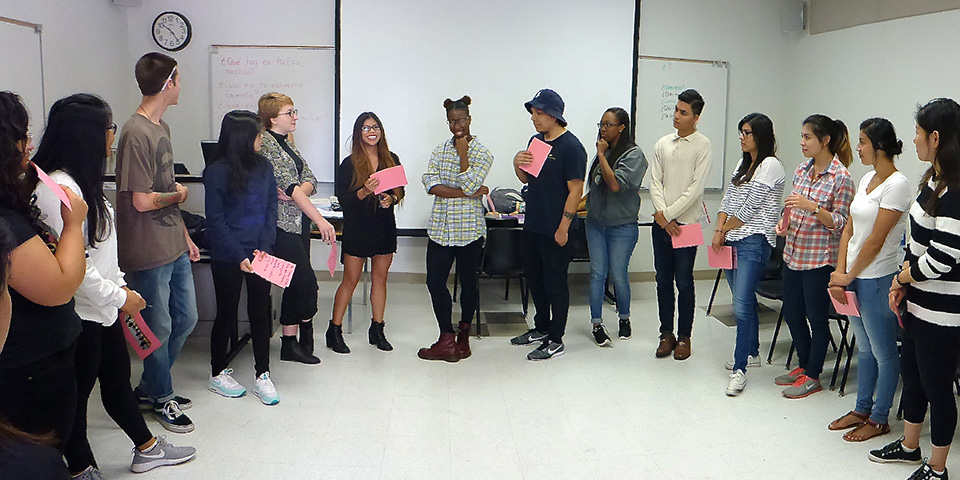 Why Study Spanish?
¡Bienvenidos! Welcome to UCI's Spanish Language Program!
Spanish is the third most widely spoken language in the world with close to 400 million speakers, and the United States hosts the second largest population of Spanish speakers in the world. This explains the growing global reach and rapidly increasing national and international presence of Spanish in business, education, the media, and sports to name a few. Knowledge of the Spanish language and cultures has thus become highly marketable in many professions (http://sites.uci.edu/spanish/career-opportunities).
The mission of our language program is to create an optimal learning environment based on current adult second language research and best pedagogical practices. We help our students achieve intermediate to advanced proficiency in Spanish as well as develop cultural awareness and appreciation of Spanish-speaking communities in Spain, Latin America and the United States. Our goals are for students to use their Spanish language and cultural knowledge to have meaningful professional and personal interactions with Spanish-speaking people, and to prepare for the Spanish major/minor in our department.