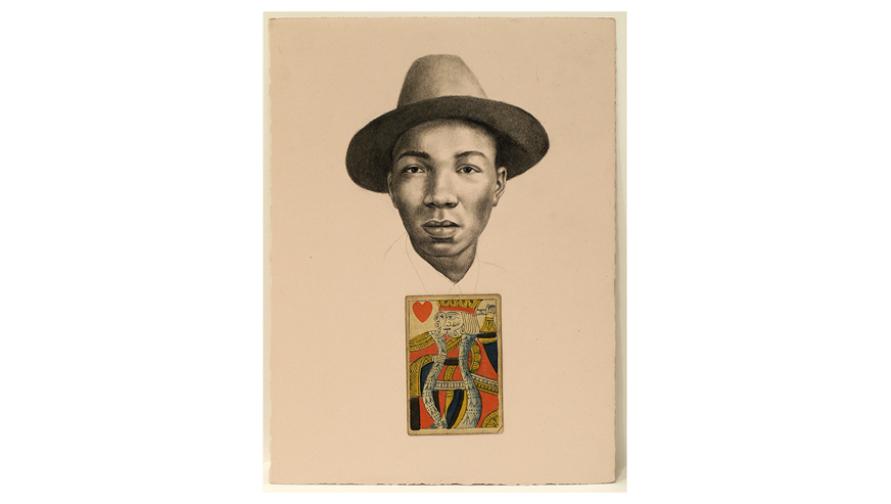 The works in Bridget R. Cooks' exhibition,
The Black Index
, employ unexpected and unconventional depictions to make viewers aware of their own expectations of Black figuration. Cooks, a University of California, Irvine associate professor of African American studies and art history, organized and curated the exhibition, which debuts at UCI on Thursday, January 14.
A collection of works by six artists, Dennis Delgado, Kenyatta A.C. Hinkle, Alicia Henry, Titus Kaphar, Whitfield Lovell and Lava Thomas, The Black Index sets out to question our reliance on photography as a source of objective documentation and understanding. Through various media, these artists offer an alternative practice—a Black index—that serves as a source of information about Black subjects, while also challenging viewers' desires for classification.
"I'm delighted to kick off The Black Index exhibition at UCI and to make it virtually available to the public," said Cooks. "The artists have made breathtaking works that contest the conceptual lens of Black containment that is always already present in viewing strategies. Viewers will experience art that addresses the complexity of Black lives and the ongoing state of suffering because of its loss."
Cooks is an expert on African American art and culture, Black visual culture, and museum criticism. She is the author of
Exhibiting Blackness: African Americans and the American Art Museum
(Massachusetts, 2011), which won the James A. Porter & David C. Driskell Book Award in African American Art History. She has also served as a museum educator for the National Gallery of Art in Washington D.C. and for the Los Angeles County Museum of Art.
Due to campus-wide COVID-19 restrictions, guests may experience the exhibition through a photo tour and virtual-reality tour. Additionally, guests may attend a lineup of associated online programming featuring scholars, performers, artists and authors through Zoom. UCI will host the exhibition through March 20, 2021. It will later tour art galleries across the U.S.
Learn more about The Black Index at UCI, RSVP for online programming, and access the exhibition virtually
here
.
Image: Whitfield Lovell,
The Card Pieces,
2018–2020. Charcoal and pencil on paper with attached playing card. 12 x 9 inches each. Courtesy of the artist and DC Moore Gallery, New York
African American Studies
Art History
Visual Studies