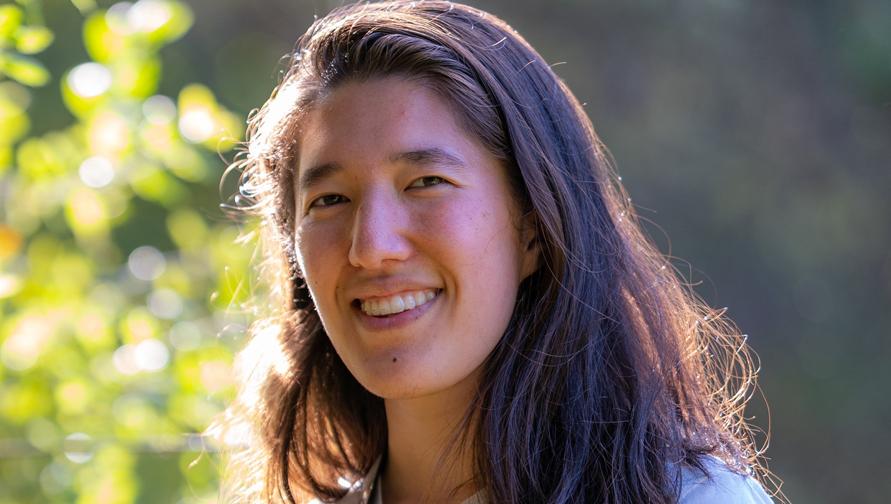 Caitlyn Johnson, an FMS major, used the Winter Quarter to develop a television series driven by the histories of Chinese American gangs in San Francisco around the 1970s. Beginning this project in the Fall of 2022 by conducting historical research necessary to provide a foundation and artistic inspiration, Caitlyn is turning that research into a series. Each week, Caitlyn would focus on an element of her series, character biographies, a description of the world, a synopsis of the pilot, or summaries of future episodes, compiling a complete pitch deck. Along with writing her series, Caitlyn continued her research by studying archival photographs or pieces of mixed media for a visual representation her series would be emulating. With a completed pitch deck, Caitlyn has the tools to neatly communicate what she has created and has learned and practiced the skills and procedures actually used within the industry. Caitlyn hopes to continue this project next quarter by writing her pilot.
1. How has your time as a Film and Media Studies Major prepared you for this project and how was it working with your faculty supervisor (Dauchan)?
I felt pretty prepared for this project since I had the opportunity to take Film 118A Television Writing last spring, which gave me experience with developing a series and making a show bible. I am also taking 193 Intro to Development now, which is an expansion of 118A and is giving me insight into how developing a series actually works in the industry. Not only has being a film major given me direct experience with creating a proposal for a show, though, but from HumCore to the Film 101 series and more, it has allowed me to really hone my research skills, which was very helpful as I'm doing a historically based show. Being able to take electives, too, such as Asian American Film and Video and a class on gangster films, has provided a lot of inspiration for different ways of thinking about my own series. This project, too, is a great opportunity not only to create but to learn from and develop a relationship with my faculty advisor, Professor Desha Dauchan. It's nice to be able to work with one of my professors one on one (instead of in a big class) and, with her being a writer herself, it's nice to bounce ideas off her and ask her questions about how she usually tackles projects. Overall, this project has been a unique and practical opportunity and a nice capstone to all I've learned in the Film and Media Studies program.
2. What drew you to this story/project and what was the most challenging part of the project?
I was drawn to doing a creative project in which I could develop a series set against the gang conflicts of 1970s San Francisco Chinatown because it was a story I had heard only too briefly. I am a Chinese American from San Francisco, and my parents, who were growing up in San Francisco during the '70s, would tell me about the more infamous things the street gangs of that time and place did, but I had never learned about it in school or heard anybody else talking about it. I thought bringing this history to light would be a unique opportunity for Asian representation which could challenge the model minority myth and make a part of our long and complex story better known. Being able to do this under the guidance of a film professor and experienced writer and to get a start while still an undergrad myself furthermore seemed like a great opportunity, which is why I signed up for FMS 198.
I think the most challenging part of this project, though, has been to translate all the information I've found into a TV show. To encapsulate the rich history of the Chinatown street gangs in a show, a narrative, and even just writing has required a lot of creative decisions. Also, in doing a kind of period piece – for which I can find a lot of historical accounts, but fewer pictures and first-hand accounts – it has been quite challenging to bring the story to life and make the world look and feel accurate to how it was then. These challenges, though, are what makes my work so interesting and this project a great learning experience.