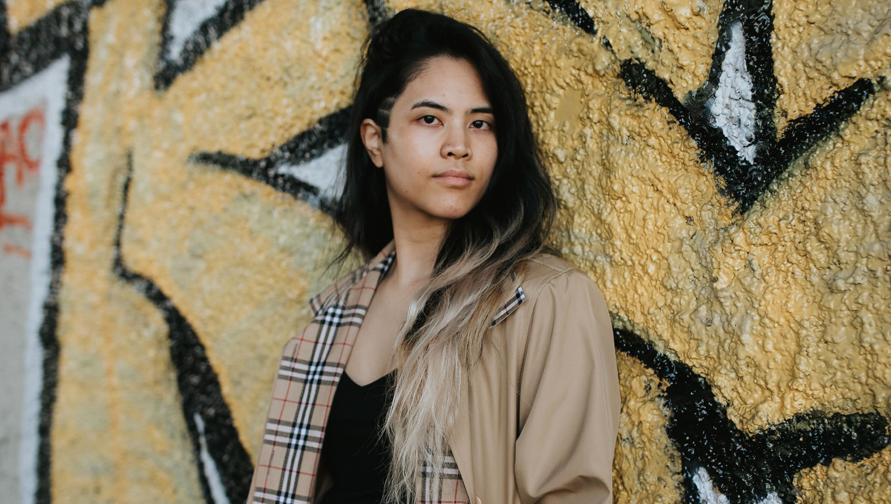 Nicole Mairose Dizon is an LA-based first-generation Filipina-American filmmaker and activist from Baldwin Park, CA. After she graduated Cum Laude with a Film and Media Studies B.A. from UC Irvine, she freelanced as support staff for Apple TV+, NBC, and more. She is a Kundiman Asian American Fellow for Poetry. Among her shorts that have screened nationwide, she is best known for Boxed, a doc about the balikbayan phenomenon that encapsulates an immigrant's longing for home and was selected as a Starz and Wrap Women: Telling Our Stories semi-finalist. Previously, Dizon assisted a Motion Picture Production Partner at ICM. She recently wrapped her narrative short directorial debut, MORENA, and 2 other shorts as a Producing Fellow for Film Independent's Project Involve. One of the shorts from the program, Dear Mama..., will have its World Premiere at SXSW 2022. Last year, the California Arts Council selected her for their inaugural Individual Artist Fellowship. She currently works as a TV Assistant at Ridley Scott's production company, Scott Free.
Dear Mama…
It's 1996 in South LA and Tanisha is mourning the recent loss of her mom. Much to Tanisha's dismay, her dad, Nate, makes them pack up all of her mom's belongings for charity, burying himself in this work to numb his own pain. He wants to push the family forward and leave the past behind, uncertain of how to deal with the feelings of a heartbroken teenager.
When they hear breaking news of the death of Tupac-- an icon Tanisha and her mom once held dear-- their confrontation reaches a boiling point. Tanisha wants to attend Tupac's vigil but is challenged by Nate until he's forced to see people grieve in different ways, and mourning Tupac provides a way for Tanisha to mourn her mom, as well.
DEADLINE Article: https://deadline.com/2022/02/sxsw-2022-films-lineup-schedule-1234924852/
SXSW World Premiere Screening: https://schedule.sxsw.com/2022/films/2053977
Film Independent Press Release: https://www.filmindependent.org/blog/project-involve-is-back-meet-the-30-new-fellows-joining-us-in-2021/