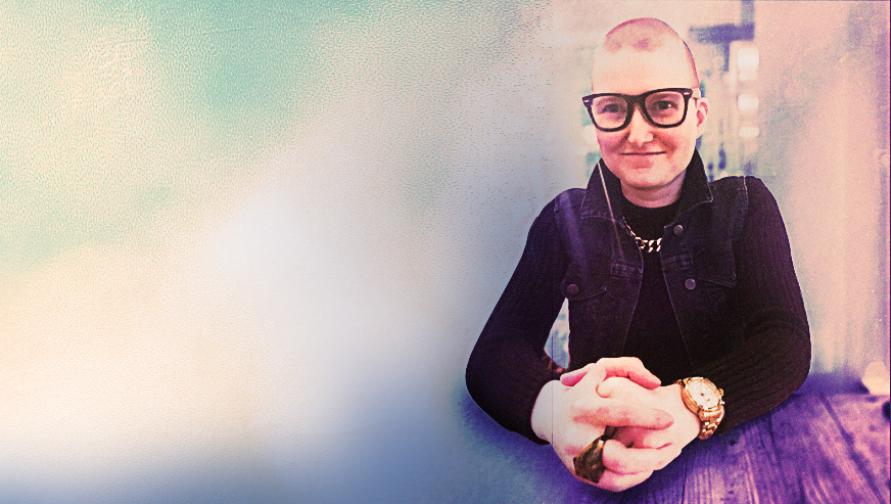 Margaret Speer, a Ph.D. candidate in English, recently won the James Harvey Scholar award, administered by UCI Graduate Division.

The James Harvey Scholar award provides financial support to students who demonstrate outstanding past academic achievement as well as future promise, have financial need, and are completing a publishable thesis or dissertation on homosexuality or on the life or works of James Harvey.

Speer's dissertation, "Suffisaunce: Women Alone and Together in the British Cultural Imaginary," argues that an English literary-historical legacy of female self-sufficiency can be traced from the early modern to the modern period. For her dissertation, she coined the medieval term, "suffisaunce," to mean modes of relations between women where the distinct identities of the self and the other collapse, but also where single selves assume multiple identities. The concept of suffisaunce suggests both activity and passivity, offering fresh ways of thinking about women's independence, and the prehistory of lesbian identities.

Speer's work considers different historical periods' anxieties and fears about lesbianism when women were alone and together. She hopes that her work will not only illuminate Victorian cultural views about women living together or walking the streets alone, but also shed light on the perspectives of the present, for instance in discourse around politicians or in today's films.

"This award means a lot to me because feminism teaches us that the personal is political," Speer said. "For example, with projects like mine, the academic is also political, and deeply personal. It's a true honor to have my work recognized."

On campus, Speer is dedicated to cultivating inclusivity and equitable practices. She is the program coordinator for the Queer Theory Reading Group, a reading group and events series dedicated to early sexology and feminist texts, and contemporary queer theory. Through it, she facilitates book talks, mini seminars, and conferences.
Graduate Students
English
LGBTQ