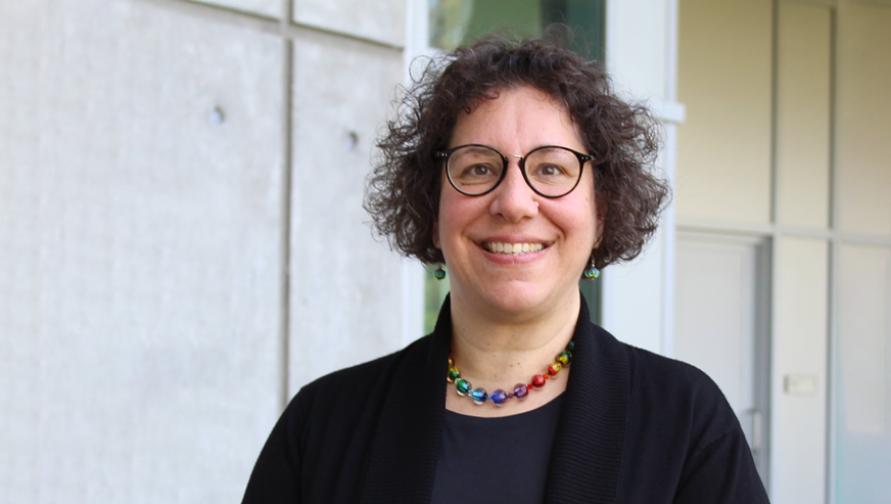 Sharon Block, history professor and interim associate director for UCI's Office of Inclusive Excellence, has been elected a member of the American Antiquarian Society. Founded in 1812, the American Antiquarian Society is a national research library of American history and culture that has been sharing American stories for more than 200 years. The AAS library houses the largest and most accessible collection of literature printed since 1876 in what is now the United States. 
Twice each year, the membership of the AAS considers nominees who have achieved distinction in their fields. The membership roll includes 14 presidents of the United States; among the prizes won by members are more than 75 Pulitzer Prizes, scores of Bancroft Prizes, many Guggenheim fellowships and a few MacArthur Awards. Members hail from across the United States and around the world.
Block was elected in recognition of her groundbreaking scholarship on race and sexuality in early America and leadership in the digital humanities.
"Being elected to membership in the American Antiquarian Society is a particular honor, not just because it recognizes my accomplishments as an American historian, but also because the AAS has been so central to my own research," she says.
Block spent time at the AAS doing research for her first book, Rape and Sexual Power in Early America (University of North Carolina Press, 2006). Much of her scholarship since then has relied on the materials they have digitized and made accessible to scholarly communities worldwide. Her latest book, Colonial Complexions: Race and Bodies in Eighteenth-Century America (University of Pennsylvania Press, 2018), for example, references their extensive 18th-century digitized newspaper collections.
"AAS's Instagram postings of its holdings are a delight, with posts not just for the expected major events (Black History Month, Women's History Month), but with historic artifact posts for offbeat occasions such as #NationalPuzzleDay to #SquirrelAppreciationDay," she adds. "I'm so pleased to be elected to an organization that both enables outstanding scholarship and has a sense of humor."