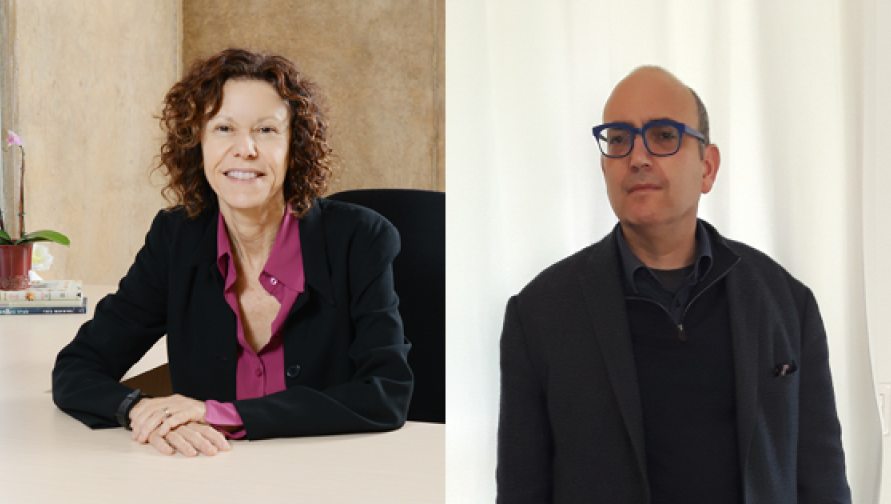 Amy Gerstler is awarded Guggenheim fellowship
Amy Gerstler, professor of English, has been named a 2018 Guggenheim fellow in poetry. The John Simon Guggenheim Memorial Foundation's board of trustees granted 173 of the prestigious awards out of nearly 3,000 applicants. As a Guggenheim fellow, Gerstler will write a hybrid poetry/literature book that explores the idea of the feminine epic. "One of my inspirations is an ancient Greek epic poem, 'Catalogue of Women,' by Hesiod, that exists today only in fragments," she said. "The fragmented voices and histories left in this poem led me to ask, 'What would change or mutate if such a catalogue or index was written and compiled by women, rather than men, of different generations and histories? And what purpose could it serve? What if we females indexed ourselves?'" The book project will include diary entries, letters, medical reports, actual epics, cookbooks, dress codes and more. Gerstler is the author of over a dozen poetry collections and two works of fiction. She won the 1991 National Book Critics Circle Award in poetry for
Bitter Angel
.
Click
here
for external announcement
Edward Dimendberg is awarded both Guggenheim and Getty fellowships
Edward Dimendberg, professor of humanities and European languages & studies, has been named a 2018 Guggenheim fellow in architecture planning and design. The prestigious award is one of 173 granted by the John Simon Guggenheim Memorial Foundation's board of trustees out of nearly 3,000 applications. Dimendberg's scholarly work centers on architecture and urbanism. As a Guggenheim fellow, he will complete his book in residence at the Getty Research Institute, where he also received a fellowship, and in January 2019 will teach a graduate seminar on monumentality, the annual theme of the research institute. Dimendberg's book is not a history of Los Angeles "but a history of the debates about its theoretical possibilities and how architectural and urban theorists approached its potential and promise while reckoning with its imperfections."
Click
here
for external announcement
To read the
Los Angeles Times
' coverage of the Guggenheims, click
here
.
English
European Languages and Studies