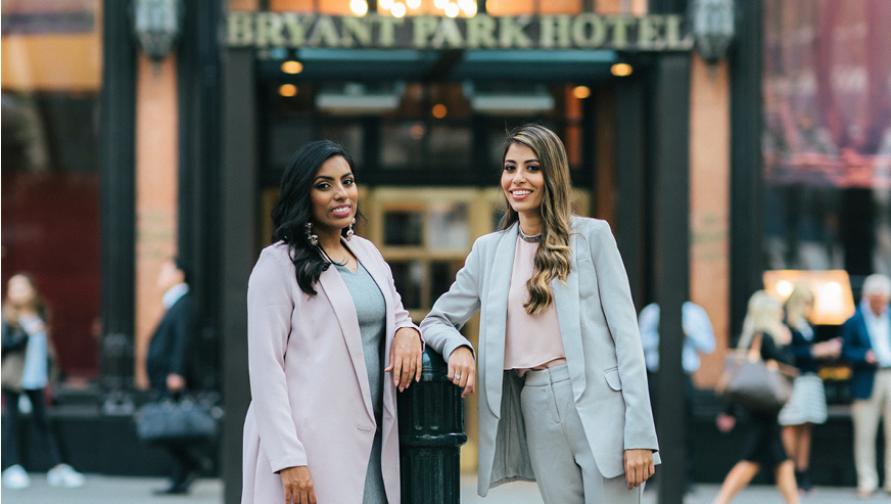 By Valerie Elwell

Growing up in Orange County, Calif. as a first-generation Pakistani-American, Nida Chowdhry '09 didn't always feel accepted or seen. There were few faces like her own on TV or in magazines, and families like hers were absent entirely from these mediums. Now, nearly a decade after graduating from the University of California, Irvine, Chowdhry has forged a space in mainstream media for nuanced and compelling South Asian and Muslim stories.

At UCI, Chowdhry double majored in English and film & media studies and began to find her place and calling.

"Growing up as a brown, Muslim girl, I had a fractured sense of identity and I knew that media had something to do with that. Media has a powerful impact on how we view the world and I wanted to explore that," says Chowdhry. "UCI is where I learned my sense of self, place and history in the world."

She credits this self-awakening to courses she took with professors in the School of Humanities, including Fatimah Tobing Rony, Sohail Daulatza, Rajagopalan Radhakrishnan and Ngugi wa Thiong'o.

"[These professors] were all people of color and they really helped me understand why people experience the world in different ways and how I can use media to shed light on the stories and the humanity of people that are just not being shown in the media," she says.

While a student, Chowdhry participated in off-campus internships and collaborations with fellow students where she honed her production and leadership skills. She interned at BBC and was later hired as a production assistant for "Dancing with the Stars." Pairing her real-world experience with her drive to tell the stories that weren't being told, Chowdhry began to envision what life after graduation could look like.

"I had a vision that I was sitting at the head of a writer's room and we could make whatever we wanted. No one could tell us, 'You have too many female leads. Or, your people of color characters are too complex for a mainstream audience. Or no, we just don't like it.'"

In 2016, Chowdhry turned that vision into a reality. With friend Yumna Khan, she cofounded Stranger Magic, a production company aimed at bringing a more diverse range of stories—and storytellers—to the table.

"We realized that no one is going to make the shows we want to see, so we're choosing to make them ourselves," Chowdhry says. Chowdhry and Khan's first show, "Unfair & Ugly" is a dramedy about a South-Asian-American family trying to keep it together. Set in Orange County, it delves into complex issues like the stigma of mental illness in Desi communities, interracial relationships, anti-Black racism, and the evolution of first generation 20-somethings straddling the line between two different cultures.

The crowd-funded six-episode series is currently available on YouTube and has garnered over 300,000 views. Chowdhry and Khan hope to license it to a platform like Amazon or Hulu.

"We really just want to keep creating shows that bring people different perspectives and for us, it's about making something to help people feel less alone and is enriching for them," she says.

Stranger Magic's second show, "#TodayIMet", launched last month on YouTube. It's an intimate conversation series that goes beyond small talk. As host, Chowdhry speaks to people from her everyday life to find out what makes them who they are. Her first guest is Linda Frost, a 75-year-old improv comedian.

"I don't think people realize what kind of gems that they have standing next to them in the checkout line. We usually have our heads down and we get so wrapped up in our lives. It's so nice to see that there are people right next to us, that get us, and they have something to say that can help us with our day, with our lives."

There will be five episodes this year with more slated for 2019.

Chowdhry's advice to current UCI students? "Learn as much as you can and drive yourself forward. I believe that we all have a contribution to make and life is about us discovering what that contribution is."

Photo:   Yumna Khan (left) Nida Chowdhry (right). Credit: Ali Reza Malik.
Alumni
English
Film and Media Studies