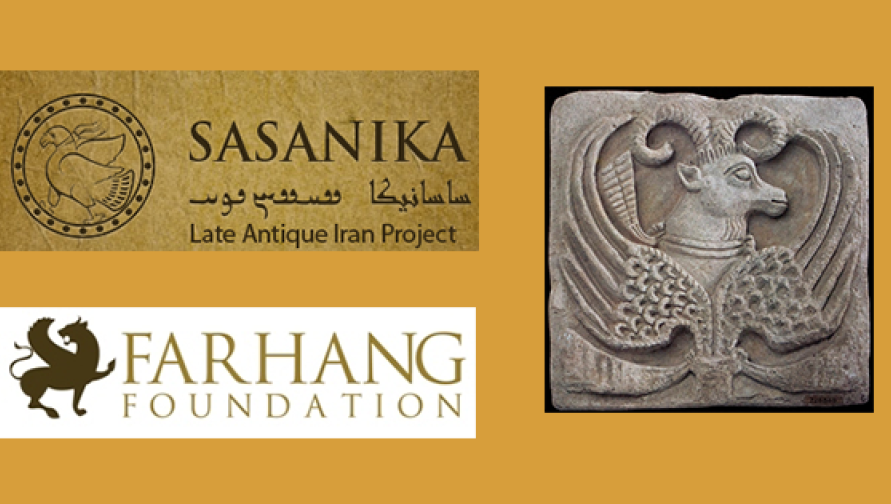 Farhang Foundation, a non-religious, non-political and not-for-profit foundation established in 2008 to celebrate and promote Iranian art and culture, has generously pledged to support UC Irvine's
Sasanika: Late Antique Iran Project
with a yearly, recurring gift.
Administered by the UCI Dr. Samuel M. Jordan Center for Persian Studies and Culture and housed within the School of Humanities, the Sasanika project is dedicated to promoting research and study on the history of the Sasanian dynasty. Emanating from southern Iran's Persis region in the third century AD, the Sasanian domain eventually encompassed not only modern day Iran and Iraq, but also the greater part of Central Asia and the Near East, including at times the regions corresponding to present-day Israel, Turkey, and Egypt.
"Ancient Iran is a field that is little studied. I am happy that the Farhang Foundation can help in the serious study and understanding of this important period in Iran and world history," said Ali Razi, chairman of Farhang Foundation.
Daryaee established the Sasanika project in 2004 while he was vice-chair and associate professor of history at California State University, Fullerton. He brought the project to UC Irvine when he joined as faculty in 2007. 
"We are grateful to the Farhang Foundation for their support of Sasanika. At a time when there is little support for the study of ancient Iran, it is great to know that the foundation is supporting serious research into the past," said Touraj Daryaee, Maseeh Chair in Persian Studies and Culture and director of the Dr. Samuel M. Jordan Center for Persian Studies and Culture.
The Sasanika website maintains archaeological reports and timelines, recorded lectures from experts in ancient Iran, and features the latest information related to Sasanian studies across the globe.
"Farhang Foundation has been a staunch and continuous supporter of the Sasanika Project. Farhang's generosity provides us with some of the financial resources required to produce high-quality articles and conduct valuable research in our field," said Dr. Haleh Emrani, project director. "This is the only research project in the world that concentrates on Sasanian world."
To learn more about the Sasanika Project, please visit:
www.sasanika.org
To provide support and enhance Sasanian studies, please contact Nicole Balsamo, senior director of development, at nbalsamo@uci.edu or 949-824-2923.
Samuel Jordan Center for Persian Studies
Persian Studies