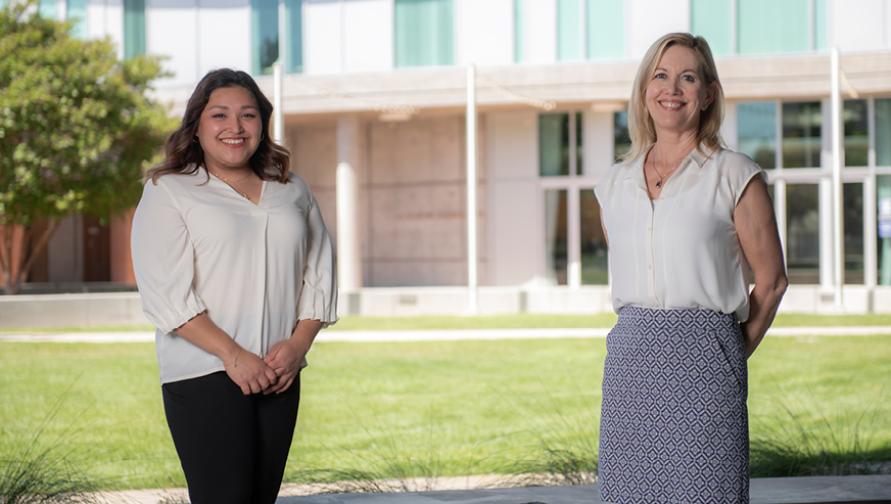 By Megan Cole

Language learning takes time and effort, with hundreds of hours of study to achieve basic fluency and thousands for higher levels of mastery. However, a new University of California, Irvine course series is premised on the idea that for Spanish speakers hoping to use their linguistic skills as a foundation for another Romance language, that time could be slashed dramatically, down to a matter of months.

UCI's accelerated language courses for Spanish speakers are designed to teach a related language — either French or Italian — to students with native or second-language fluency in Spanish. Modeled on a program pioneered at California State University, Long Beach in 2010, UCI's Accelerated French and Italian for Spanish Speakers courses are currently the only such courses in the UC system. They were launched with support from UCI's Division of Undergraduate Education.

"It is creative approaches to education like this program that we are very excited to see at UCI and support," says Michael Dennin, dean of UCI's Division of Undergraduate Education and vice provost of teaching and learning.

Leading these accelerated language courses are Maryse Mijalski, a French lecturer who directs the French for Spanish Speakers track, and Emily Cota, an Italian lecturer who directs the Italian for Spanish Speakers track. In large part, the courses were engineered as a response to UCI's growing Hispanic/Latinx demographic, they say. As of 2020, one-quarter of UCI's total population identified as Hispanic, along with one-third of the School of Humanities' undergraduate population. After noticing that many Hispanic/Latinx students enrolling in her French classes already spoke Spanish, Mijalski says she realized that their existing linguistic skills could be better leveraged through a course built uniquely for them.

"When UCI became a Hispanic-Serving Institution in 2017, it made complete sense to tailor a French program where students could not only use what they already knew as a bridge to learn French, but also as a way to value their culture and language," Mijalski says. "Instead of teaching French as a monolithic, monolingual course," she explains, the accelerated track helps "value and encourage the cultural and linguistic diversity of students." 

The French track first debuted in winter 2020, and 76 students have since enrolled. The Italian track launched last quarter with 22 students. Normally, UCI language courses are taught over a three-quarter sequence, but the accelerated tracks require only two quarters of instruction. In the French track, Mijalski uses the same textbook and syllabus as the non-accelerated courses, but has revised many materials to highlight comparative links between Spanish and French. In the Italian track, Cota uses a book called, Juntos: Italian for Speakers of English and Spanish, Third Edition (Hackett Publishing Company, 2020). The book was written by California State University, Long Beach professors who specialize in the benefits of intercomprehension in language courses and designed the book specifically for Spanish-Italian accelerated courses. Students in both accelerated tracks are also introduced to more complex short readings — including news articles, poems and passages from novels — than their regular-track counterparts, allowing them to fast-track their language acquisition.

John H. Smith, chair of UCI's Department of European Languages and Studies, appreciates that the French and Italian for Spanish Speakers courses provide already-multilingual students an opportunity not only to rapidly acquire another language, but also to "reflect on what it means to learn and master a language" in general.

"[For Spanish-speaking students], taking another language in college, especially a Romance language related to yet different from Spanish, allows them to look anew at their own linguistic background," Smith says. "It is not only relatively easy for them to pick up a new Romance language that will give them access to a new culture, literature, tradition and job market, but it gives them insights into how their own language functions. My principle of education is: Only by engaging with something other or foreign can one have a new perspective on oneself."

Mijalski agrees, noting that her students have not only appreciated the similar grammar and syntax of French and Spanish, but also the cultural similarities between Francophone and Spanish-speaking countries. An unexpected bonus of the accelerated French courses, she says, is that many students have noticed their Spanish grammar and vocabulary improving and have developed a greater appreciation for their Spanish language and culture along with their newfound appreciation of French.

Cota also lists the desire for fresh cultural perspectives among her students' core motivations. She says the COVID-19 pandemic has catalyzed a new yearning for languages and cultures within many of her students, who originally sought to learn Italian out of pandemic-induced boredom, but soon found that the language made a much deeper impression.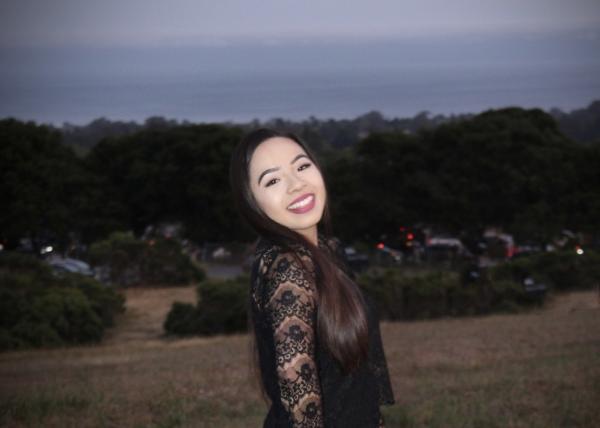 Once fifth-year political science major Briana Martin took Cota's Italian for Spanish Speakers course last quarter, for instance, her post-graduation plans changed completely. After commencement this June, Martin now intends to pursue an M.A. in Italian or translation studies and may even relocate to Italy.

"[My Spanish knowledge] has been advantageous in navigating my way through the beginning steps of Italian," Martin says, noting that the presence of fellow Spanish speakers in class, plus the "unique class structure and textbook," has brought her a step closer to mastering the language and reaching her goals. 

"I'm sure countless Americans dream of visiting Italy, and since I can remember, I have been one of them," says Martin. "Today, I dream of truly immersing myself in the culture, and learning the language is the first step for me. I am so glad that I went out on a limb and decided to enroll in this class."

Many of Martin's classmates express similar desires to travel to Italy and experience the culture firsthand once the pandemic subsides. Some are even working together to establish a new student organization, Club Italia, to continue practicing Italian beyond the classroom — a sure sign, says Cota, that the program's early success will endure.

"[We have] seen how beneficial it has been to have a community of Spanish speakers, most of them being Latinx first- and second-generation students, have an opportunity to use their bilingual skills to learn another Romance language," Cota says. "It is important to show students that multilingualism can begin with their existing language skills and lead to more language opportunities."

In our increasingly interconnected world, maximizing those language opportunities, Smith adds, is more important now than ever.

"We live in a global world, and yet the pathway to really thrive in this world has not been emphasized enough to our students. That pathway is to learn about other cultures, and the best way to do that is to learn other languages," says Smith. "Many of our students already speak another language besides English — in fact, English may be their second language. But new languages open up new worlds." The more, the better.

Students interested in enrolling in either French or Italian for Spanish Speakers, should visit the UCI Department of European Languages and Studies website.

Photos: In the first photo, Emily Cota stands on the left and Maryse Mijalski on the right, credit - Steve Zylius; second photo is of Briana Martin, credit - Briana Martin
French
Italian
Language Study
Spanish