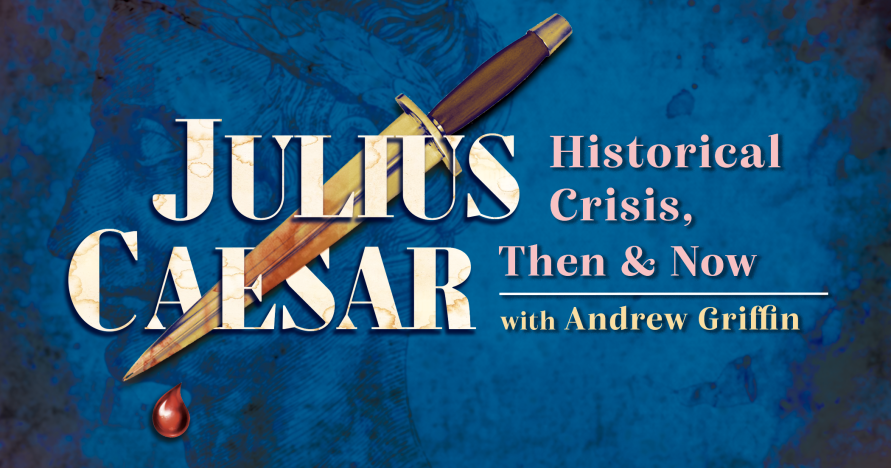 Please join us for this lecture and conversation about Julius Caesar with Andrew Griffin, Associate Professor of English at UC, Santa Barbara. He will talk about Julius Caesar and historical crisis, then and now.
Andrew Griffin is the author of Untimely Deaths in Renaissance Drama (2019, University of Toronto Press, and he's published articles on Shakespeare, John Stow, Ben Jonson, Thomas Heywood, Lording Barry, the Queen's Men, and others.
Get your theater tickets here!