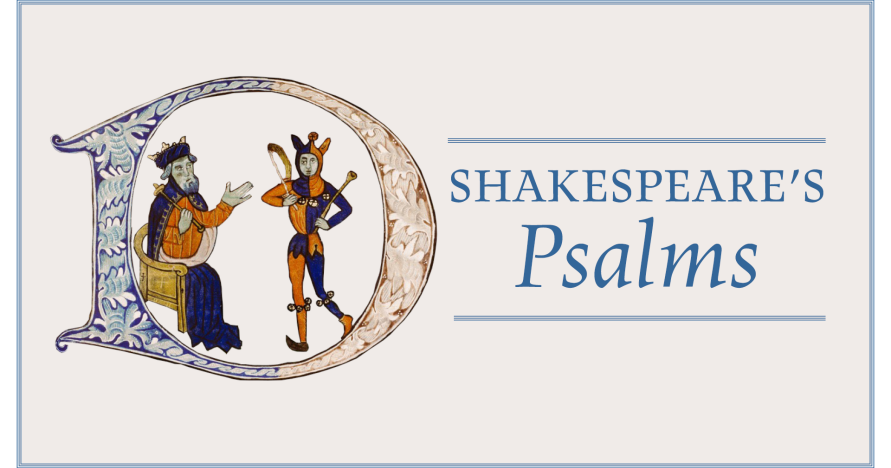 This series, co-hosted by Julia Lupton (UCI) and Sean Keilen (UCSC) explores the role of the Book of Psalms in Shakespeare's poetic imagery, psychological insights, and contributions to wisdom. The series consists of seven Wednesday meetings, 12:00-1:15pm PST, and is free and open to all.
Professor Keilen, co-host of this series, will discuss a few of Shakespeare's sonnets in light of Reformation assumptions about the Book of Psalms as a work of meditation and instruction. Do Shakespeare's sonnets also have a teaching, in the sense of a vision of what it means to be mortal and live well? 
Sean Keilen teaches Shakespeare's works at UC Santa Cruz, where he is Professor of Literature, Director of Shakespeare Workshop, and a former Provost of Porter College (2013-20). His research has been supported by the Guggenheim Foundation, the National Humanities Center, the Folger Shakespeare Library, and the Huntington Library and resulted in published essays about Shakespeare, Jonson, Milton, early Renaissance drama, Ovid, the idea of the classic, friendship, and classroom pedagogy, along with a book: Vulgar Eloquence: On the Renaissance Invention of English Literature with Yale in 2006. Professor Keilen's other books include a number of edited collections: Shakespeare: The Critical Complex (Garland 1999), with Stephen Orgel; The Forms of Renaissance Thought: New Essays in Literature and Culture (Palgrave 2009), with Leonard Barkan and Bradin Cormack; and The Routledge Research Companion to Shakespeare and Classical Literature (Routledge 2017), with Nick Moschovakis. A new book is nearing completion, with the working title "Shakespeare's Scholars: Three Lessons for the Humanities." Since 2013, Professor Keilen has worked closely with Santa Cruz Shakespeare, a professional theater company in Northern California, on a range of programs that make Shakespeare's works and humanistic inquiry available to a diverse public.