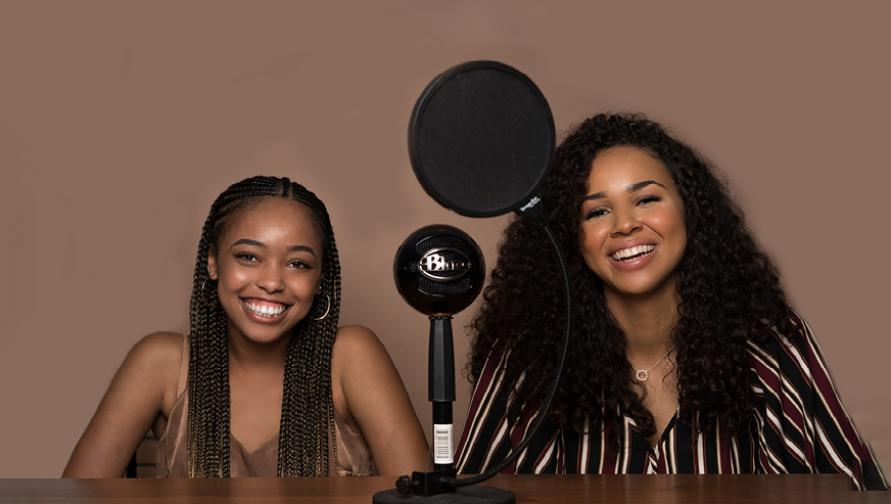 "The Welcome Table with Sydney and Tatum," a video interview series hosted by literary journalism majors Sydney Charles and Tatum Larsen, won a Council for Advancement and Support of Education (CASE) District VII gold award in the Communications Pivot category. The category recognizes initiatives that responded especially effectively and creatively to the events of 2020—in the case of "The Welcome Table," the deep relationship between the COVID-19 situation and issues of inequality and racial justice.
"UC Irvine provides a platform for two talented student storytellers to engage on timely topics of great interest to the community, and with broad reach," the judges wrote. "A deeply thoughtful and compelling project that other colleges and universities can look to in order to amplify the voices of underrepresented students, alumni, faculty and staff. Inspiring!"
"The Welcome Table with Sydney and Tatum" spotlights UCI's Black faculty, staff, students and alumni. The
series launched in the School of Humanities last year
, but has now broadened in scope as a campus-wide project, centrally funded by UCI's Office of Inclusive Excellence. 
Learn more about Charles and Larsen
here
and stream the series
here
.
Photo: Karra Ideozu