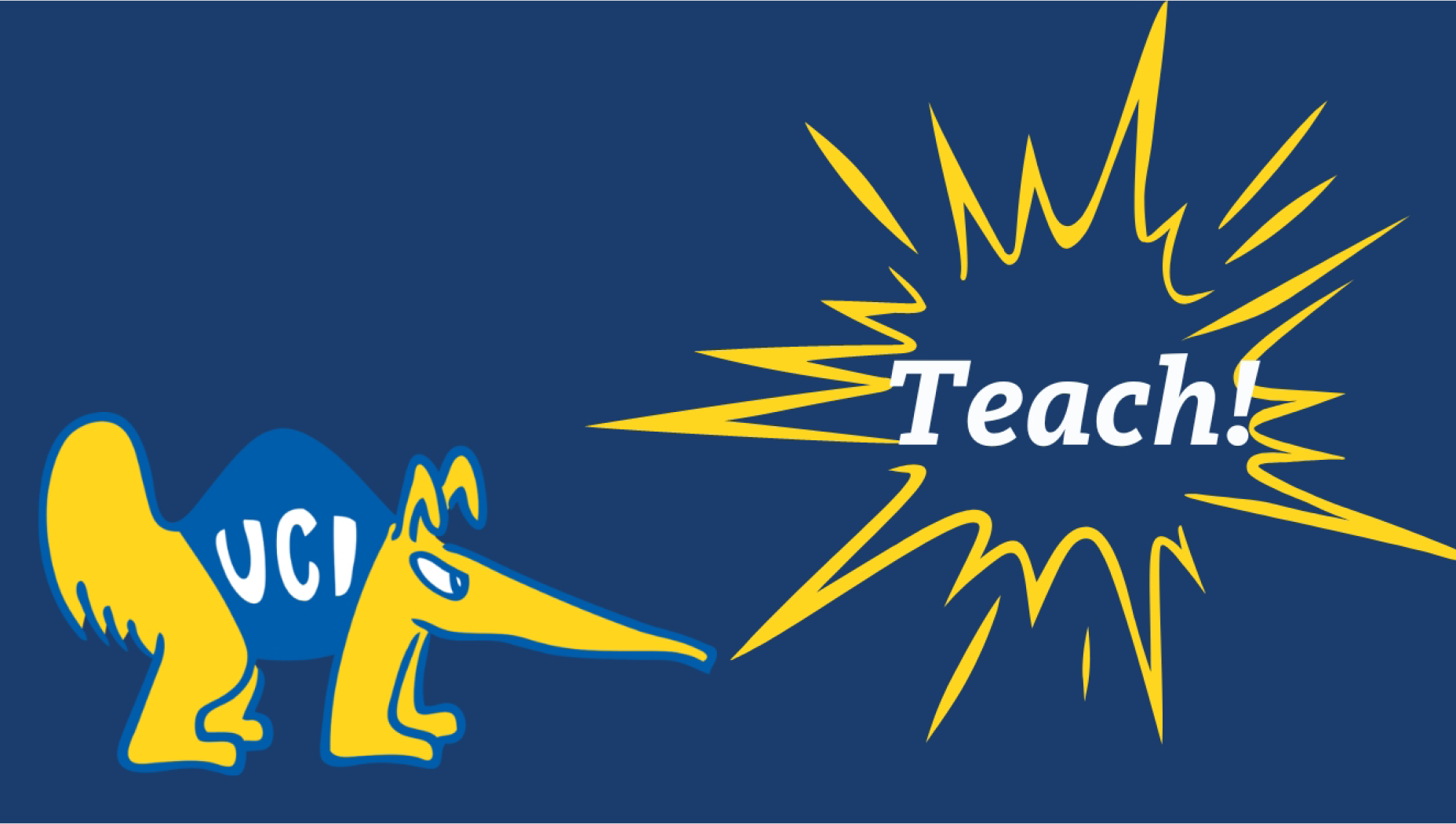 By Nikki Babri
The future is looking bright in the classrooms of six scholars from the UCI School of Humanities who have been awarded Teaching Excellence Awards. Nominated by faculty and students, they are recognized for their outstanding commitment to students and pedagogical innovations in teaching. 
Senate Faculty Teaching Excellence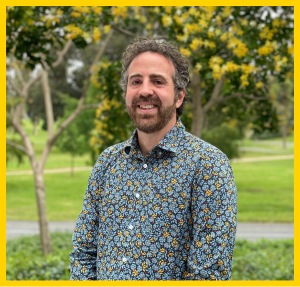 Jon Pitt, assistant professor of East Asian studies, won the Senate Faculty Teaching Excellence Award. Considering his teaching philosophy, Pitt remembers the advice someone in his Ph.D. department gave him: "Focus on your research and finishing your book. Always make teaching your second priority." This never sat well with Pitt, even as a student. 
"I already knew from experience that teaching energizes my research and writing," Pitt shares. "Teaching has always inspired my research, and vice versa. I feel that receiving the Teaching Award is recognition that this approach works, and that there is something real to be gained from seeing our students as collaborators. I am not someone who believes that a clear hierarchy needs to exist in education."
Nominators praised Pitt's multimodal and interdisciplinary approach to his pedagogy. Pitt, who has designed nine new courses for the Department of East Asian Studies, uses his classes to introduce students to modern Japan from historically untraditional frameworks. As a first-gen faculty member, it is important to him to use unconventional assignments to accommodate different learning styles, student capabilities and educational backgrounds. 
"I want students to see themselves as part of a larger academic community," he says. "I want them to know they belong at conferences, screenings, lectures and similar events across campus."
Pedagogical Innovation and Development
Amalia Herrmann and Tamara Beauchamp won the Pedagogical Innovation and Development Award in recognition of their pedagogical contributions to the classroom. 
As a continuing lecturer and academic coordinator for digital pedagogy, Amalia Herrmann has dedicated herself to supporting the educational needs of first-year students through Humanities Core. This collaboratively-taught program aims to introduce first-year undergraduate students to the critical methods of the Humanities and provide academic skills that will set them up for success as they continue their studies at UCI.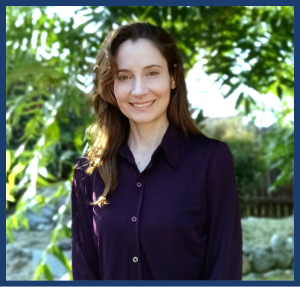 "I contribute to the Humanities Core teamwork that is motivated by a pedagogy of care. We strive to discover what our current students need and cultivate in-person as well as digital learning environments to help students reach the learning goals we have defined," says Herrmann. 
Nominees highlighted her commitment to equipping students with digital tools to create engaging, multimodal web content and giving them the skills they need to communicate effectively in the future. Herrmann's focus is always on the student, whether through direct mentorship, her ongoing research of digital pedagogy advancements or her dedication to teaching with open-access resources that will serve students for years to come.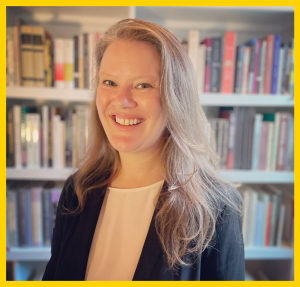 Tamara Beauchamp joins Herrmann from Humanities Core as the program's writing director and academic coordinator. Beauchamp has extensive experience in instruction, developing curriculum and facilitating faculty and student development. She remains steadfast in her belief that students learn best through active engagement and works to encourage creativity alongside criticality. 
​​"I try to build activities in which my students take agency in their own learning and understand humanistic analysis not as a series of facts to be memorized and summarily forgotten, but rather as a way of interpreting the world and tackling problems," Beauchamp says. 
Nominators lauded Beauchamp's inclusive and student-centered pedagogy that reflects her commitment to supporting first-generation, underrepresented and international students. Her curriculum intentionally offers ways for students to draw connections between their readings and their own lived experiences. 
Unit 18 Faculty Teaching Excellence
Patricia Pierson and Fabrizio Di Maio received the Unit 18 Faculty Teaching Excellence Award for positively impacting students through an inclusive learning environment.
As associate director of literary journalism, Patricia Pierson balances teaching with imaginative ideas to offer students enriching learning opportunities inside and outside of the classroom. The UCI Center for Storytelling was the brainchild of Pierson, who aimed to develop a space for students to understand the intersection of storytelling and what it means to be human.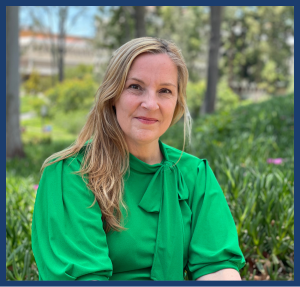 Her nominators praised her unwavering drive to improve her students' learning experiences. This passion is felt by students, who remarked that one of Pierson's biggest strengths is her enthusiasm for the course material and for supporting students – an enthusiasm evident even in a virtual setting.
To Pierson, the key to engaging students following the return to in-person teaching is by translating what they do in the classroom into their larger learning and professional goals. "I think a lot now about relevance, and finding ways to show students that research, writing and communication are not only rewarding intellectually but are also valuable skills to have in life," says Pierson. "I ask every student to find ways to use what we study in class to move toward a personal goal of some kind, so the work in the class can have a personal impact on them as individuals."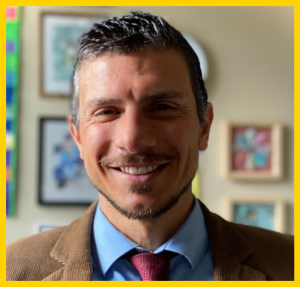 Fabrizio Di Maio, a lecturer in European languages and studies, places students at the center of everything he does. His nominators praised his creativity and willingness to try new ideas, like developing hybrid and fully online Italian language courses for busy students. Ultimately, Di Maio's goal is to build a thriving Italian learners' community from all classroom modalities. "I wanted to transform the Italian language program into something innovative, new and more inclusive," says Di Maio. "I always try to focus on students, their well-being, issues and concerns. I adapt my strategies to them, in planning the syllabus and creating the assignments."
Part of Di Maio's teaching method is to "think like a student." He pays attention to what interests his students, whether that is introducing educational games in the classroom or curating extracurricular learning opportunities like Italian karaoke nights and scavenger hunts with Club Italia. 
SOH Mentoring Excellence
Associate Professor of English Oren Izenberg received the Mentoring Excellence Award for his steadfast mentorship of English masters and Ph.D. students.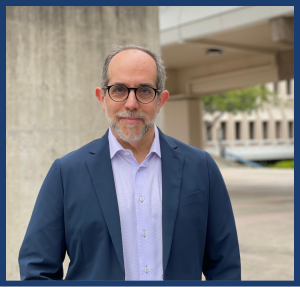 Izenberg takes a whole-person and integrated approach to his pedagogy. Because many of the students he serves are non-traditional, including older and marginalized students, he adjusts his approach to meet their individual needs and goals.   
"For me, teaching involves going beyond myself and what I think; sometimes it involves going outside what I know or what matters most to me," Izenberg shares. "My guiding principle is always that the student is on to something – whether they believe it or not – and that together we can figure out what that something is and why it matters."
One of the stand out aspects of Izenberg's mentorship is his genuine care for students. From providing challenging and constructive feedback to supporting mental health challenges, students report feeling supported by him and grateful for the literary community he has built. 
Congratulations to these excellent teachers. The School of Humanities thanks you for all you do for our students.
East Asian Studies
English
European Languages and Studies
Humanities Core
Italian
Literary Journalism