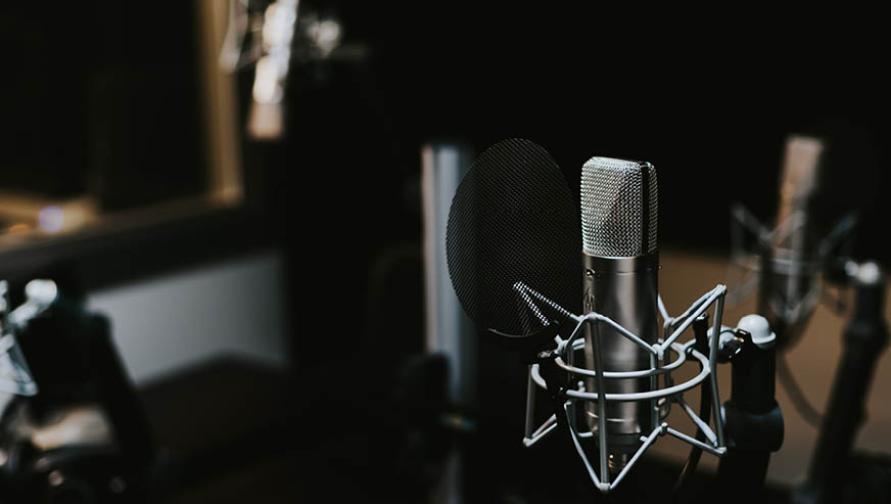 By Audrey Fong

With COVID-19 dominating the headlines and keeping many of us quarantined at home, it can be difficult to fight the feeling of oncoming cabin fever. To keep our minds sharp and spirits up, I've compiled a list of podcasts created by UCI School of Humanities faculty, students and alumni. From historical perspectives on reality TV to interviews with Muslim movers and shakers, there's a podcast for everyone. 
In 2019, just four years after she graduated from UCI as a philosophy major, Ad Week named Misha Euceph "Producer of the Year." In 2017, she launched "Beginner," an independent podcast centered on her experiences as a Pakistani-American woman learning to do things many Americans learned in childhood — like swimming and riding a bike. Then, in 2019, she launched "Tell Them, I Am," a podcast series on KPCC where she interviewed Muslim movers and shakers — from "Queer Eye's" Tan France to actor Ramy Youssef — about pivotal moments in their lives. The Los Angeles Times called the show "quietly revolutionary"; the New York Times called it "hypnotic listening"; and TIME, The Atlantic, Esquire, Cosmopolitan, Huffington Post and the NYT Podcast Club named it one of their best podcasts of 2019.

Follow Misha Euceph on Twitter here.
Alumni Elaine Dolalas (B.A.s Asian American studies and film & media studies '03) and Michael Nailat (B.As. Asian American studies and social sciences '03) make up half of the hosts of "This Filipino American Life." Exploring the nuanced experiences of Filipinos in the U.S., the hosts have been interviewed by publications like Vogue and the Los Angeles Times on issues pertaining to the Filipino American community. Recently, the podcast tackled social distancing — a topic all of us are all too familiar with right now.

Follow "This Filipino American Life" on Twitter here.
In this podcast, alumnus Hai Truong (B.A. English '11) interviews a range of professionals, from doctors to social media managers and artists, about their career trajectories. Additionally, Truong shares personal anecdotes about his business adventures and career, painting a realistic depiction of what life looks like post-college.

Follow Hai Truong on Twitter here.
Covering a multitude of historical topics from ancient Rome to religious history, "Head on History" is a fascinating and educational podcast by alumnus Ali A. Olomi (M.A. history '14, Ph.D. history '19). Olomi, now an assistant professor of history at Penn State Abington, specializes in Middle Eastern and early Islamic history, which you'll find several podcasts focused on.

Follow Ali A. Olomi on Twitter here.
Predictive policing technology, the philosophy of war and religious controversies — these are nuanced and often mystifying topics. But "Hi-Phi Nation," an award-winning SLATE podcast created by alumnus Barry Lam (B.A.s English and philosophy '01), turns complex ideas into engaging stories and anecdotes. Lam, an associate professor of philosophy at Vassar College, has received funding for the podcast from several organizations, including the Whiting Foundation, National Endowment for the Humanities, the Frances Fergusson Technology Fund and more. Earning acclaim from The Guardian, Huffington Post and Indiewire, "Hi-Phi Nation" is the first philosophy show to be picked up by a major podcast network.

Follow Barry Lam on Twitter here.

Read our story on the podcast here.
Those who watch "The Real Housewives" franchises and other reality TV shows might be quick to discount them as "guilty pleasures." But what if among the trademark in-fighting, galas and day-drinking, the "Real Housewives" offered something educational? Three UCI historians believe there is educational merit to be found in the franchises — so much so that they've dedicated a podcast to it. History Ph.D. candidates Kacey Calahane and Max Speare along with Associate Professor of History and African American Studies Jessica Millward launched "Historians on Housewives," a podcast where they and their invited guests discuss and debate the historical contexts and meanings to be found on Bravo reality television shows.

Follow Historians on Housewives on Twitter here.

Read our story on the podcast here.
Sure, there's no better time than the present to chill with endless shows on Netflix, but why not add some classic literature into the equation? A three-part podcast series by Ph.D. candidate in philosophy Darby Vickers and MFA candidate in directing Sara Rodriguez, "Odyssey and Chill" takes listeners through the plot of Homer's epic poems while engaging with classicists who've made their life's work around it. 

Follow Darby Vickers on Twitter here.
Want political talk that's lively and accessible? Jon Wiener, professor emeritus of history, is the host and producer of two podcasts that provide just that: The Nation's "Start Making Sense" and "Trump Watch." An expert on recent American history, Wiener is the author of How We Forgot the Cold War: A Historical Journey across America and Gimme Some Truth: The John Lennon FBI Files. His work has appeared in the New York Times Magazine, the New Republic, and the Los Angeles Times.

Follow Jon Wiener on Twitter here.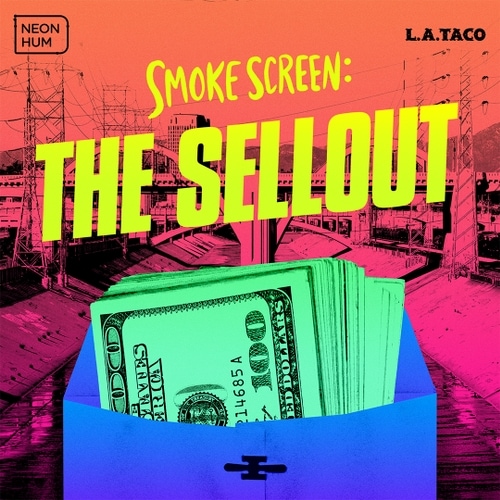 "Smoke Screen" is an investigative documentary series on people with complex motives and morals. Season three of "Smoke Screen" is a collaboration with grassroots media organization L.A. TACO. In this nine-part investigative series, journalist and host Mariah Castañeda (B.A. literary journalism 2017) reports on former L.A. City Councilman Jose Huizar, who was accused of taking bribes from luxury developers as his constituents were displaced from their homes.
Follow Mariah Castañeda on Twitter here.

Did we miss you? If you are affiliated with the UCI School of Humanities and have a podcast that was not included in this list, let us know by emailing humanities@uci.edu.
Alumni
Asian American Studies
English
Film and Media Studies
History
Philosophy