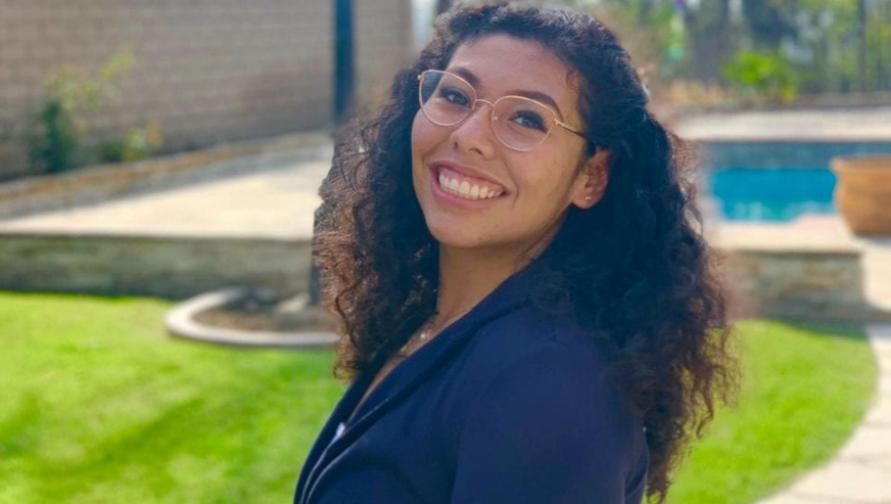 Audrey Garcia, who earned B.A.s in comparative literature and philosophy from UCI in 2021, has been awarded a Fulbright Fellowship to Belgium for 2022-23. The Fulbright U.S. Student Program provides funding for American citizens to conduct research or teach English abroad. Garcia will work with faculty at her host university, Ghent University, as well as with faculty at l'Universite Libre de Bruxelles.
Garcia's project is entitled, "A Critical Exploration of Political and Ideological Reflection in Belgian Comics." Her research aims to analyze and understand national identity in Belgian comics, a topic she became interested in while an undergraduate. While a UCI student engaged in this work, she authored research papers for UCI's Undergraduate Research Office, had her essay "Captain America: Disassembling Traditional Narratives" published in the Johns Hopkins' Macksey Journal and received the UCI's Chancellor's Award for Excellence in Undergraduate Research.
Garcia has also volunteered extensively in her local school districts, interned for UCI's Global Connect and was a learning assistant for UCI's French Department. Alongside her scholarship is a history of service, a trend she hopes to continue in Belgium.
"In 2017, I visited Belgium for two days on a school-sponsored trip, and I am looking forward to spending more time immersing myself in the city of Brussels by volunteering through the program Serve the City Brussels," she says.
After her fellowship, Garcia intends to continue her studies in an English doctoral program and conduct her research in literature, visual studies and cultural studies. She aims to become a professor of literature and teach classes focused on the interconnectivity of pop-culture imagery and ideas of nation and identity.
Comparative Literature
Philosophy