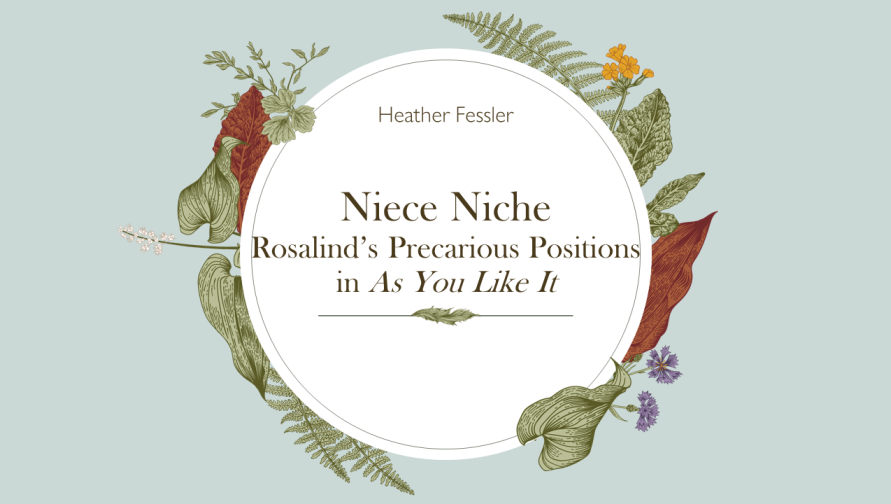 This winter, twelve students in UCI's English MA program studied Shakespeare with Professor Julia Lupton. On the last day of class, students shared 3-5 minute videos about their research paper. The video assignment encouraged creativity and encouraged everyone to learn from each other. Here are a few highlights:
Heather Fessler, a grant writer for UCI, chose to explore Rosalind's precarious position in As You Like It by analyzing her role as a guest, niece, and cousin in Duke Frederick's hostile house.
Christy Mecxin '20, who also coaches UCI's Cheer Squad, is using her knowledge of dance to analyze the balletic structure of Romeo and Juliet. 
Levi Rivera turned to paintings and photographs to demonstrate the use of framing in Virgil's Eclogues and Shakespeare's As You Like It.
Gwen Gaylord argued that the deaths of the star-crossed lovers in Romeo and Juliet yield a more egalitarian Verona. 
By encouraging students to break away from the familiar and plunge into the text, Professor Lupton teaches students how literary studies work. "For better or for worse that's what literary criticism is -- close-reading on steroids," she explained. "The more you narrow in, the more likely you are to surprise your reader."
--Aisling Alvarez, communications intern
New Swan Shakespeare Center