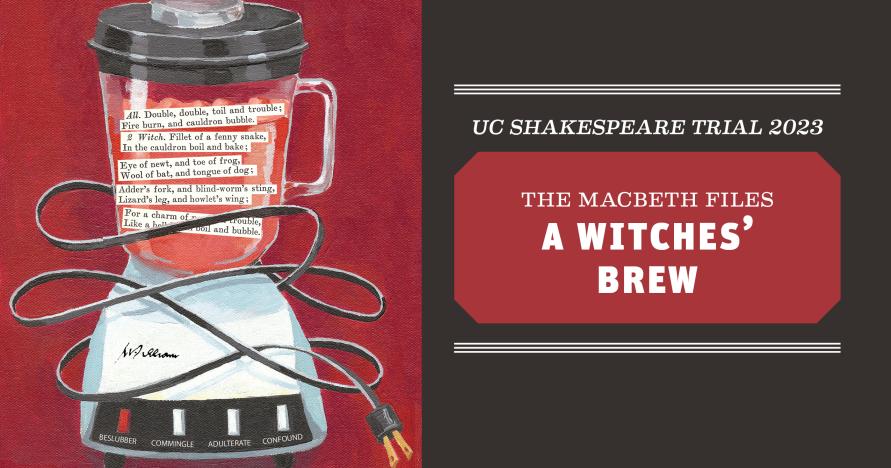 Information about ticketing and live-streaming
Your favorite lawyers, Erwin Chemerinsky, UCI Law's founding dean, and Bernadette Meyler, UCI PhD '06 and Associate Dean and Professor of Law at Stanford, are back for another exciting Shakespeare Trial!
Macbeth, a Scottish general, meets three Weird Sisters on the heath after defending the king against an insurrection, where he receives strange tidings about his future. He later returns to them for guidance and advice. The Sisters' use of body parts in their ritual activities has subjected them to criminal prosecution but also opens up intriguing lines of defense focusing on religious freedom. You are the jury at this interactive trial, where two lawyers argue the case for and against the Weird Sisters and New Swan actors will perform scenes from the Scottish play, and you determine the verdict!
The Legal Team
Erwin Chemerinsky, Dean, Berkeley Law
Bernadette Meyler '06, Professor and Associate Dean, Stanford Law
Honorable Judge Andrew Guilford, Ret., UCI Law
The Cast
Evan Lugo (Macbeth) and Hope Andrejack, Megan Evans, and Abel Garcia (Witches)
The Producers
Alex Shapiro, Berkeley Law; Eli Simon, UCI Drama; Julia Lupton, UCI English
Freight and Salvage Theatre, Berkeley CA, and streaming