The Arabic Language and Culture Club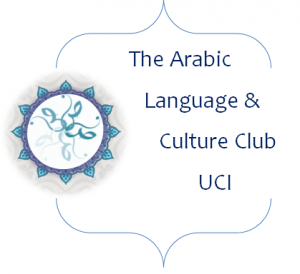 The Arabic Language and Culture Club (ALCC) at UCI aims to promote awareness and understanding of the Arabic language and Arab culture through educational and language-based activities and events. The ALCC also hopes to provide its members with a background in Arabic with opportunities to use and improve their Arabic language skills.
You do NOT need to know Arabic or be of Arab descent to join the club. You just need to have an interest in the language and/or culture and bring a good attitude to the meetings!
Meetings on Wednesdays at 6pm in Social Science Lab (SSL) 129.
Contact us:
arabicatuci@gmail.com
facebook.com/arabicatuci