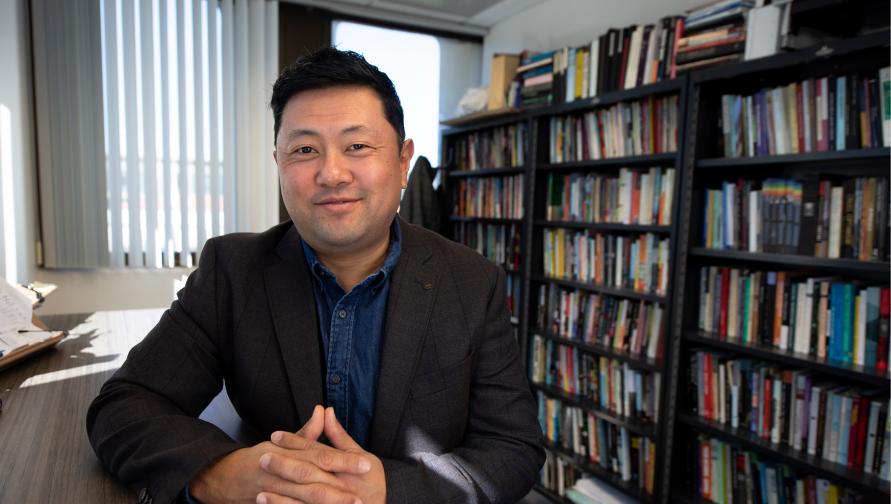 UCI's Center for Critical Korean Studies was awarded a Foreign Language and Area Studies grant from the U.S. Department of Education. FLAS fellowships provide funding to higher education institutions to assist meritorious undergraduate and graduate students undergoing training in modern foreign languages or international studies.
FLAS grants are distributed across a four-year project period (a total of $144k is allocated per  year for four years). The grant will support multiple scholarships for both undergraduate and graduate students, which include funding for tuition, fees and stipends. These scholarships will be vetted through a competitive application process.
"This is a major award that will support students in Korean Studies at both the graduate and undergraduate levels," said Joseph Jeon, director of the CCKS and professor in the Department of English. "CCKS is delighted and honored to be chosen, and we anticipate with excitement the dramatic impact the grant will have on our programs."
Since its inception, UCI's Center for Critical Korean Studies has hosted innovative events spanning history, literature and pop culture and supported cross-school and interdisciplinary scholarship. In 2019, its Korean Hip-Hop and New Explorations of Afro-Asian Identity Conference and Afro-Korean Hip-Hop Festival drew hundreds of attendees and earned coverage in the Los Angeles Times. In 2021, the unit produced "The Rise of K-Culture," a webinar series showcasing some of the most prominent figures in Korean cinema, television and pop. The center is currently planning an international conference on contemporary Korean women's literature and film.
Center for Critical Korean Studies
Korean Studies