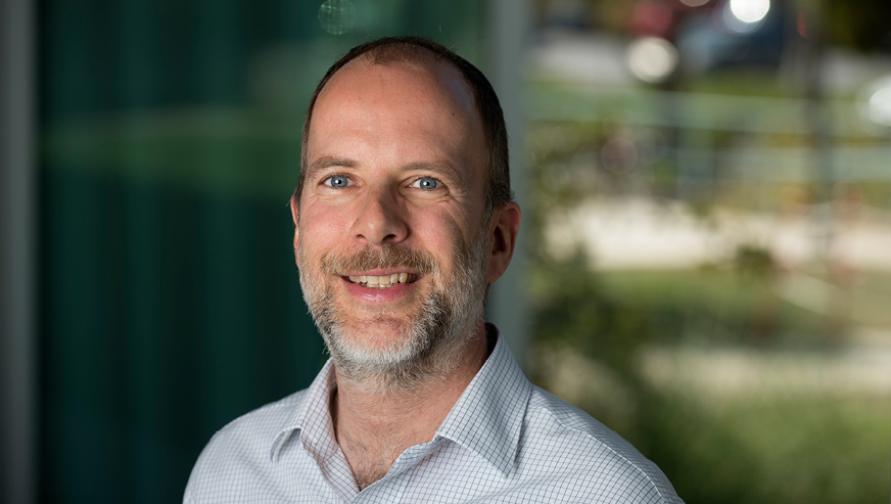 By Lilibeth Garcia
Before the Rothschilds, Andrew Carnegie, Warren Buffet and Bill Gates, there was Baron Maurice de Hirsch.
As the most prominent Jewish philanthropist of the 19th century, Hirsch left a profound mark on modern history, yet his legacy has remained largely in the archives. A new book by Matthias B. Lehmann, Teller Family Chair in Jewish History and professor of history at UCI, restores his prominence in history. In The Baron: Maurice de Hirsch and the Jewish Nineteenth Century (Stanford University Press, 2022), Lehmann chronicles the life and legacy of the German railroad mogul who set his sights on combating antisemitism amidst the backdrop of, what Lehmann calls, "the gilded age of philanthropy."
Lehmann, who has taught at UCI since 2012, is the founding director of UCI's Center for Jewish Studies. He is currently leading several initiatives to expand the reach of Jewish studies on campus and in the community and to combat antisemitism. Lehmann believes Hirsch's story as an important figure in modern Jewish history is integral to understanding contemporary antisemitism.
"Anti-Jewish prejudice is very old – it goes back to antiquity – but the 19th century was crucial," Lehmann says. "It was the moment when modern-day antisemitic conspiracy theories first crystallized, and those are still very much being used today."
From railroads to philanthropy
The large-scale philanthropy of billionaires that we know today was unfathomable at the time – that is, until the invention of the railroad. After leading the creation of the first rail line linking Western Europe with the Ottoman Empire (what came to be known as the Orient Express), Hirsch earned one of the largest fortunes in Europe.
Despite his prominence and assimilation into Europe's high society, Hirsch remained invested in the safety and progress of Jewish people living in other parts of the globe. He made it his mission to help Jews escape persecution in Eastern Europe and Ottoman Empire, establishing a philanthropic organization that promoted Jewish migration out of the Russian empire to Argentina, which was accepting immigrants from Europe.
Argentina soon became home to the largest Jewish community in Latin America. Still standing today in the small town of Moisés Ville is the historic Congregación Israelita Baron Hirsch – a synagogue built in the late 1800s to serve one of the first Jewish communities who migrated because of Hirsch's aid.
In many ways, telling Hirsch's story is the story of change. He was at the center of historic shifts in what it meant to be Jewish and what it meant to be European. Some of these changes he led himself by helping thousands Jewish people migrate to more tolerant regions.
"That creates new opportunities for Jews – but also challenges," Lehmann says. "How do you hold on to your traditional religious values and practices? How do you maintain your identity as a minority with your own distinct characteristics at the same time as you try to assimilate into mainstream society? What it means to be Jewish really begins to change in this period for a lot of people."
With these identity transformations underway, antisemitism also took new shapes.
Hirsch's generosity did not shield him from antisemitic attacks. If anything, his charitable gestures became targets. While Jewish and liberal outlets praised his altruism, right-wing newspapers conjured conspiracy theories around his intentions and character, presenting him as a scapegoat for the financial problems plaguing Europe and America – a trend that continues today.
More than 100 years later, antisemitic conspiracy theories about influential Jewish philanthropists prevail, driving violence not just against the Jewish community but also against various minority groups.
On May 14th, 2022, a mass shooting at a supermarket in Buffalo, New York took the lives of 10 Black Americans. Four years before that, a mass shooting took place at a synagogue in Pittsburgh, Pennsylvania in which 11 Jewish attendees were murdered – the deadliest attack ever on the Jewish community in the United States. In their manifestos, both shooters blamed Jewish philanthropists for bringing immigrants to the U.S. as part of an elaborate scheme to "replace" white Americans.
Hirsch may not have been able to predict that the conspiracy theories that surrounded his projects would persist over a century later, but perhaps most unpredictable was the calamity that would fall upon Jewish people 50 years later.
"The one thing we can learn from this is just how seriously we need to take antisemitism," says Lehmann. "We know that half a century later, the Holocaust happens, and antisemitism didn't go away; it actually continued to escalate."
As a scholar of history, Lehmann is also doing everything he can to prevent history from repeating itself. Education, he believes, can be an antidote.
At UCI, Lehmann leads research and outreach to study and eradicate antisemitism. He recently piloted a fellowship program called "Confronting Antisemitism," where students of all majors participated in workshops about the history of antisemitism and led campus outreach projects to raise awareness among their peers. In addition, his course on the Holocaust enrolls to the maximum each year.
But there is more to be done.
His next steps include raising community support to increase the impact of Jewish, Israeli and antisemitism studies at UCI. As for Hirsch, Lehmann hopes that raising awareness of this pivotal figure will help not only combat antisemitism but also combat the greater threat of ignorance.
"If we know a bit about the world around us and we're not just looking at it through some kind of preconceived ideological notion, we'll be less likely to fall for that next best conspiracy theory," he says.
If you'd like to learn more about the Center for Jewish Studies, join us for a conversation with Center Director Matthias Lehmann. To learn more, contact Linda Haghi, executive director of advancement, School of Humanities, lhaghi@uci.edu or 949.824.2923.
Matthias Lehmann. Credit: Steve Zylius / UCI
Gifts & Grants
Jewish Studies