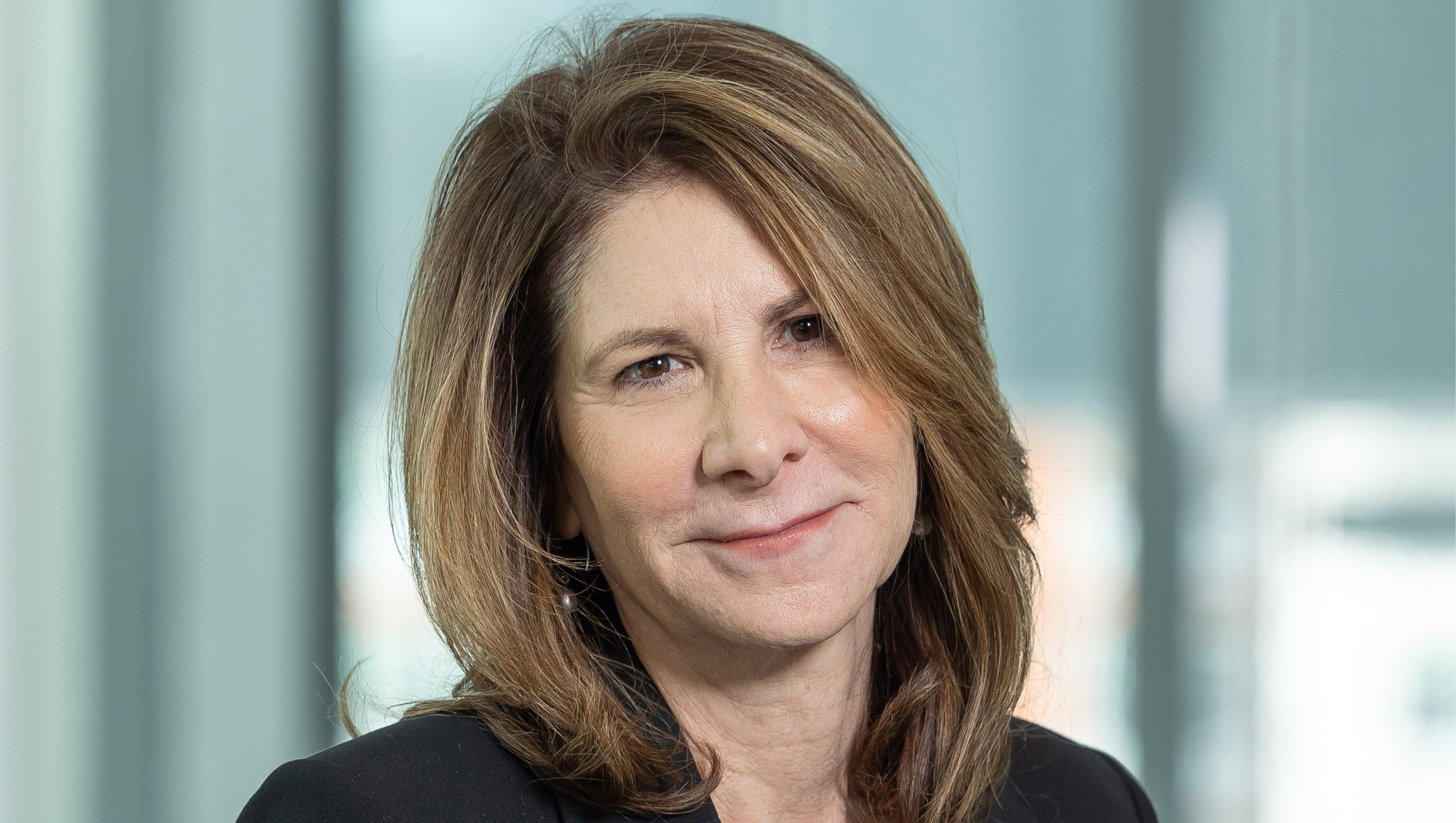 Linda G. Mills, B.A. History and Social Thought '79 | President, New York University
Q&A with Roy Rivenberg
Beginning July 1, 2023, Linda G. Mills will become the first female president of New York University. Mills, an author, award-winning documentary filmmaker, attorney and licensed clinical social worker who specializes in domestic violence research, began her academic journey at UC Irvine.
After graduating with a bachelor's degree in history and social thought from UC Irvine, she went on to earn a J.D. from UC Hastings (now known as UC Law San Francisco) in 1983, an M.S.W. from San Francisco State University in 1986 and a Ph.D. in health policy from Brandeis University in 1994.
In 1999, after teaching at UCLA, Mills joined NYU as an associate professor of social work. She was named vice provost for undergraduate education and university life just three years later, and has since served in a variety of teaching and leadership roles at the campus.
What was your UCI experience like?
UCI was just 10 years old when I arrived. It was already well-known for critical theory, and a women's studies program emerged while I was there. My time at UCI provided me with a lifetime foundation of scholarly curiosity and the skills to formulate, critique and think imaginatively. As ASUCI vice president for academic services, I had the opportunity to represent students on academic matters. I also invited the comedian Robin Williams to speak at UCI on Earth Day. Early on, I served as UCI's first student grievance commissioner, which I developed in response to student complaints about their sense of powerlessness on campus.
How did you get into filmmaking?
I fell into filmmaking, motivated by a family experience. During the Holocaust, my great-grandmother was picked up in Austria, transported to Riga and killed in a mobile gas chamber. My grandfather was picked up on Kristallnacht and sent east, but he escaped the train taking him to a concentration camp. On the eve of World War II, my mother fled Austria, at the age of 14. She traveled across the world to Los Angeles by herself, where a distant cousin, Martin Gang, agreed to sponsor her visa. Much of my childhood was overshadowed by this history. In 2005, I asked my mother if she would be willing to travel back to Austria and tell me her story. What started out as documentation of a personal, family journey evolved into something much more when I discovered a lost Jewish community archive in Vienna. I realized that my family's story was the story of thousands of families. My first film, "Auf Wiedersehen, 'Til We Meet Again," emerged from this journey. Since then, I have focused on stories closer to home, such as "Of Many," which portrays the friendship of the rabbi and imam at NYU, and "Better to Live," a story of the "NYU Reality Show," among others. I am currently working on a film about 13 NYU students who traveled to Abu Dhabi, Tel Aviv and Berlin, and who are deeply immersed in asking hard questions about the roots of extremism.
What are some of your proudest accomplishments following your time at UCI?
In 1985, while studying for my M.S.W., I began to develop a not-for-profit in Richmond, California, called The Hawkins Center. I wanted to combine my legal and social work skills to create an ideal mix of legal and supportive services for people applying for Social Security disability benefits. The center is still operating today. I've also worked in domestic violence across a wide range of dimensions, combining my legal, social work and social science training to develop a restorative justice treatment program unique to intimate abuse – and the first of its kind in the country. After rigorous testing, the program, called Circles of Peace, is being rolled out in five jurisdictions.
What's the most unusual or surprising thing about you?
I sold Steve Martin his first white suit when I worked at a boutique in Beverly Hills called Giorgio. I was also on the Oprah show!
What personal projects or interests are you pursuing right now?
Writing a memoir.
What would you like the UCI community to know about you and your work?
I'd like the UCI community to know how grateful I am for the education I received there, and how proud I am to be a graduate. UCI is the foundation of everything that has come since: law school, my M.S.W., my Ph.D., the satisfaction I derive, every day, from my career path. When I was a student at Irvine, I could never have imagined that my journey would someday lead me to the presidency of NYU. But many of the habits of mind that were nourished at Irvine – a restless curiosity, a respect for higher learning, a belief in the power of data and evidence, a commitment to structures and resources that can help students succeed in their academic lives – will be vital to me in the years to come as I serve the NYU community as its president. 
Thank you to Roy Rivenburg and UCI Strategic Communications & Public Affairs for conducting this interview.
History
Undergraduate Students