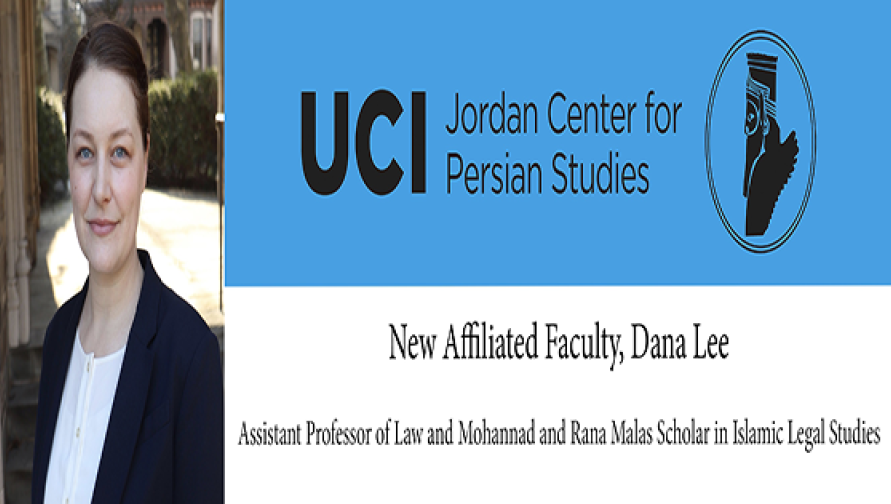 We are happy to announce that Dana Lee from UCI School of Law has joined UCI Jordan Center for Persian Studies and Culture as a new affiliated faculty.
Dana Lee
is an interdisciplinary scholar whose research examines the intersections of history, jurisprudence, and law and ethics, with a particular focus on the Islamic legal tradition. Her areas of expertise include Islamic law, social and intellectual history of the Islamic world, jurisprudence, property, and comparative law. Her current book project, entitled, At the Limits of Law: Necessity in Islamic Legal History, examines the role of necessity in Islamic legal and ethical discourses and legal practice, in comparative perspective.
Prior to joining UCI Law, Professor Lee was a research fellow at the Program in Islamic Law at Harvard Law School for the 2019–2020 academic year. She received a Ph.D. from the Department of Near Eastern Studies at Princeton University, where she was the recipient of the Centennial Fellowship and the Laurance S. Rockefeller Graduate Prize Fellowship at the University Center for Human Values. She also holds an M.T.S. in Islamic Studies from Harvard Divinity School and a J.D. from UCLA School of Law.