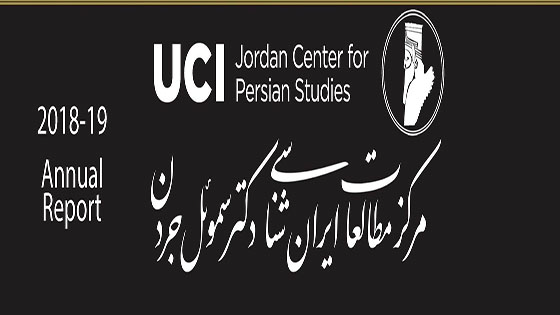 Spotlight Detail
UCI Jordan Center for Persian Studies & Culture's 2018-2019 Annual Report
You may now read our 2018-2019 Annual Report online
Dear friends and supporters of Dr. Samuel M. Jordan Center for Persian Studies & Culture at the University of California, Irvine,
I hope that you and your family are in good health and staying safe in these unprecedented times.
I am including our digital 2018-2019 annual report, which highlights some of our events from last academic year, which I hope you will enjoy reading about while staying safe.
We are sending well wishes for each and all of you and your families and we truly hope that we can meet under better circumstances in the near future.
Sincerely,
Dr. Touraj Daryaee
Maseeh Chair in Persian Studies & Culture
Director of the Dr. Samuel M. Jordan Center for Persian Studies & Culture
University of California, Irvine