Headlines
Highlights
Where are you now? Click the button
to add your profile to our database
of Humanities graduate alumni
Alumni Spotlight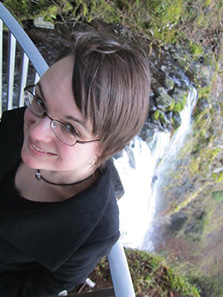 Erin McNellis
English Teacher at Tarbut V' Torah Community Day School
Erin McNellis Alumni Interview, July 2017
Dr. Erin McNellis always knew she'd be a teacher. As a youngster, she enjoyed reading, writing and composing poetry. She imagined that she would share her love of these things with students, helping them to think critically and write well. She wove this plan into her educational ambitions. She chose the College Scholar Program, an innovative, self-directed interdisciplinary major, as an undergrad at Cornell University. This program provided her the freedom to break out of the traditional major route to read more broadly across a variety of humanistic subjects she knew would be helpful in a long and rewarding teaching career.
As a graduate student, she became an Anteater right before an economic downturn that still haunts the job market with uncertainty. "It was a different world," when she came to the . . .
Good Reads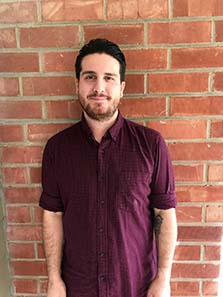 Pathways to Climate Action: from English to the Sciences
Danilo Caputo, Ph.D. Candidate, English
Editor's note: This is a quarterly article feature spotlighting a current graduate student undertaking a project that extends beyond the traditional lines of his or her discipline, utilizing a variety of skills to solve a pressing problem or answer a challenging question.
At the outset, I wasn't sure what, if anything, would be gained by participating in UCI's Climate Action Training Program. Sure, I viewed climate action as a non-academic interest that I was passionate about, but I also kept it separate from what I do as a graduate student who works primarily with English literature of the early modern period. So seeing how this training would advance my academic career was, to say the least, unclear. Biologists, law students, engineers, and other grad students from disciplines outside of the humanities did not seem like the most sensible peer group, and meeting weekly with them to discuss climate science and policy didn't appear to . . .
2017-18 Editor in Residence: Ryan Gurney, Ph.D. Candidate, Visual Studies