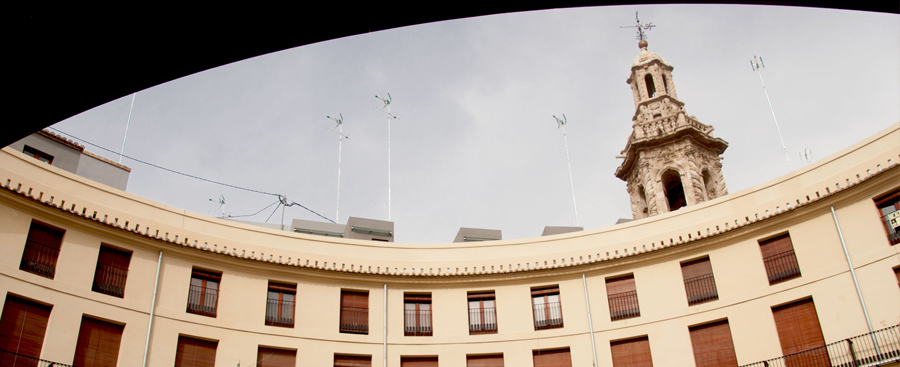 Study Abroad
Living in another country and learning about other cultures while experiencing the everyday pulse of the place is one of the most valuable experiences in a college education. The Spanish department encourages all Spanish majors to immerse themselves in the Spanish language and culture by studying in a Spanish-speaking country either in Europe or Latin America. Summer session, quarter-, and even year-long programs are available.
Studying abroad is not necessarily more expensive than the regular tuition plus room and board at UCI, and in some cases may be cheaper. UCI financial aid is available for students planning to study abroad.
Courses taken abroad count towards your Spanish major. Technically, a student can count up to seven classes taken abroad for his/her major. However, students should be careful about completing required classes which may not have an equivalent EAP course. Cautious planning and consultation with the director of undergraduate studies will be extremely helpful in planning a productive study abroad experience.
Some points to keep in mind:
As stated in the UCI catalog, all EAP courses taken abroad must be approved by
(a) the Spanish Undergraduate Director and (b) the Office of Humanities
Undergraduate Study (HIB 143).
Course approval typically involves the following:
(1) presentation of syllabi and other pertinent course materials (term papers, exams, etc.)
from the foreign host university, and (2) submission of a UCI humanities petition form
(to be completed after student's return to UCI) to the Undergraduate Director of the
Department of Spanish and Portuguese, and to the Office of Humanities Undergraduate Study (HIB 143).
Students are advised to consult with (1) the Office of Undergraduate Studies and (2) the Undergraduate Director both prior to and after their stay abroad.
UCI is constantly expanding its offerings of program abroad. Students may want to consider some of the following programs:
| Program/Country | Type of Curriculum | Term | Spanish Language Prerequisites |
| --- | --- | --- | --- |
| UCEAP Argentina - Buenos Aires | Language | Fall, Spring | none |
| UCEAP Argentina - Buenos Aires | Latin Studies | Summer | none |
| UCEAP Chile - Santiago | Full Curriculum | Fall, Spring, Year | minimum 2C or equivalent |
| UCEAP Mexico - Mexico City (UNAM) | Full Curriculum | Fall, Year | minimum 2C or equivalent |
| UCEAP Mexico - Mexico City (UC Center) | Field Research | Fall | minimum 2C or equivalent |
| | Full Curriculum | Fall, Spring, Year | minimum 2C or equivalent |
| UCEAP Spain - Madrid (Carlos III University) | Hispanic Studies | Fall, Spring | minimum 2C or equivalent |
| UCEAP Spain - Madrid (Carlos III University) | Full Curriculum | Spring | minimum 2C or equivalent |
| UCEAP Spain - Madrid (UC Center) | Language & Culture | Summer | no minimum; max 1C or equivalent |
| UCEAP Spain - Cordoba | Language & Culture | Fall, Spring | exactly 1C or equivalent (no more, no less) |
| IOP Various | Various | Various | Various |