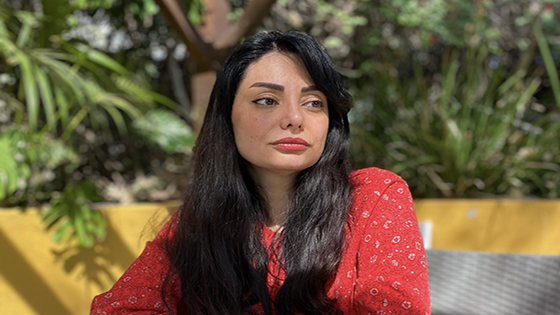 Spotlight Detail
UCI Jordan Center for Persian Studies new Poet-in-Residence, Elham Gordi
We are happy to announce that Elham Gordi has joined UCI Jordan Center for Persian Studies and Culture as the new Poet-in-Residence.
Elham Gordi
is a poet of Iranian descent, whose works have been translated and published in a multitude of online magazines, newspapers, and editorials. Her online presence has been an effective and inspiring voice for the celebration and education of modern-day Persian poetry within the Iranian diaspora at large. As a social worker, she has been teaching literature to worker children in Tehran and has been involved to help female runaways and to prevent domestic family violence for several years. She published her first collection of poetry at the age of eighteen and her collections of poetry, (Scent of a Woman in the Elevator) received notable mentions by critics of various Persian literary circles and publications. In "An Anthology of a Modern Persian Poetry" Gordi co-authored one of Iran's greatest resources on modern Persian poetry. In this book Gordi curated a literary museum of modern-day Persian poetry from over a hundred poets - a bouquet of various writing styles. Gordi was a jury committee member at the 2021 Rowzan Poetry Competition. Gordi has translated and edited for several different online magazines, having notably translated Mike Finley's poem "House Trees" as part of her resume. She now recites poetry and gives speeches in various academic symposiums and literary conferences in places like Pierce College, Irvine Public Library, Hilton Hotel and UCLA. Currently, she is working on her latest collection of poems and a new translation of a poetry book.
Elham Gordi's presence on campus will significantly add to the field of Contemporary Iranian Studies, as well as in the fields of Poetry and Translation Studies at UC Irvine.