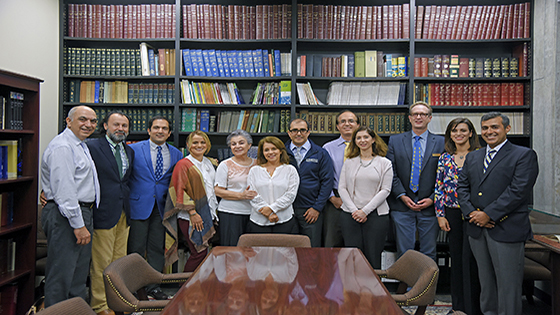 Spotlight Detail
UCI Persian Center Library is Now Open!
We wish to thank our benefactors, Mrs. Homa Sarshar and Mr. Nejat Sarshar, Dr. Babak Movahedi, Dr. Mehid Jalili and Mrs. Sevin Ataie, and the Iranian Physicians of Kaiser Permanents OC for their generosity.
Location
: UC Irvine, Humanities Gateway Building, 1st floor, room
HG 1022
4100 Humanities Gateway, Irvine, CA 92697
Google Maps Link: (https://goo.gl/maps/ej4peGNTjzm)
Hours
:
Mondays 10:00 am to 2:00 pm
and
Thursdays 10:00 am to 2:00 pm
Open to students, scholars and the public at large
We seek your support in continuing to keep the library open and to catalog the books.
To give online, simply click
here
.