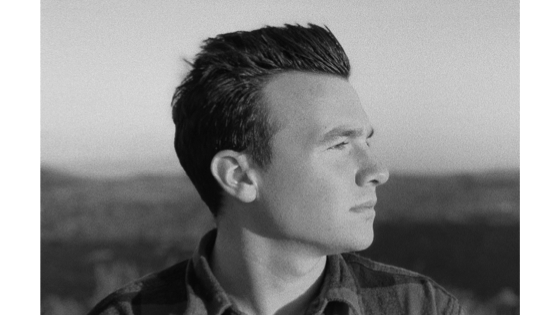 Meet Aaron Katzeman
Meet Aaron Katzeman, a third-year Ph.D. student in Visual Studies with an emphasis in Global Studies at UCI. Aaron is working as a Graduate Student Researcher with the Humanities Center this academic year on the Oceans initiative.
My current thinking populates the intersections of contemporary art, political ecology, and decolonial geographies, particularly as they conflate in Hawaii, where my family resides and where I completed my B.A. in Art History at the University of Hawaii at Manoa. I was fortunate to have the chance to go on a
land art field trip
sponsored by the Department of Art History with my advisor Professor James Nisbet during my first quarter at UCI, which gave me unparalleled insight into the storied art historical movement but left me with lingering questions and concerns regarding land use, settler colonialism, American empire, globalization, and climate change. My dissertation work attempts to contend with these conundrums, approaching an insufficiently studied body of visual production in localized, culturally specific settings while utilizing a global framework, bridging protest, photography, filmmaking, installation, performance, architecture, and design across similar political topographies.
On a related note, I am also a co-founder of the Climate Futures Collective, a study group at UCI focusing on texts critically engaging with topics ranging from decolonization and Indigenous sovereignties to racial capitalism, border policies, grassroots movements, and all their various intersections with global climate change. Be sure to visit
our website
to keep up with our past and upcoming plans.
This year, I am thrilled to be joining the Humanities Center to work on the
Oceans
initiative. My relationship with the Pacific Ocean is one derived from and based on joy, care, and worry, for all the reasons stated above. In addition to my scholarly work, I am in the process of creating an experimental short film about San Onofre and differing oceanic experiences found at the Orange County-San Diego County border, a project that began in a graduate Anthropology seminar. I am hopeful that my interests and experiences will make this appointment a mutually beneficial one for myself and the Humanities Center.