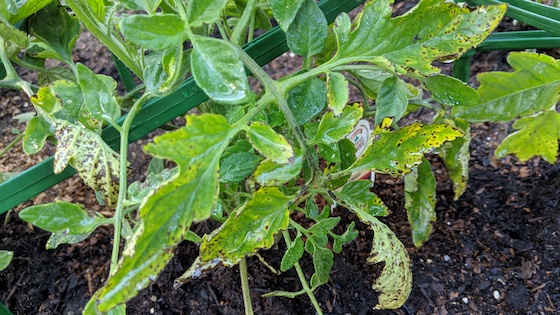 What's Cooking? Quarantine Domesticity Part II
Food scholar and history graduate student Clare Gordon continues her reflections on the challenges of quarantine domesticity.
In addition to time, the explosion in cooking, baking and gardening also assumes aptitude. I too have been swayed by the siren song of articles suggesting that gastronomic bliss is just one garden plot, kombucha mother or canning kit away. In 2007 I was an undergraduate at the University of San Francisco who became swept up in the burgeoning Bay Area slow food scene. I volunteered at the Ferry Plaza Farmers Market, got a job as a cashier at Whole Foods Market, and, upon graduation, built community gardens and taught garden-based education as an AmeriCorps member. I had been convinced that sustenance gardening was easy, and invested too much money in an apartment container garden and later, garden beds in my parent's backyard. Neither venture bore fruit. A decade later I am now the proud steward of a 4x8 garden plot in the Palo Verde Organic Garden. While my gardening has seen some small moments of success, including a great year for zucchini and kale in 2018, and a strong cherry tomato showing in summer of 2019, my garden has, in many respects, been a failure. I don't know if my soil is good, or right for what I'm growing! I failed epically at cover cropping because I let the oats and peas grow fully instead of turning them under! I am constantly fighting off pests, insects and diseases! [My phone is filled with images documenting new pests, bugs, and diseases. Here is an image of tomato blight from 2019.] While I still, frustratingly, am a largely incompetent gardener, I am keenly aware that growing food is hard. My husband's work as a baker has shown me that making bread is hard. Harvesting food is hard. Selling food is hard. Preparing food is hard.
As a mostly failed gardener, I have grown to deeply appreciate those among me who are able to grow food to sustain us. Thankfully, even in this dark moment, farmer's markets have been deemed essential businesses, and have been allowed to stay open, like the Irvine farmer's market which is now operating in a
new drive-through format
. In the midst of uncertainty and fear, it is deeply soothing to still be able to experience the spring produce that is viewed by many as a powerful symbol of seasonal rebirth and renewal. If you are seeking comfort and a culinary project during this time, I suggest a trip to the Saturday market in Irvine to take in the act of marketing during quarantine, support local farmers, and pick up some gorgeous spring onions, asparagus and herbs for
Tagliarini with Asparagus and Herbs
. The recipe doesn't call for spring onions (a seasonal treat not to be confused with green onions!) but I added them. Asparagus are at their peak right now, and several booths have been selling them for 1-2 dollars a bunch! You can
make the pasta
yourself, depending on time, willingness, previous standard of living, and openness to failure. Pairs wonderfully with
Ochre's Bakery's Olive Oil Yogurt Cake
.
In times of uncertainty it is tempting to think that we can be the masters of our own little food system, especially given the widespread assumption that this work is "unskilled", but trust me, failure is coming. And when it does, I hope we remember the privilege of being able to explore this work as a hobby. These new projects will surely bring highs and lows, from the comfort of family recipes to the stacks of dishes that followed, and seedlings that got destroyed for yet-to-be determined reasons. Throughout this process I wish you moments of joy and deliciousness, but I also, and I mean this in the nicest way possible, wish you some failure. It is my hope that we embrace our collective domestic failures and use them to awaken an appreciation for the skilled workers among us who save us from ourselves and our hubris. With this new appreciation must come advocacy for the people who make America's standard of an abundant food marketplace possible.